The Best Wallets For Your Bitcoins (BTC)
Cryptocurrencies have been thought out and imagined so that their holders can be used without trusting third parties such as banks. However, this freedom comes with a quid pro quo: the responsibility of keeping your wallet secure. You are probably here because you have acquired or are planning to invest in BTC. It is paramount that you choose a BTC wallet that guarantees safe storage for your precious bitcoins, but is also practical and suits your needs!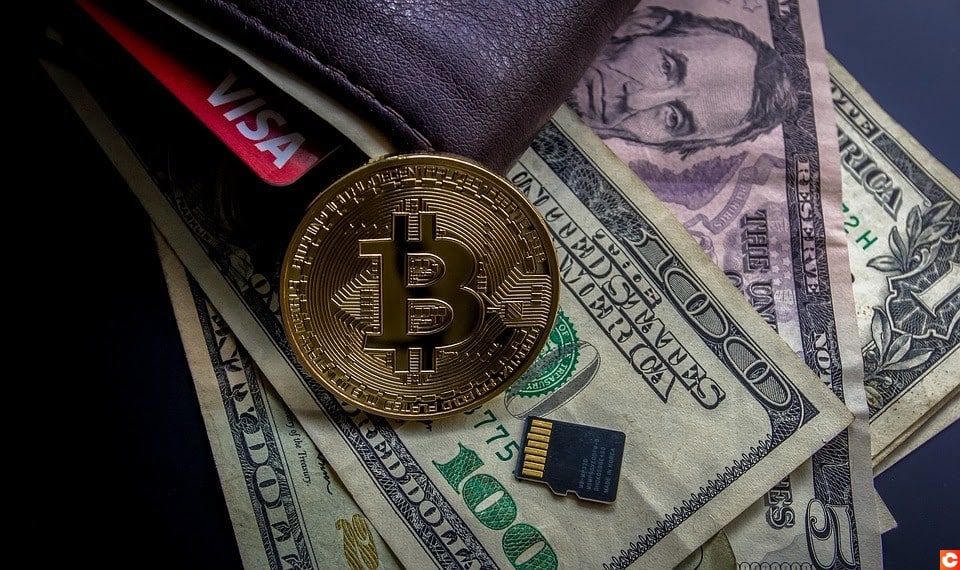 What is a Bitcoin wallet?
A Bitcoin wallet works by storing your crypto assets off of exchange platforms, which cannot guarantee the security of your crypto against potential hacks.
Definition of a cryptocurrency wallet
A crypto wallet can be either a tangible or intangible way to store, manage and carry out transactions using cryptocurrencies. This wallet works thanks to two encrypted keys:
A private key: acts as a signature to confirm the transmission of a transaction via the network. It is the most important of the two keys, which you mustn't ever share
A public key: precisely verifies the quality of this signature. It is necessary to share when you buy bitcoins as it represents where they should be received (address) on the blockchain
More specially, the idea of keys result from the asymmetric key cryptography device based on the ECDSA (Elliptic Curve Digital Signature Algorithm) algorithm.
The advantages of using a wallet
The main advantage of using a wallet is, first and foremost, to keep cryptocurrencies safe. So therefore it should come as no surprise that the level of security is paramount when selecting the best Bitcoin wallet. Just so you know, most hackers exploit malware (Malware, Keyloggers) to achieve their goal.
How does this type of malware work? Put simply, they attack your wallets directly or manage to record everything you type on your keyboard. This is how hackers obtain the passwords needed to access your wallet's private key.
Good to know: the level of protection that your device has depends on what you do with your private key. If someone knows your private key, they will have the ability to move the funds held in that wallet.
Using a private wallet to store your cryptocurrencies is a much safer option than leaving your crypto on exchange platforms. These are easy targets for hackers. This is the reason why it is recommended not to leave any crypto on an exchange for any long period of time, but to transfer them to a wallet, for which only you will be responsible for.
The different types of wallets
Several families of wallets exist on the market, offering varying degrees of security. Here are the three commonly used categories, listed in descending order of security.
Cold wallets
Cold storage is another way of saying offline storage. This means, detached from the internet, it can be protected from hackers. Cold wallets can be in the form of a paper wallet (literally a piece of paper with the information keys written down on it) or a hardware wallet such as an external hard drive or USB stick.
However, like any physical object, it can be stolen, lost or damaged. Furthermore, cold wallets are not always the most intuitive of things, especially for beginners, and they are also impractical for traders who operate on a daily basis.
Desktop wallets
As the name suggests, this is where the private key is stored on a device, belonging to the holder of the wallet, like a computer or laptop. In terms of security, this option is quite secure, although, as computers are regularly connected to the internet, it is more at risk than on hardware wallets.
To reduce the chances of being hacked, only use desktop wallets to manage regular cryptocurrency transactions. This is easy and straightforward thanks to their user friendly interfaces.
Hot wallets
Hot (obviously being the opposite to cold) means that the wallet is always online (connected to the internet). This is what makes this storage solution the most exposed to hacks. Therefore, it is highly recommended to only store small amounts of cryptocurrency this way, in order to avoid losing everything if ever a problem should arise.
Hot wallets are nevertheless very practical for temporary storage, and are fantastic when carrying out daily trading operations on exchange platforms.
What you have to remember:
Paper wallets are a sheet of paper with your public and private keys printed/written on. You can use a QR Code to avoid having to write the long list of characters (as it is easy to make mistakes).

Pros: impossible to be hacked if stored appropriately
Cons: can be lost, stolen or damaged
Best for…? For those who store a lot of cryptocurrency and who have means to securely store the piece of paper

Hardware wallets are usually encrypted USB drives that are easy to carry. They simply need to be connected to a computer or tablet to gain access to them.

Pros: reliable and secure solution that can resist malware and viruses, some systems even allow you to recover your digital currency through a source code
Cons: it is the option that is not the most practical for daily use
Best for…? For those who want to have an impenetrable, portable safe, but do not need to trade cryptocurrencies every day

Wallets on computers or smartphones are like a digital wallet software, encoding private keys.

Pros: easy to use to buy, sell or trade cryptocurrency quickly
Cons: less security than above options, can be hacked remotely, and must not be lost otherwise your electronic currency will be gone
Best for…? For those who handle low volumes of cryptocurrency during regular transactions.

Online wallets store data in the cloud, making it searchable from any connecting device. However, this solution means entrusting your cryptocurrency to a third party.

Pros: easy to use and accessible anywhere and everywhere
Cons: the least secure solution – the server storing your electronic currencies may be subject to downtime or attacks
Best for…? For trading aficionados who use them as a transition wallet
Good to know: don't leave all your cryptocurrencies in the same wallet, rather diversify – just like you would with an investment!
The three best BTC wallets
There are a wide range of options available when it comes to the world's most famous currency. Here are our top three picks:
Armory
The Armory wallet is a software used all over the world to keep bitcoins safe, in other words it is trusted. Starting its life as an open source solution developed by Armory Technologies Incorporated (ATI), it has now been enhanced by the Bitcoin developer community. Armory is a pioneer in cold storage and this BTC wallet has the advantage of offering many functions, above all a high level of security.
Highlighting this high level of security is the fact you can password-protect the function of sending BTC, adding another layer of security. More importantly, however, this Bitcoin wallet delivers multi-signature (multisig) transactions including decentralised lockboxes. The result: users have full control over their private keys (creation and storage). Read more about Armory's security features here.
The desktop wallet is compatible with Apple Mac OSX, Microsoft Windows, Linux Ubuntu and Raspberry Pi and is free to install as well as very easy to use thanks to its ergonomic interface. It allows you to create multiple addresses, which is useful when wanting to separate your personal bitcoins from those of a company (also known as a 'Hierarchical Deterministic wallet', or HD wallet).
Summary:
Pros: extremely-secure open source wallet that has a solid reputation within the Bitcoin community
Cons: no mobile version or two-factor authentication
Best for…? For insiders who already know how to manage their bitcoins as well as for those who have large amounts of BTC.
MyCelium
MyCelium is a BTC mobile wallet aimed at both beginners and more experienced users. It combines both an universally accessible interface as well as enriched and more complex functionalities. Users provide glowing reviews about this wallet, which can be downloaded from the App/Play Store.
In terms of security, MyCelium offers standard forms of protection like passcodes, which protect logging in, but also the transfer of funds or the export of private keys. It is also an HD wallet that allows you to make safe backups via a set of twelve random words. If you break your smartphone or it is compromised, a rapid recovery of funds is possible thanks to these keys.
The user interface is ideal for smooth navigation between tabs. Everything is done through intuitive buttons, with the live BTC exchange rate as a watermark. With regards to the account management, users have access to an address book in addition to a transaction history.
Summary:
Pros: easy to use thanks to its ergonomic interface, but also offers more advanced functionality
Cons: it's risky storing private keys on devices permanently connected to the internet
Best for…? For those familiar with cryptocurrency exchanges, but also beginners who want a more comprehensive solution.
Ledger Nano S
The Ledger Nano S is a physical Bitcoin wallet that has been the best wallet in class for several years now. Composed of a USB key with a screen, it has two physical buttons: one on the right to ascend through numbers or down menus; one on the left to descend through numbers and up through menus. By pressing both simultaneously, users can validate their selection.
In terms of security, the Ledger Nano S offers the opportunity of creating a personalised PIN number and offline storage of private keys. A security seal, in the form of tamper-evident adhesive tape, alerts its owner if anyone has it.
Finally, the Ledger Live app allows the installation of 18 different cryptocurrency applications, three of which are already accessible (including the Bitcoin Ledger Wallet). It can be installed in just three minutes and its size makes it very easy to carry around.
Summary:
Pros: a cheap (considering the tech), easy to install and use wallet for maximum security
Cons: no built-in battery, hence the requirement to have the mini USB cable adapter, as it is a physical object it can be lost or broken
Best for…? For all types of crypto enthusiasts
What should you remember when choosing a Bitcoin wallet?
Choosing a Bitcoin wallet depends above all on the following elements:
A basic level of security to protect your cryptocurrencies
Your trading activity
Convenience of being connected and portability
Features and functions
Ease of use
Just so you know, Ledger is not the only hardware Bitcoin wallet provider, we could have also mentioned the likes of Trezor Wallet, CoolWalletS or Keepkey Wallet.
Other desktop or mobile Bitcoin wallets, apart from the cited Armory wallet are Electrum, Exodus, Bitcoin Core, Multibit, Ciphrex or Samouraï.
Finally, other online wallet (hot wallet) options are Bredwallet, GreenAddress, Coinbase Wallet, BTC.com or Blockchain.com.
Choosing a Bitcoin wallet depends both on your needs, experience and knowledge. If in doubt, know that you can perfectly combine several Bitcoin wallets by installing Electrum on your browser, and Coinomi Wallet on your smartphone, a strategy topped off by the purchase of a Ledger Wallet to keep your private keys offline! Become your own cryptocurrency bank, perfectly personalised and tailored to your own activities.