The Benefits And Drawbacks Of Ethereum (ETH) – Full Review
Since the creation of Bitcoin in 2009, plenty of other cryptocurrencies have sprung up. Individuals, financial institutions and even some states are no longer standing on the side-lines, jumping on the bandwagon by offering their own cryptocurrency. Out of these projects, some have features that have allowed them to rise as market leaders. In second place we find ether, the cryptocurrency associated with the versatile Ethereum blockchain. This revolutionary project has opened the door for dApps (decentralised applications) and smart contracts. But how does it work? Is it a real revolution? Here we will outline our observations of and our opinion on Ethereum (ETH).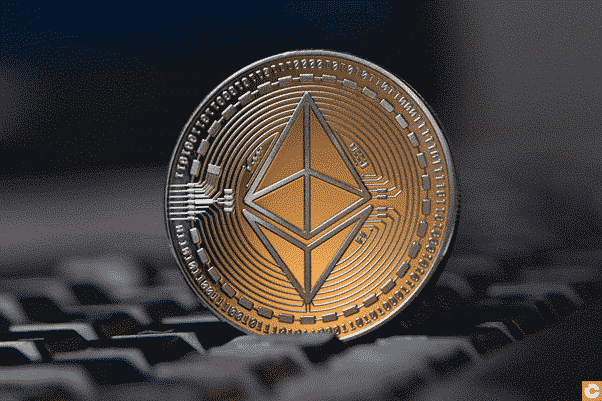 Ethereum investment strategy
If you are planning to invest in Ethereum, you first need some basic information: back to the definition and operation of the Ethereum blockchain.
What is Ethereum?
If we make an analogy with more understandable technology, we can define Ethereum as a free global computer on which any programmer can create and run a programme. This computer doesn't belong to any single person, as it is, in fact, a decentralised network of individual computers (linked up via the blockchain). This blockchain is set up in a way that allows its users to create dApps and execute smart contracts. To better understand these two concepts, I suggest you read our definition of dApps as well as our article on smart contracts.
Good to know: Ethereum was the first platform to use smart contracts and dApps.
What is Ethereum's main purpose?
Ethereum is the fruit of the efforts of a young programmer named Vitalik Buterin. After an in-depth study of Bitcoin, he realised its limits. Ultimately, Bitcoin has only one purpose: to allow financial transactions to be settled online through a decentralised virtual currency system. The creator of Ethereum wanted to broaden the scope of cryptocurrencies far beyond this. In 2013, he released his own blockchain with much more features. Buterin introduced the concept of smart contracts, which allow for any type of application to be automatically executed when certain conditions are met. Ethereum was coded in a Turing-complete language, which breathes life into these kinds of applications.
In short, Ethereum's main objective is to provide as many people as possible with a blockchain platform for the creation and execution of smart contracts in decentralised applications. These features go far beyond simple online payments, and cover many other areas such as insurance, content storage, entertainment and art, to name a few. Ethereum cuts out the middle-man and further secures transactions with well-developed smart contracts, while making operations much more transparent.
Good to know: As a pioneer in the development of decentralised applications, Ethereum dominated the dApp market in 2019. According to the dApp.Review market report, Ethereum topped the list of dApp platforms, with 2,146 dApps created in 2019 alone.
How can I invest in Ethereum?
The cryptocurrency linked to the Ethereum blockchain is called ether (ETH). After a slow start following its creation, the ETH price of soared in 2017. Now, investors are going crazy for this cryptocurrency, giving it the second-highest market capitalisation behind only the mighty Bitcoin. There are many ways to get your hands on some ETH.
As a developer, you can be rewarded with ETH tokens in exchange for the development of decentralised applications for the Ethereum blockchain. As of writing, several thousand dApps are generating a profit for their developers in ETH. You can also use cryptocurrency as a means of payment for the services offered in such applications.
For a regular user who wants to invest in cryptocurrency, the simplest option is to buy and sell ETH on a dedicated marketplace like Binance, eToro, etc. This method of online trading remains very profitable if you manage to master it. However, there are risks that should not be overlooked. It is important to take some basic precautions, starting with choosing the right platform to buy your ETH.
What strategy should you adopt when investing in Ethereum?
To start, sign up on your chosen trading platform. Make sure you have an electronic wallet ready to safely store your ether. You can then top up your account and start trading.
Trading is a risky business, so it's important to stick to a strategy, know when to stop, and invest only what you can afford to lose. All the same, with the right strategy, you will be able to make a profit. You just have to keep an eye on the price of ether, and always remember to buy low, sell high!
You should also take into account the fact that the value of the currency fluctuates constantly, so manage your risk by always using automatic stop-losses. Trading isn't a get-rich-quick scheme, don't rush, and only take trades you are comfortable with – don't be afraid to sit on the side-lines, the next opportunity is always just around the corner!
What are the advantages and limitations of Ethereum?
Before you give our opinion on Ethereum, it may be interesting to see the strengths and weaknesses of the cryptocurrency.
The benefits of Ethereum
The attractiveness of Ethereum is the result of the many advantages it offers:
· The ability to create various types of decentralised applications. It was also the first blockchain to offer decentralised applications and smart contracts. It brought blockchain technology to all components of classic finance.
· The top platform by number of dApps available. As of writing, more than 2,000 applications are available in all fields, such as finance, gaming, entertainment, art, etc.
· Its remarkable market cap. It is the second-largest currency after Bitcoin, which gives it good visibility in the market.
· A recognised blockchain that has contributed to major projects such as Axa and the Commonwealth Bank Of Australia.
The limits of Ethereum
Ethereum, of course, has its limitations:
· We do see some security flaws that we hope will be fixed in upcoming updates to the blockchain.
· Some scalability problems that persist despite efforts to make the network more fluid.
Good to know: The Ethereum platform faced a massive attack in 2016. The response to it caused a split between the developers of the Ethereum blockchain. Some of the team continued to develop Ethereum, while others split off from the project (a so-called hard fork). This hard fork gave birth to Ethereum Classic (ETC), a completely separate cryptocurrency from Ethereum (ETH). If you want to learn more about the Ethereum Classic, click here.
What do we think about Ethereum?
Ethereum remains unquestionably one of the best blockchains out there. Although some projects aim to compete with it by offering decentralised applications and smart contracts, Ethereum is simply too firmly anchored in the space to be surpassed. Its electronic currency, ether (ETH), remains one of the most profitable cryptocurrencies, with a market capitalisation that places it second behind only Bitcoin. While it is true that its transaction speed remains low and may cause some scalability problems, future network updates should provide a solution.
Ethereum is a trusted network for all investors. Ether remains a good investment if you have the right strategy. It couldn't be more simple. Keep in mind the risks involved in investing, and don't invest any more than you can afford to lose.