MEW opens up access to hundreds of DeFi and NFT apps
A 10x in January 2021: NFT beat Bitcoin (BTC) by a wide margin in terms of growth. MyEtherWallet (MEW) gives users access to thousands of Ethereum-based decentralised applications.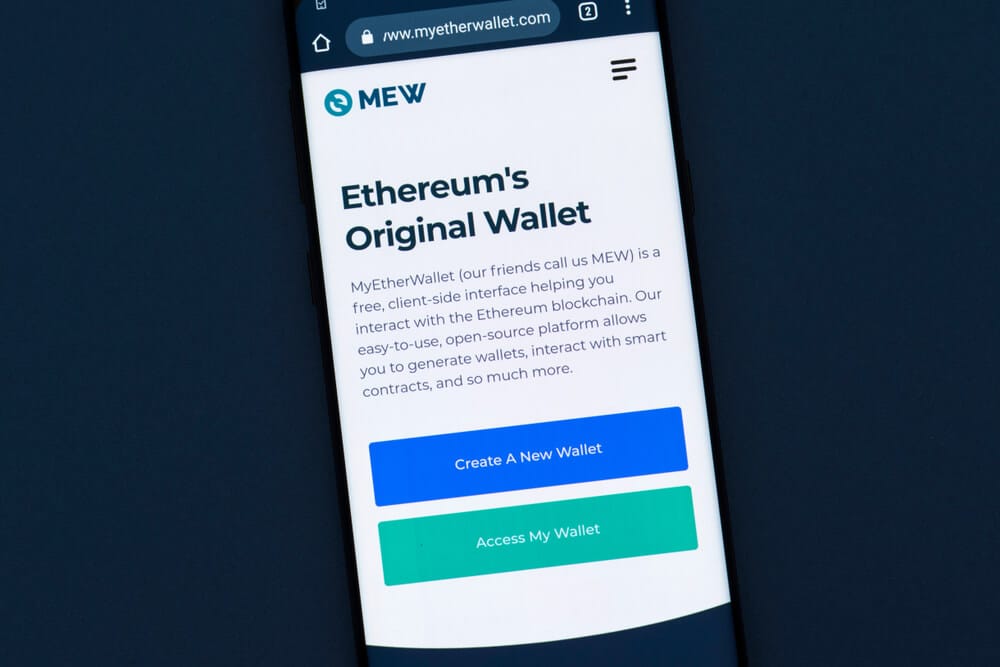 From DeFi to browser
MyEtherWallet is working with DappRadar to provide access to more than 2,000 Ethereum-based decentralised applications to its 1.3 million monthly users, thanks to the new "DApps Browser" feature.
These include DeFi and NFT protocols, now available directly from MEW users' smartphones.
The DApps Browser allows MEW users to browse, search and interact with the likes of Uniswap (UNI), SushiSwap (SUSHI) and Balancer (BAL), unlocking access to financial services such as loans, crypto swaps, and staking.
MEW users can also track their portfolios and DeFi deposits in real time, by linking other wallets such as Status and TrustWallet.
$100,000 NFT
The NFT sector reached a value of $3 million (£2.16 million) in January 2021. Some NFT artworks have been going for hundreds of thousands of dollars.
Even Bernie Sanders has just been immortalised on the blockchain, with NFTs featuring him, his mittens and his famous pose at Biden's inauguration in random and funny situations.
Sanders' NFTs may not be selling for hundreds of thousands yet; however, NFTs in general easily sell for more than $1,000 (~£720).
Ethereum remains today the dominant blockchain in the DeFi space. However, transaction costs on the network have skyrocketed recently, with ether reaching a new ATH of $3,100.
The scalability problems facing ETH are making newer alternatives, such as Polkadot (DOT), all the more attractive.
MyEtherWallet is bringing more users to DeFi, yet Ethereum is already struggling under the weight of the industry. The network's hopes for scalability are based on ETH 2.0, which will take several more years to deploy. Will we see gas charges on the ETH network overtake the cost of ETH soon? NFTs have enormous growth potential, yet they are hampered by the limitations of ETH. This means eyes are turning to Polkadot, which will soon host the P2P Insurance Market PolkaInsure – we may soon be treated to PolkaNFT…