Choosing A Dash Wallet
Did you know that holding your Dash on cryptocurrency exchange platforms is risky? Why, you ask? Because these platforms can be hacked or fold. In the event of an attack, you could have your cryptocurrency stolen, hence the importance of protecting it in what is called a 'Dash wallet'!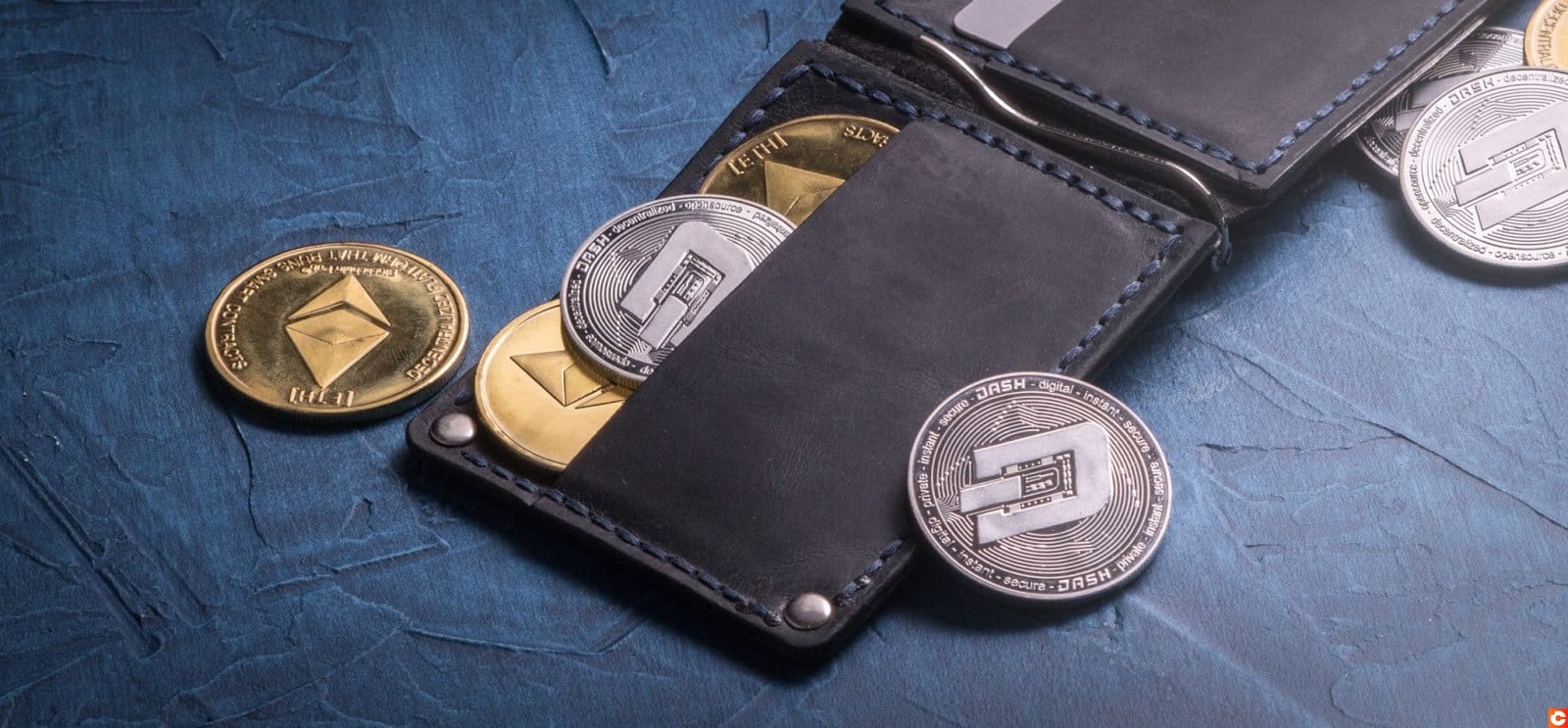 Understanding the different Dash wallets on offer
The priority when buying Dash, or any cryptocurrency in general, is to make sure they are stored securely. Freedom, autonomy and independence are fundamental principles of how cryptocurrency works. In return, the user has full responsibility for what they do with it. Leaving your digital currency on an exchange can be risky.
This is why the development of wallets that have specialised storage methods for crypto have been created. There are many types, each with their own features, but not all of them have the same security guarantees.
First, there are cold wallets, which generally come in physical form (USB key, paper, etc.) and are considered the most secure because these Dash wallets are not connected to the internet. This rules out attacks by hackers and attempts of phishing.
Hot wallets, which are more vulnerable, are divided into several groups: desktop wallets (software), online wallets (special websites) and mobile wallets (apps on smartphones). Although more risky to use compared to cold wallets, they are still very popular with internet users who want the flexibility to trade frequently.
The best Dash wallets
Between security, practicality and ergonomics: here are our top three Dash wallets that we recommend in 2020!
Ledger Nano X
The Ledger Nano X is an essential hardware wallet which works using a Bluetooth connection and allows you to manage digital currencies on all smartphones through the Ledger Live application. This Nano X has a better memory capacity than the Nano S, its predecessor, as it now can run 100 apps simultaneously, up from 5!
You can use the Nano X for a range of cryptocurrencies, including Dash. In terms of intuitiveness and ergonomics, buying, selling and exchanging Dash is easy, even for beginners. Finally, in terms of security, the cold wallet is all but the best in this category. Firstly, this is because your cryptocurrencies will be stored offline, since it is a hardware wallet. Secondly, as well as the standard password, other security measures can be added (fingerprint or even facial recognition).
Exodus
The Exodus Dash wallet is a software wallet that can support a very large number of cryptocurrencies. Simple to install, the wallet has simple to follow instructions and once configured, all you need is to choose a password to protect your wallet.
In addition, Exodus allows the exchange of cryptocurrencies via the ShapeShift exchange platform. This wallet is known to be perfectly suited to beginners, since its interface is projected in a very easily readable graphic format, with the option of personalising it according to your needs.
The Dash Core
The recommended wallet by Dash is called the Dash Core (or QT wallet). It has many features such as:
PrivateSend – a form of transaction that increases user anonymity
InstantSend – allows transactions to be made quickly
Portfolio valuation
Part and costing management
QR code generation and address book
Masternode orders, which are servers on the blockchain network that participate in the development of the project
Automatic back-up
A Dash wallet should be chosen based on your needs. What you want to do with your Dash will impact which type of wallet you choose. For example, if you trade often, you will prefer to use a software wallet that is connected to the internet. On the other hand, if your goal is mainly to speculate, placing your Dash securely on a hardware wallet will be your best option. If you want to learn more about how this famous cryptocurrency works and better yet, get passive income from it, take a look at our article 'Dash, Bitcoin of Masternodes'.