Full Litecoin (LTC) Review: A Worthy Prince For King Bitcoin (BTC)?
Starting from less than a penny in October 2009, the price of Bitcoin hit an all-time high of around £14,000 on 16th December 2017. This phenomenal price was accompanied by an increase in mining costs and a severe shortage of bitcoin on the markets. Bitcoin is now a kind of 'digital gold' and is moving somewhat away from the idea of being an electronic currency that can be used by everyone. Litecoin positions itself as an alternative, offering electronic money that can be used by all on a daily basis, easy to mine and with reduced transaction fees. But has this objective been achieved? What are the fundamental differences between Litecoin and Bitcoin? Discover all in our analysis and our opinion on Litecoin.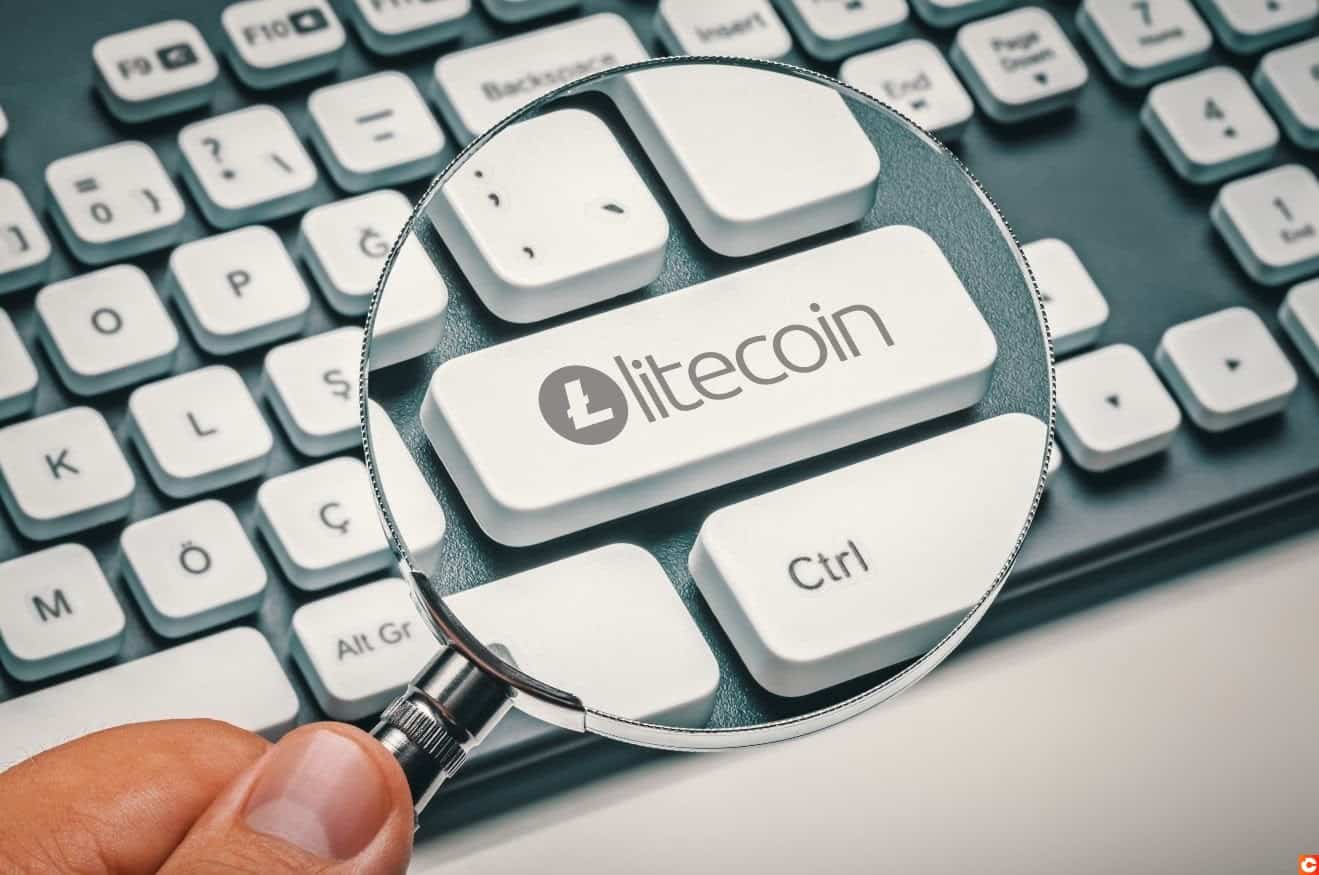 What is Litecoin?
Litecoin has a number of similarities with Bitcoin, but also some peculiarities that you should be aware of for a successful investment.
What is Litecoin (LTC)?
Litecoin is a digital project based on Bitcoin. Trying to improve on its predecessor, it has its own cryptocurrency recognisable as LTC, its ticker on purchasing platforms.
Litecoin was created in 2011 by Charlie Lee, a former Google employee. Litecoin is nicknamed the 'baby brother' because the project has always followed the ideology of the first cryptocurrency. While Bitcoin, due to its importance and the difficulty of mining can be compared to digital gold, Litecoin is sometimes compared to digital money. Just like Bitcoin once did, Litecoin aims to serve as electronic money on its blockchain. The Litecoin network is therefore not a platform for creating or executing smart contracts (unlike Ethereum). However, it remains highly decentralised and open.
Note: Anyone can participate in the Litecoin project. This project is supported by a team of more than 500 contributors and by the Litecoin Foundation, of which Charlie Lee is the managing director.
What is Charlie Lee's goal through Litecoin?
Litecoin has set itself the goal of overcoming all the difficulties associated with using and mining Bitcoin. From the slowness of transaction validation to the low scalability, addressed through a reduction in mining costs and its difficulty, Litecoin appears as a solution to everything that needs to be corrected on Bitcoin.
In other words, Litecoin wants to be a real currency of exchange for the average user, while Bitcoin inexorably tends to become scarce over time, pushing its holders to hoard it. Indeed, while it is true that Bitcoin's main objective was to offer anyone who wanted it the possibility of using electronic money for their transactions, it is clear that things have changed a lot. Bitcoin now embodies a store of value that we keep in the hope that it increases, rather than being used on a daily basis.
It was with the aim of correcting this and putting cryptocurrency back into the hands of the community that Litecoin was born. Charlie Lee wanted to reaffirm the fact that electronic money must above all be a means of payment accessible to all.
Did you know? The word Litecoin is formed by the prefix 'lite' and the suffix 'coin'. Charlie Lee would have chosen this name for his electronic money to designate a cryptocurrency that is lighter than Bitcoin.
How do I invest in Litecoin?
Just like Bitcoin, Litecoin is available in limited volume. It is expected that 84 million LTC will eventually be created on the network. This maximum amount of tokens is much higher than that of Bitcoin – amounting to 21 million – precisely four times higher.
You can acquire Litecoin by investing directly on a dedicated platform. As this cryptocurrency is very well known (top ten in terms of market cap), it can be found on many platforms, such as Coinbase or Binance. Transactions on the Litecoin blockchain validate at a faster rate than the Bitcoin blockchain. While BTC can perform 4-7 transactions per second, Litecoin offers great speed, with almost 56 transactions per second.
This improvement in the transactional capacity is coupled with an ease granted to users who would like to try their hand at mining Litecoin, with a simplified mining algorithm. Litecoin is based on an algorithm called Scrypt, which makes mining easy and accessible to all users wishing to participate. With these changes, the Litecoin blockchain sees its time between two blocks reduced to 2.5 minutes, compared to 10 minutes for Bitcoin.
What are the strengths and limitations of Litecoin?
Let's now see why it might be interesting to invest in Litecoin, as well as the potential headwinds for its price.
The advantages of Litecoin
Litecoin has significant advantages:
Easier to handle and simplified to increase its attractiveness and reach a wider audience.
Faster transaction validation.
A simplified mining process accessible from computers without large computing capacity.
Increased scalability on the network.
Significantly reduced transaction costs.
The possibility of using it as a means of daily payment.
The disadvantages of Litecoin
Just like other cryptocurrencies, Litecoin has its fair share of limitations:
It is not very innovative, and many competitors claim the same objective.
The technical improvements made to the Litecoin network remain insignificant.
Bitcoin is constantly improving, with, for example, the Lightning Network protocol which attempts to provide a solution to BTC's scalability problems, something that could work against Litecoin.
Its similarities to Bitcoin create doubts about its long-term growth and ability to function.
What is our opinion on Litecoin?
Seen by many as a viable alternative to Bitcoin, Litecoin is an ambitious crypto project and presents itself as a lean solution for everyday financial transactions online. Although its ambitions are far from being achieved, Litecoin boasts a certain popularity that puts it well on the list of Bitcoin's competitors.
As far as Litecoin is concerned, this cryptocurrency is a good investment choice, as long as you adopt a suitable strategy and follow the news and price of LTC. If you are a beginner and want to invest in Litecoin or other altcoins, do not hesitate to consult our guide to getting started in cryptocurrency, and join the ranks of crypto traders!