Ripple: The Cryptocurrency That Banks Love To Hate
The word ripple is a noun which can be defined as "a small wave or series of waves on the surface of water, especially caused by a slight breeze or an object dropping into it". From its name, to the question of whether Ripple is a cryptocurrency or rather, as it is mainly referred to, a payment system, the project has been causing waves for some time, even verging on confusion. This is why we have written an article to clear up any confusion on the topic… what is Ripple, what is it not and what makes it unique? Continue reading to find out everything there is to know about this much talked-about project!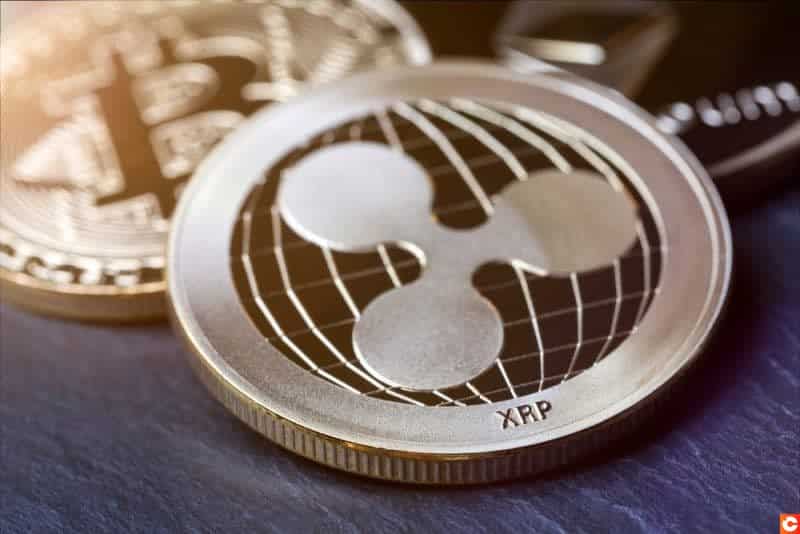 What is Ripple?
The word Ripple refers to a business, a protocol for trading securities and a cryptocurrency. Let's start with the business.
Ripple the start-up
Ripple was established in 2012 and is headquartered in San Francisco, California. When it was founded, the company was called OpenCoin, before renaming itself as Ripple Labs. From 2015 onwards, it simply went by the name of Ripple. This company implemented the Ripple protocol (RTXP), as well as the Ripple cryptocurrency (XRP).
The Ripple Transaction Protocol (RTXP)
The start-up set up a system called Real Time Gross Regulation (RTGR), in other words, a system where the instructions for transfers ​​(i.e. securities and funds) are carried out individually. This system can be used for both fiat currencies and cryptocurrencies. To succeed in rationalising inter-bank transactions, the firm set up three platforms: xCurrent, xRapid and xVia.
Ripple is already used by many financial institutions around the world. Among the most well-known are: UniCredit, UBS, National Bank of Abu Dhabi (NBAD), Santander and American Express.
In France, Crédit Agricole (CA) was the first financial institution to consider adopting the Ripple protocol. During a testing phase of around six months, CA intends to transfer the salaries of its customers who work in Switzerland (i.e. salaries earnt in CHF) but reside in France (EUR).
The company has also developed a service that facilitates international money transfer, called On-Demand Liquidity (ODL). MoneyGram and several other money transfer companies have already taken an interest in the service and are also considering adopting it.
Ripple the cryptocurrency
The XRP cryptocurrency was created to ensure functionality of a real-time payment system. The ambition behind the creation of Ripple's token was to facilitate the smooth flow of money internationally, without having to go through the traditional financial institutions that often charge a high commission. That's why Ripple doesn't charge any fees. It is happy to retain a minuscule portion in XRP (approximately one 1000th of a coin) for each transaction. That portion is then destroyed after the transaction.
On 13th June 2016, the New York State Department of Financial Services issued its virtual currency licence to Ripple. It meant Ripple became the fourth company to hold this coveted 'BitLicense'.
The symbol of the Ripple cryptocurrency is XRP and is divisible by up to six decimal places. Its smallest unit is called a 'drop' (one XRP = one million drops).
XRP's operation is closely linked to the company's initial objective of facilitating international money transfers. So how does the Ripple network facilitate international transfers? Let's look at an example.
Suppose Bob, who lives in the UK, wants to send money to Alice living in Nigeria. Bob's money is first transferred to an intermediary in the UK, who then converts it to XRP. This XRP will then be passed on to another intermediary in Nigeria who, in turn, converts the XRP into the equivalent amount in NGN. Alice can then receive her Nigerian naira and only pay the costs of a local transfer (usually zero), since the international transfer is made in the form of Ripple, avoiding the more costly international route.
The specifics of Ripple
It is tempting to measure up XRP's utility, and that of other cryptocurrencies for that matter, against Bitcoin, the 'no. 1' cryptocurrency (in all respects – age, daily volume and market cap). That being said, XRP is gradually breaking free from BTC dominance, especially since 2017 when its value shot up by 36,000%, making it the best performing coin of that year (Bitcoin only increasing by a relatively tiny 1318% in the same 12-month period)
Ripple, the cryptocurrency with a different goal
Ripple suffers from a degree of misunderstanding, in some cases even from outright hostility, regarding how it operates. In fact, by many, it is not even considered a 'true' cryptocurrency, despite being the fourth most valuable coin on the crypto market. It is for this reason it is sometimes arrogantly referred to as 'bank money'.
The crypto community largely feels that banks are the most tangible form of a 'system' that needs to be eliminated from society. As such, Ripple is said to embody a form of treason to this 'cause'. In addition, its centralisation and control over huge amounts of assets by its parent company also contravene the definition of what a 'cryptocurrency' should be.
Therefore, if we want to compare Ripple and Bitcoin, it is firstly necessary to make a distinction between their basic ambitions. Bitcoin plans to create an alternative to the traditional payment system, and wants to allow the exchange of assets through a peer-to-peer network, without any intermediates. This evidently means it would be the disruptive alternative to the current conventional system.
On the other hand, Ripple has never concealed its desire to work together with today's players in the global financial sector. Consequently, it is likely that Ripple, with its focus on blockchain technology and therefore a mainly decentralised system, is more likely to achieve mass adoption through institutional banking than Bitcoin is.
Furthermore, it is important to note that it is not Ripple's intention to replace fiat currencies for purchasing goods online, whereas that is one of Bitcoin's aims.
Ripple and its cost competitive advantage
The main advantage that Ripple has over other cryptocurrencies is that it allows international transfers at local transfer costs. As explained above, when the amount transferred is converted into Ripple, no custodial fees are charged, just a small portion of Ripple, which is taken and subsequently destroyed. Therefore, all that is left to pay are any local transfer fees (usually 0).
As a result, one of Ripple's major advantages is that it has consistently ultra-low fees while Bitcoin's can be extremely high, depending on its availability or the level of network congestion (which have seen fees peak at $40 per transaction in 2017).
Furthermore, not only are the fees virtually non-existent, but transfers happen instantaneously – unlike standard international transfers which usually take days.
Ripple and Bitcoin mining at maximum capacity
Bitcoin can be obtained by mining using the proof-of-work consensus, but this is not how XRP is created. All XRP tokens have been already created by the Ripple company, who sits on around 60% of the total supply.
While the maximum Bitcoin supply is 21 million bitcoins, the maximum XRP supply is 100 billion, all of which have already been 'pre-mined'.
Similarly, it's important to remember that independent servers, belonging to third parties, are responsible for the security of the transactions. Each transaction, however, is subject to validation by consensus.
The emblematic faces of Ripple
There are several individuals worth remembering when talking about Ripple. Firstly, we have Ryan Fugger, who, in 2004, designed RipplePlay, the precursor of the Ripple protocol. Back then, whilst working as a web developer in Vancouver, he was inspired by his role on the local exchange system. That is when the idea came to him that he could create a system similar to the local exchange network that allowed communities to have their own currency, operating on a decentralised network.
This idea was enriched with the ideas of Jed McCaleb, shortly followed by the contributions of David Schwartz and Arthur Britto who, in May 2011, began the development of a cryptocurrency system where transactions were verified consensually by the network's members.
Another one of Ripple's important figures, Chris Larsen, also then comes onto the scene. With practical experience in financial services, having previously created E-Loan and Prosper, two loan service companies, he teamed up with the developers. Finally, in September 2012, the company OpenCoin was born. To this day, Chris Larsen remains one of the major figures at Ripple, accompanied by Brad Garlinghouse, Ripple's current CEO. The company has 350 full-time employees across six different offices.
You also might be glad to learn that 91% of Ripple employees say they are "happy working at the company".
The disruption potential of Ripple
In the future, Ripple will have revolutionised the foreign exchange sector. As a compensating currency, Ripple could eventually replace the traditional processes which, by comparison, are quite expensive and very slow. In this sense, it has the capacity to greatly disrupt global forex. Two years after its creation, the Massachusetts Institute of Technology (MIT) ranked Ripple Labs among the 50 'smartest' companies of 2014.
Where to buy Ripple?
The only way to acquire XRP, as it is not possible to mine it, is to purchase it from a cryptocurrency exchange platform such as Binance, Bitpanda or Crypto.com…
It is important to note that XRP is a cryptocurrency developed by the company called Ripple, which has also implemented an optimised payment system for international transactions.
Regardless of the time of day, whether we hate it or worship it, this cryptocurrency, which is associated with its Ripple protocol, has become a catalyst of the real revolution for worldwide financial flows. However, like all cryptocurrencies, Ripple is subject to significant volatility linked to the economics of supply and demand. This is why, even if its value has increased by 36,081% since its inception and its market cap is close to $10 billion, it is important to invest only what you can afford to lose.