The Best EOS Wallets
Having an EOS wallet to store your cryptocurrency is essential to protect it from potential hackers. If you already own or want to buy EOS, you will need to make sure you choose the right wallet, as there are many online and offline EOS wallets available. Below is a selection of options available to you.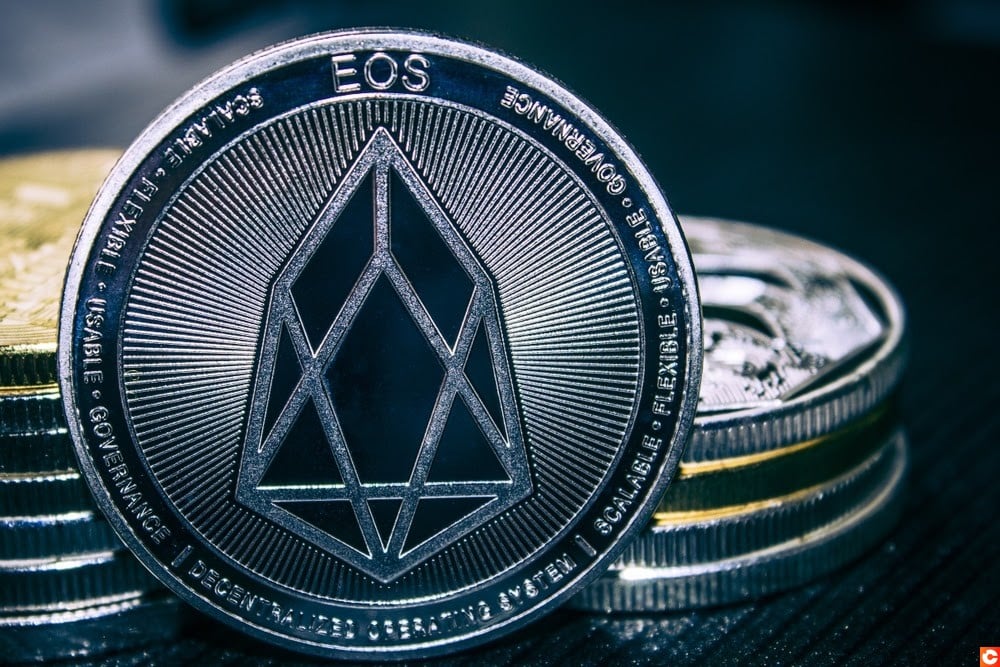 How do I create an EOS account?
In order to deposit EOS into your wallet, you need to have a paid EOS account. However, this is more complicated than you think, as you can only create an account if you already have one… how is this possible you ask? One way would be by asking a friend who has an account already to open one for you.
Fortunately, if you don't have an EOS friend handy, there are websites that can create you an account for a fee. Such an example is the EOS Account Creator, one of the most well known.
In order to create an account and deposit EOS in a wallet, you need to:
Come up with an account name (composing of a maximum of 12 lowercase alphanumeric characters and 5 digits): if you are struggling there is an automatic generator available
Generate private keys (secret codes composed of random numbers between one and 2,256 which give you access to your wallet) and a public key (unique digital signature of the account formed from the private key) using the site's simple JavaScript generator.
Write down your secret private key on a piece of paper (never disclose to anyone)
Enter your public key to generate your 'active' addresses, which can be used for daily transactions (money transfers, interactions with dApps) as well as your key to enter your hot EOS wallet
Pay the EOS account creation fees by credit card or cryptocurrency
Configure your EOS wallet
Good to know: some crypto wallets have an integrated EOS account generator.
What's the difference between a cold and hot EOS wallet?
Even though you may have EOS in your wallet, they are completely useless without private and public keys! It is the combination of your private and public key that will allow you to carry out transactions securely. So you only have your cryptocurrency when you have access to your keys.
If the wallet is kept on some sort of online form, we use the term hot wallet (these include browser extensions, internet wallets etc). If it is kept offline, we use the term cold wallet (these include hardware and written down/paper wallets).
Hot wallets offer fewer guarantees because they are vulnerable to computer hacking due to their online nature, just like exchange platforms. To prevent such individuals from stealing your private keys and therefore your EOS, you can opt for cold wallets.
It is called cold storage because private keys are secured on bits of hardware like USB drives. This solution is preferred by those who hold a lot of cryptocurrency and who are holding their crypto assets for the long term and want to do so securely.
The best offline EOS wallets
These hardware wallets offer a high degree of security, provided that they are used responsibly and not connected too often to the internet. Some can accommodate more than a thousand different digital currencies. In addition, there are regular security updates and high quality customer support.
While this form of storage is not free, it is well worth the investment for your EOS, especially if you plan to invest a large amount. There are two market leaders in the field: Trezor and Ledger. The first offers the EOS Wallet Trezor Model T. The latter offers two products: the old but still gold EOS Wallet Ledger Nano S, and the newer and slightly superior EOS Wallet Ledger Nano X.
The best desktop EOS wallets
Desktop and mobile wallets allow you to have exclusive control over your private keys. In terms of security, this category constitutes an intermediate solution between cold wallets and hot ones. They support over a hundred cryptocurrencies and some have the advantage of using the EOS dApp ecosystem.
For example, SimplEOS, one of the best desktop wallets out there, which supports almost all the functions of the EOS ecosystem as well as Greymass EOS Voter, is a desktop wallet designed by Team Greymass, manufacturer of EOS' blocks.
Other interesting and well-known EOS wallets are the mobile wallets: Infinito, Atomic wallet and Exodus.
The best EOS Wallets online
The advantage that online wallets have is that they can be installed very quickly so can be used instantly and anywhere in the world via a simple and intuitive interface. However, the security of your EOS cannot be 100% guaranteed as the management of your private keys are handed over to third parties, which could be hacked. Our recommendation would only be to store small amounts of crypto using this method.
If you want to exchange your crypto assets, you should consider the popular EOS online wallets from Binance and eToro. eToro has a strong offering which includes deposit insurance of up to a maximum of £85,000 backed by the Financial Conduct Authority (FCA). However, the eToro wallet does charge storage fees and EOS withdrawals are still not possible at the time of writing.
Described as the 'Ethereum Killer', EOS is a top 10 cryptocurrency with a blockchain used by other platforms. This token seemingly has a bright future ahead of it.