Crypto Market today: Bitcoin (BTC), Ethereum (ETH), Arweave (AR), UNUS SED LEO (LEO) – 28th August
Sat 28 Aug 2021 ▪ 16h19 ▪
9
min read — by
It's Saturday, 28th August, and here's another edition of CoinTribune's crypto analysis! Find out what is happening on the market and what to expect next in our new article! If you would like to see yesterday's analysis, please follow this link.

Here we go then!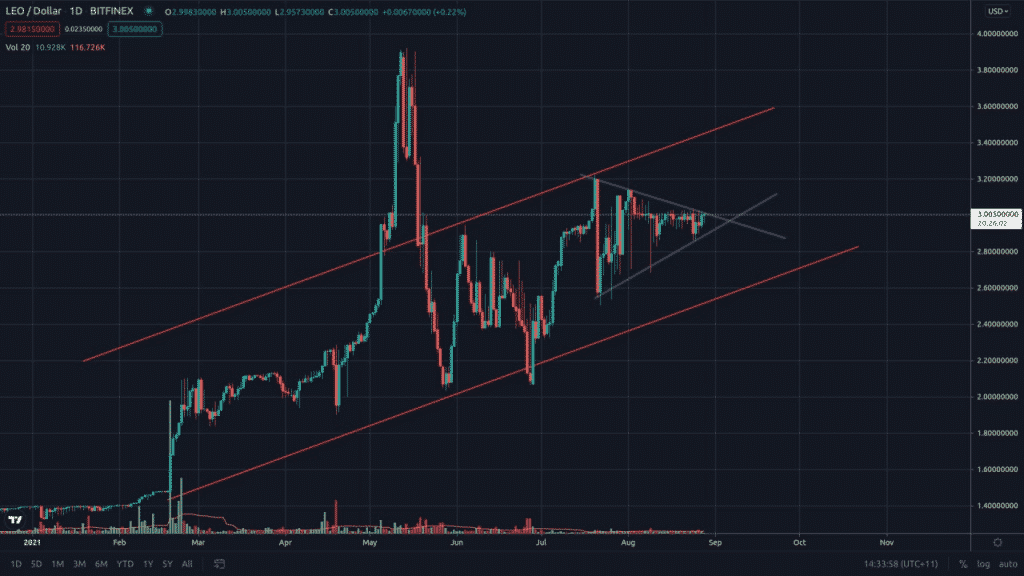 Bitcoin
Even though the start of Friday was not very positive, by the end of the previous day, bulls managed to regain some ground and introduce some optimism to the rest of the crypto market. Buyers are pushing this trend further today as well.
BTC has once again returned to the key local resistance. Bulls need to make the price print a higher high, then BTC will have a good chance to break out and consolidate above $50,000.
However, if there is no new price high, we will get a double top, which has every chance of sending the price down quite badly. If that happens, Bitcoin will once again fall below $47,000 and will colour the rest of the market with the blood of overly relaxed optimists.
On the other hand, how much longer can we stagnate? For the entire past week, the bulls have been banging their horns against the resistance and then surrendering whatever gains they've made for another revisit of the support level. Cryptocurrency trading is an ongoing, never-ending confrontation between buyers and sellers. You can hardly come out of this confrontation a winner if you are constantly just on the defensive.
On the weekly chart, the first cryptocurrency's upside potential is still not exhausted and we could move safely up to the levels close to $56,000. However, there is simply a lack of buying optimism in the market, which is forcing us to once again merely knock on resistance.
I can't stop thinking about the public figures who call themselves Bitcoin maximalists. These guys have too much at stake to let the price go down. Some of them are actively campaigning in favour of BTC on Twitter. However, right now, the market situation is such that it's worth reminding them that deeds speak much louder than words. Positive news such as a large purchase or event would strengthen Bitcoin's chances of securing a new high.
The only reason we are back to $49,000 is because there were quite a lot of short liquidations yesterday, which actually pushed the price higher.
Ethereum (ETH)
Ethereum, the second most capitalised digital currency made by Vitalik Buterin, is once again succumbing to Bitcoin's influence. At this stage, the price has approached the resistance level, which is at the intersection of two areas of interest as well as a dynamic resistance within a symmetrical triangle.
A level retest and new highs are always a good thing. Especially when there is no desire to buy more assets at throwaway prices. If BTC does not roll back below the current levels again, Ethereum will have significant chances to break through the resistance and if not establish a new one, at least come close to the previous all-time high price. In that case, we might see ETH changing hands at $3,900 — $4,300.
However, if Bitcoin surrenders to bears once again, Ethereum might just follow suit. In that case, the lowest level that ETH can fall to is near $2,000.
Relatively recently, the second most capitalised cryptocurrency could be bought for less than $100. Bitcoin at the time was trading around $3,500. This is another reason to buy a lot of these assets after the next crypto winter in the market. However, it is not even expected yet.
Top 10 altcoins
The top 10 cryptocurrencies according to CoinMarketCap, today does not look as depressing as it did yesterday. Generally speaking, weekends are both appreciated and hated by crypto enthusiasts for the fact that within Saturday and Sunday, it can be quite difficult to predict movements of both Bitcoin and any other digital assets.
It is not unusual for a weekend to wipe out all the gains made over the week. However, at this stage, the trend looks positive. Let's hope it stays that way. It's time Bitcoin takes a break and allows traders to haggle a bit with alternative cryptocurrencies. Otherwise, it seems to be the alts season, but the alts themselves, meanwhile, are very quick to follow Bitcoin's perturbations.
Fear and Greed Index
It wasn't hard to guess that yesterday's series of short liquidations and the BTC price surge would bring back people's optimism. Although, probably, it would be more correct to say that it's not so much about optimism, but rather about fear of losing profits. In fact, if during yesterday's price movement we were able to pass through the unfortunate resistance, the BTC price would be close to the level of $55,000 by now.
Of course, the bulls would like to ride this move. So we get a jump of the indicator into the zone of extreme greed. At this rate, the market euphoria is not far away. However, I have no doubt that very soon Bitcoin will make adjustments in this situation, and it is likely to see a fear zone again very soon.
Arweave (AR)
Arweave becomes the gainer of the day among the top 100 altcoins, according to CoinMarketCap. In the past 24 hours, this asset shot up by 45%. Not a bad result.
If we look at the chart closely, you will see that the price of AR moves within the ascending channel and in general, the coin itself is focused on further growth. The only problem is that at this stage, AR has reached the upper boundary of its trading range and it is highly likely to go for a correction. Unless, of course, someone decides to break the sequence of events and buy a significant volume of this asset, furthering the pump.
All in all, I recommend you to keep an eye on it. Not investment advice.
UNUS SED LEO (LEO)
According to CoinMarketCap, the loser of the day is UNUS SED LEO. However, I can't say that this asset gets this title deservedly. The fact is that among all the top 100 digital currencies on CMC, LEO is the only non-stablecoin currently in the red zone. By a miserable half a percent, but in the red.
Maybe it's destiny. The asset is trading within an uptrend channel and in the recent hours its price fluctuations have all but disappeared. Usually, such squeezing between lines like the one marked on the chart occur shortly before a significant price movement. It's likely that LEO holders will see it pump very soon.
Saturday started out pretty well. The market is pleasing, albeit not particularly high yet, but it is green. Bitcoin is looking at resistance and hopes to take a chance to move above $50,000. However, I wouldn't advise you to be too relaxed. You have to stay alert.
Such moments of peace come to an end very quickly and if BTC suddenly starts falling again towards the end of the day, the green and friendly market will very quickly turn into a bloodbath. Therefore, don't forget about risk management and don't neglect stop loss orders.
Recevez un condensé de l'actualité dans le monde des cryptomonnaies en vous abonnant à notre nouveau service de newsletter quotidienne et hebdomadaire pour ne rien manquer de l'essentiel Cointribune !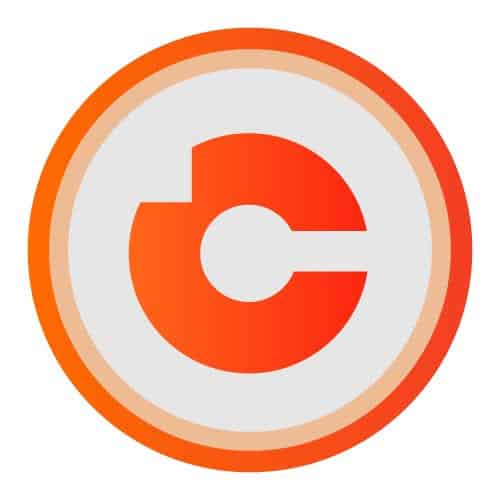 Hi everyone, thanks for reading my article! Join me on my journey to crypto enlightenment, we can always learn something new from each other – no one person has all the knowledge in the world.
DISCLAIMER
The views, thoughts, and opinions expressed in this article belong solely to the author, and should not be taken as investment advice. Do your own research before taking any investment decisions.