Dogecoin (DOGE): coming soon to a Coinbase near you!
Time for Coinbase to take Dogecoin (DOGE) for a walk! The cryptocurrency will soon begin listing the crypto-doggie on its platform. The infamous crypto meme continues to win the hearts of successive cryptocurrency exchanges.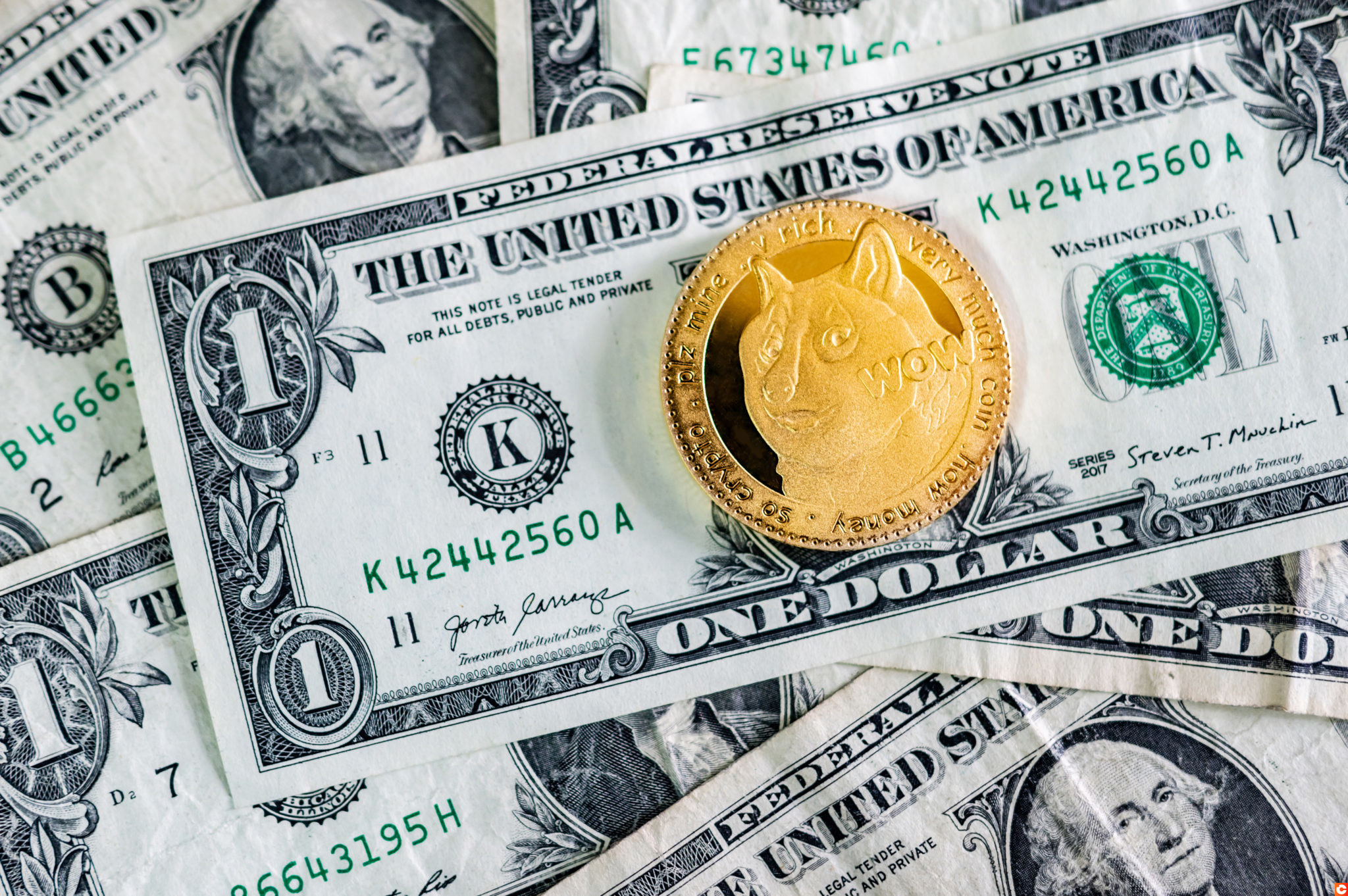 Coinbase attacks Robinhood
On 13th May 2021, Coinbase announced that it would soon offer Dogecoin on its cryptocurrency trading platform. The cryptocurrency, which has had a turbulent week after Elon Musk's appearance on the U.S. comedy show Saturday Night Live (SNL), rebounded after Coinbase's press release.
Before the news, it was trading below $0.40 (~£0.28), subsequently rebounding to $0.50 (~£0.35) on exchanges, including Binance, FTX and Kraken.
During an earnings call, Brian Armstrong, Coinbase's CEO, confirmed that Dogecoin's listing on the exchange is anticipated within "six to eight weeks".
By adding Dogecoin to its trading platform, Coinbase will be able to siphon off even greater numbers of customers from Robinhood.
In fact, Coinbase has already surpassed the platform, reaching fourth place on Apple's App Store and third place on the Google Play Store in terms of downloads.
Robinhood previously had the upper hand on Coinbase, which benefited from Coinbase's reluctance to offer Dogecoin to its clients.
Elon Musk: a genius, but not a showman
Dogecoin was created in 2013 as a joke. It was intended to poke fun at the proliferation of altcoins that the coin's creators considered to be pale imitations of Bitcoin (BTC) at that time.
Since then, Dogecoin has always traded at well under $0.02 (~£0.015) but nonetheless showed impressive durability during this time, something which cannot be said for most altcoins. Most notably, it has been used to make donations to charities.
More recently, its price has gone through successive pumps, waving goodbye to single cents lows, thanks to support from Musk and other celebrities.
Holders of Dogecoin were expecting the price to surpass the one-dollar mark during Musk's previously mentioned appearance on SNL.
However, the billionaire's performance had precisely the opposite effect. Dogecoin's price continued to fall after the show was broadcast, back down to the level of $0.40 (~£0.28).
What started out as a joke is becoming more and more serious each day. With this latest announcement, Dogecoin (DOGE) joins up with the biggest cryptocurrencies, such as Bitcoin (BTC) and Ethereum (ETH), on the main exchanges. While Musk did not manage to propel Dogecoin's price above $1 (~£0.71), the exchanges might just succeed where he failed. But don't count your chickens (or your Shiba Inus) before they hatch (meme).