Solana (SOL) leaps 30% in 24 hours
Solana is currently worth more than $180, with its market cap skyrocketing to $55 billion (~£39.81 billion).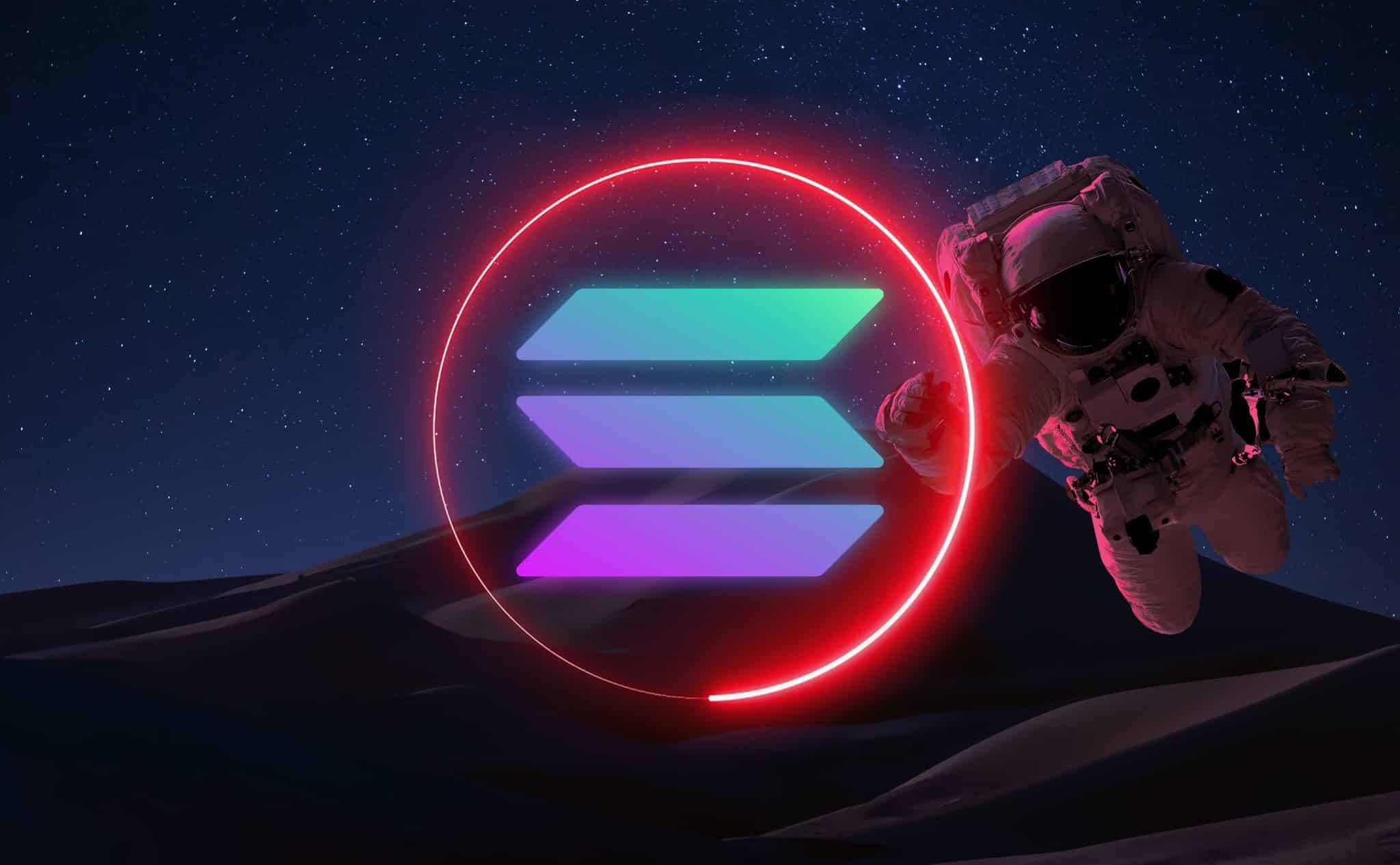 One of the top gaining cryptocurrencies
Solana, one of the most discussed altcoins in the past month, continues to conquer uncharted territory with yet another all-time high set at above $185. And, at this rate, SOL has every chance to take over Ripple's (XRP) sixth spot in the top 10 altcoins chart after pushing Dogecoin (DOGE) to the eighth one.
Solana stagnated around $140 for a while but then gained an impressive 58%. It is currently changing hands at around $190 with a $55 billion (~£39.81 billion) market cap. It's safe to say that bear have so far could been unable to stop this coin.
SOL only has to reach $230 in order to flip Ripple, the same way it flipped Polkadot (DOT), Chainlink (LINK), Dogecoin and Uniswap (UNI).
What is Solana?
Solana is a decentralised first-level blockchain built to enable scalable, user-friendly apps as well as smart contracts. The creator's strategy includes thousands of smart contracts which can run simultaneously and in parallel without bogging down the network's performance.
Solana is a Delegated-Proof-of-Stake (DPoS) network. DPoS networks differ from Proof-of-Stake (PoS) ones in a couple of ways. Both mechanisms utilise Validators to process transactions. Validators are chosen based on their overall holdings in the network. The more coins you purchase, the higher the chances you will get chosen as a validator. This strategy ensures that only those vested in the network hold this position.
Since its creators' main objective is to make decentralised finance (DeFI) more affordable and widespread by the use of innovative technologies, SOL continues to win over investors' hearts.
This SOL spike may have been caused by Bankman-Fried's recent announcement that FTX would be launching an NFT platform for its US clients. Non-fungible tokens (NFTs) will be minted and traded on Ethereum and Solana with deposits and withdrawals opening up in the next couple of weeks, he added.
Alongside the buzz around NFTs, ongoing institutional adoption and heightened inflationary concerns have helped the cryptocurrency market pare back losses since regulation in China sparked a nearly 50% crash in early May. The market is still down about 10% from its all-time high, but it has skyrocketed more than 45% over the past month. According to research from crypto hedge fund Nickel Digital, 49% of money managers (who have a collective $275.5 billion (~£199.41 billion) in assets) believe institutions will turn to cryptocurrencies for the first time this year to hedge against the threat of inflation, which is growing at its quickest pace in nearly 13 years. 
The record run of Solana, which recently overtook Dogecoin as the world's seventh most valuable cryptocurrency, has continued to everyone's amazement. SOL gained a staggering 30% in the last 24 hours.