Binance Coin (BNB) 360 #14: 4th August 2021
Hello everyone, my name is Akinabourse and welcome to this new installment of Binance Coin (BNB) 360! Just like every week, technical analysis of BNB — Binance's cornerstone. When is a good time to invest? Find out with BNB 360 #14.
A change of trend?
Let's start with a global view of the asset. BNB continues its downtrend, but has been establishing higher and higher lows. In addition, descending resistance (dotted line) has just been broken, making room for buyers. Is that a change of trend? It's too early to say for sure. I'd like to see higher lows and highs to confirm that.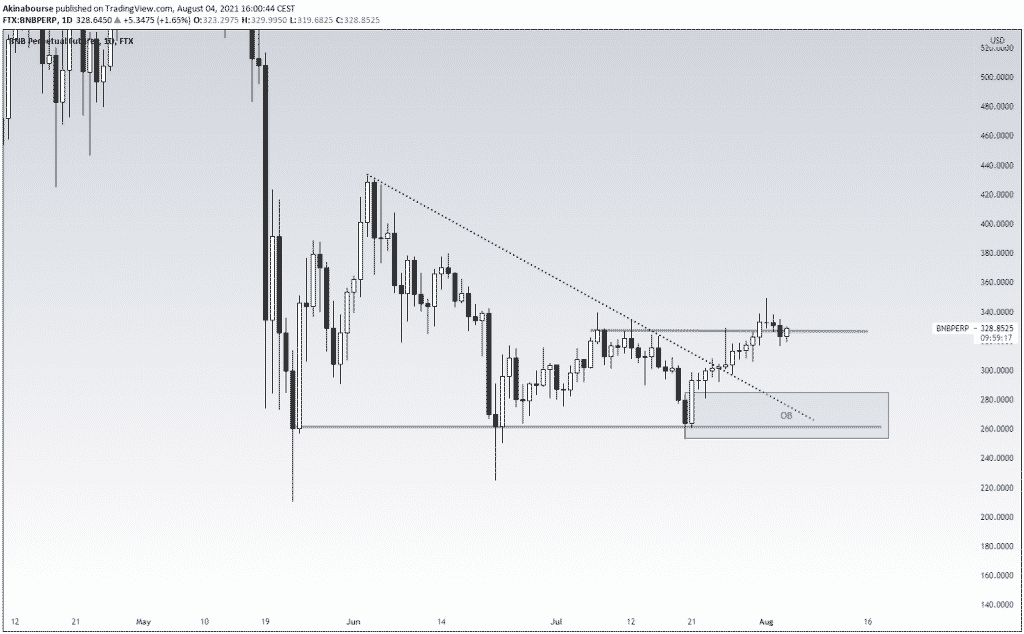 This potential rebound could take place in the OB (Order Block) area, which in my opinion could make a difference because it's also a support.
On the contrary, if the support breaks $260, the price is bound to continue falling.
On the four-hour chart, we can see that this rise probably isn't the healthiest, with a lot of liquidity under the last low points, as indicated by the X under the arrow.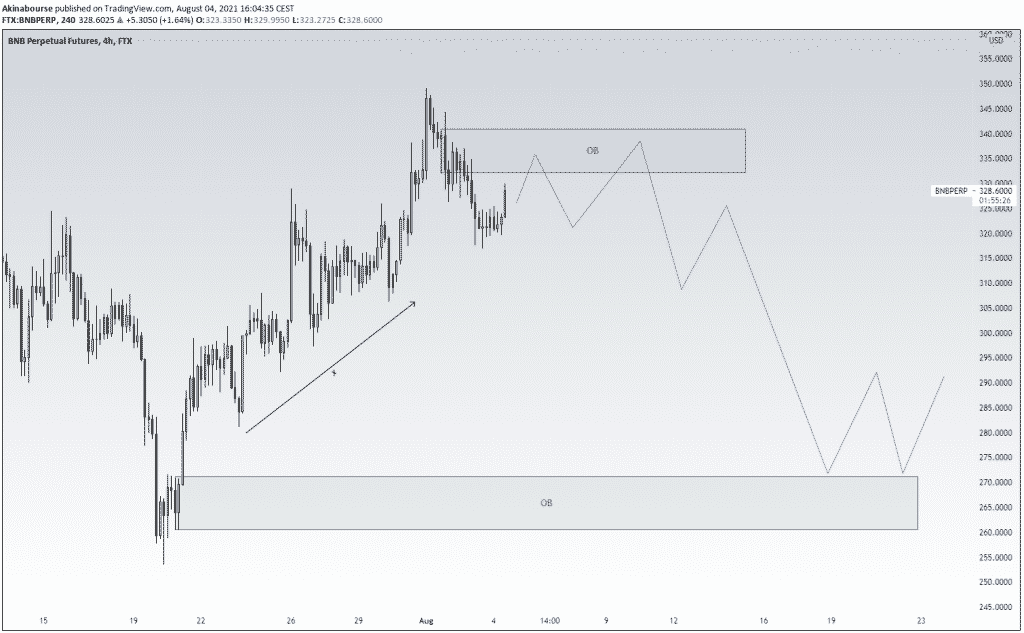 The price is just starting to retrace its rise. It remains to be seen whether the price will get back to square one (as indicated by the line I drew) before going back up, or whether it will continue its strong bullish impulse and break the key level of $350.
On the one-hour chart, we also see that descending resistance has just been broken, a symbol of purchasing power. Can the uptrend recover after such a slight correction? The volumes seem to be there, so why not. As I said before, high points have to be broken for the price to continue to climb.
I imagine selling pressure on the OB to be at $340.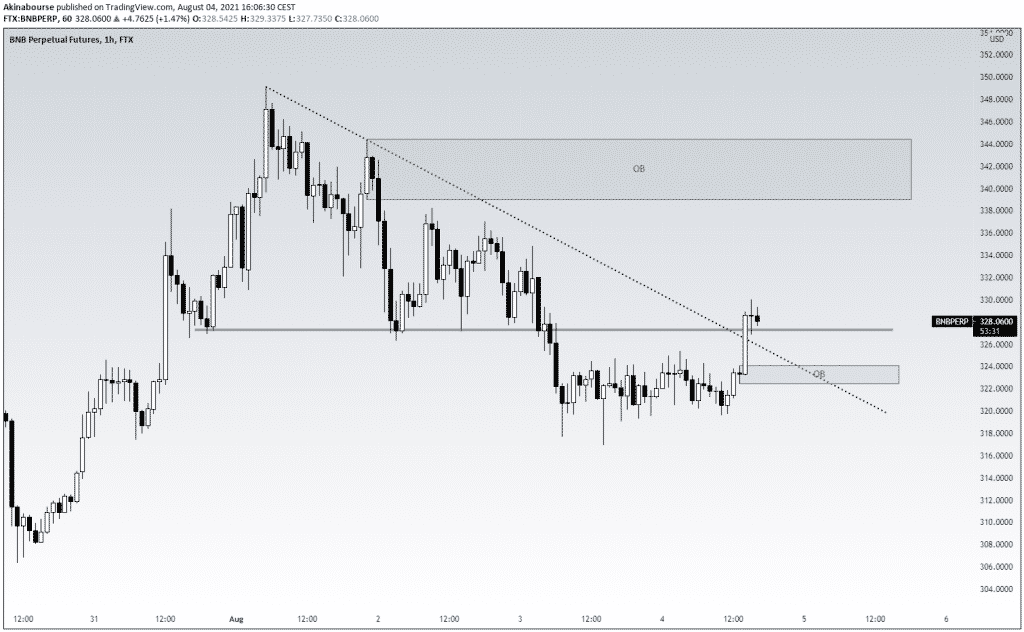 EIP 1559 is up and coming
Something unrelated, but worth mentioning is that EIP 1559 is coming out soon. Will it have an impact on the price of ETH? We'll find out soon.
That's it for today's BNB 360 market review. Remember, never invest more than you can afford to lose and DYOR. Happy trading and see you next Wednesday for a new BNB article!