Binance Coin (BNB) technical analysis: a parabolic rise – 25th August 2021
Cardano has overtaken BNB by market cap during the day. Chart-wise, it hasn't affected it at all, and it has carried on rising without a flinch. Let's take a look at BNB in the 16th installment of BNB 360, your 100% technical analysis market review!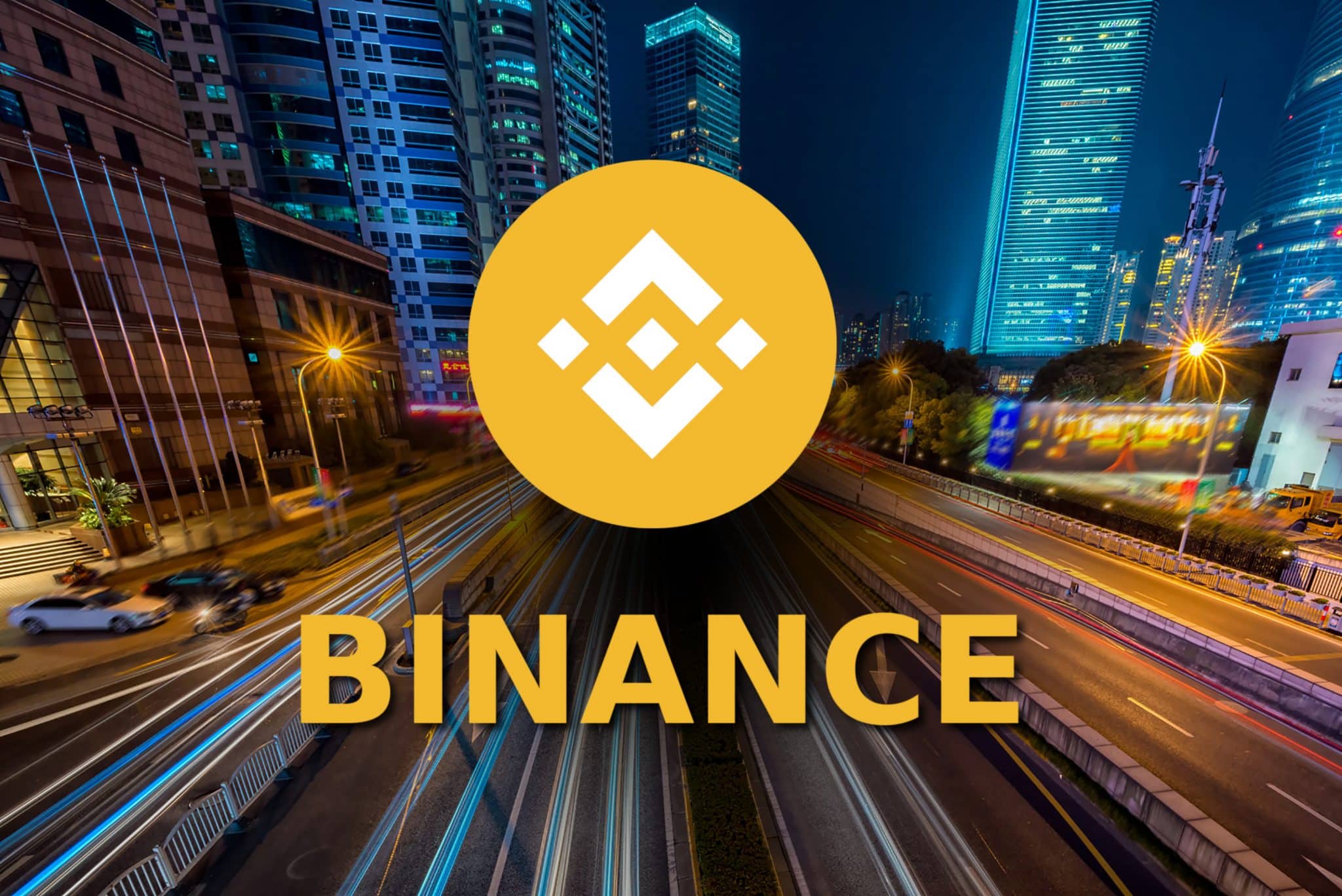 A parabolic rise
There is clarity on the BNB chart; the trend is very visible. It has been heading north for over a month.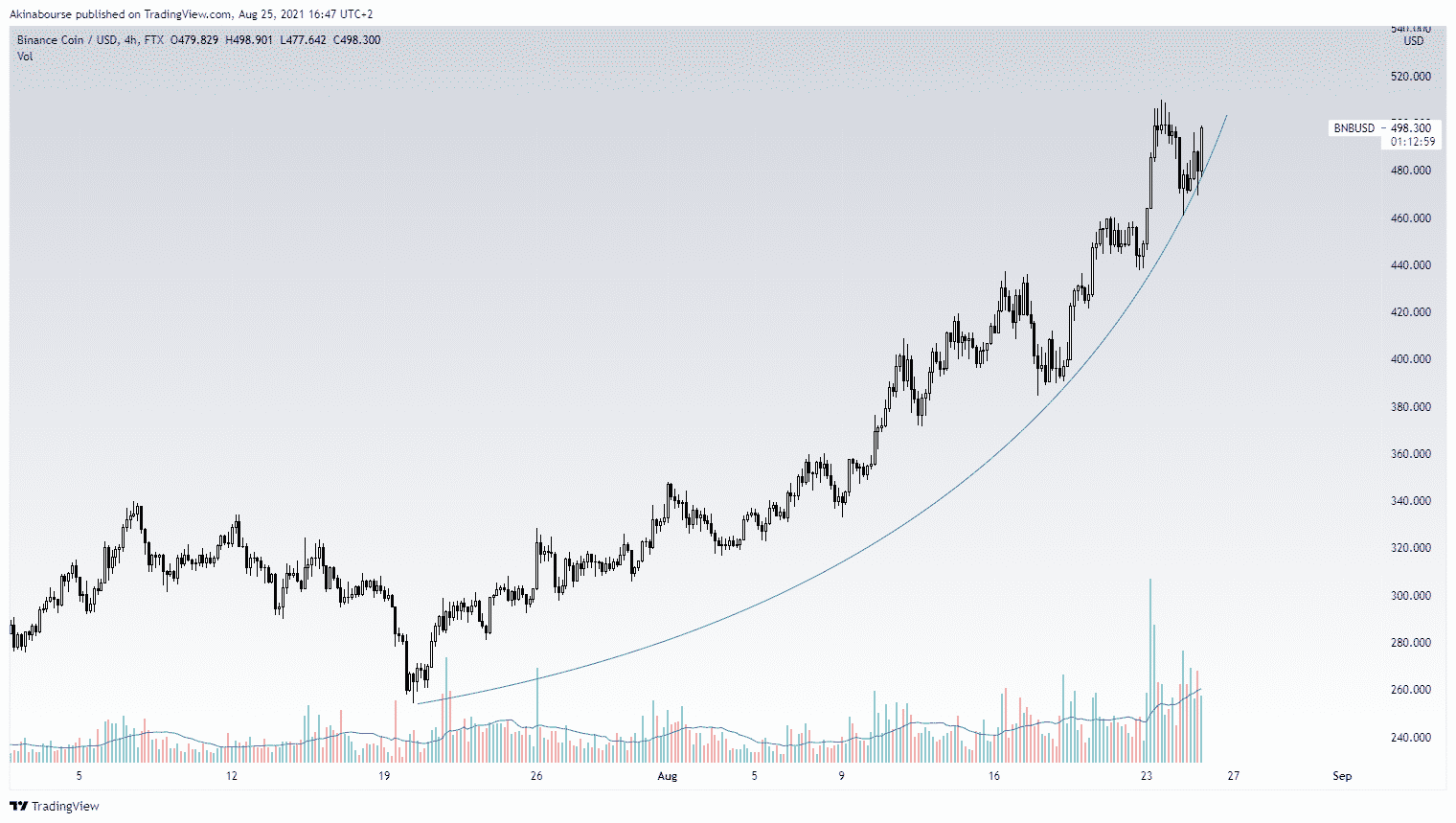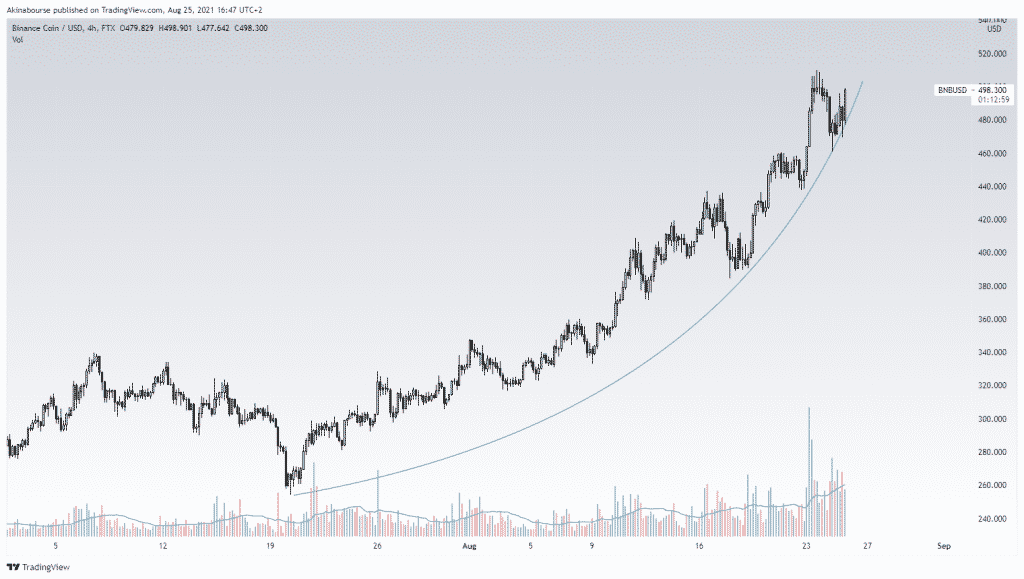 Some trade with the help of the parabola, personally, I think emphasising the upward slope is an even better idea. The trend is quite stable, the highs are getting higher and higher, so are the lows.
I imagine sellers profit taking in the area above the red line on the chart below. This level is, coincidentally, a 70% Fibonacci level retracement. That's the area the bears will have to defend before aiming for the record highs since the start of the year.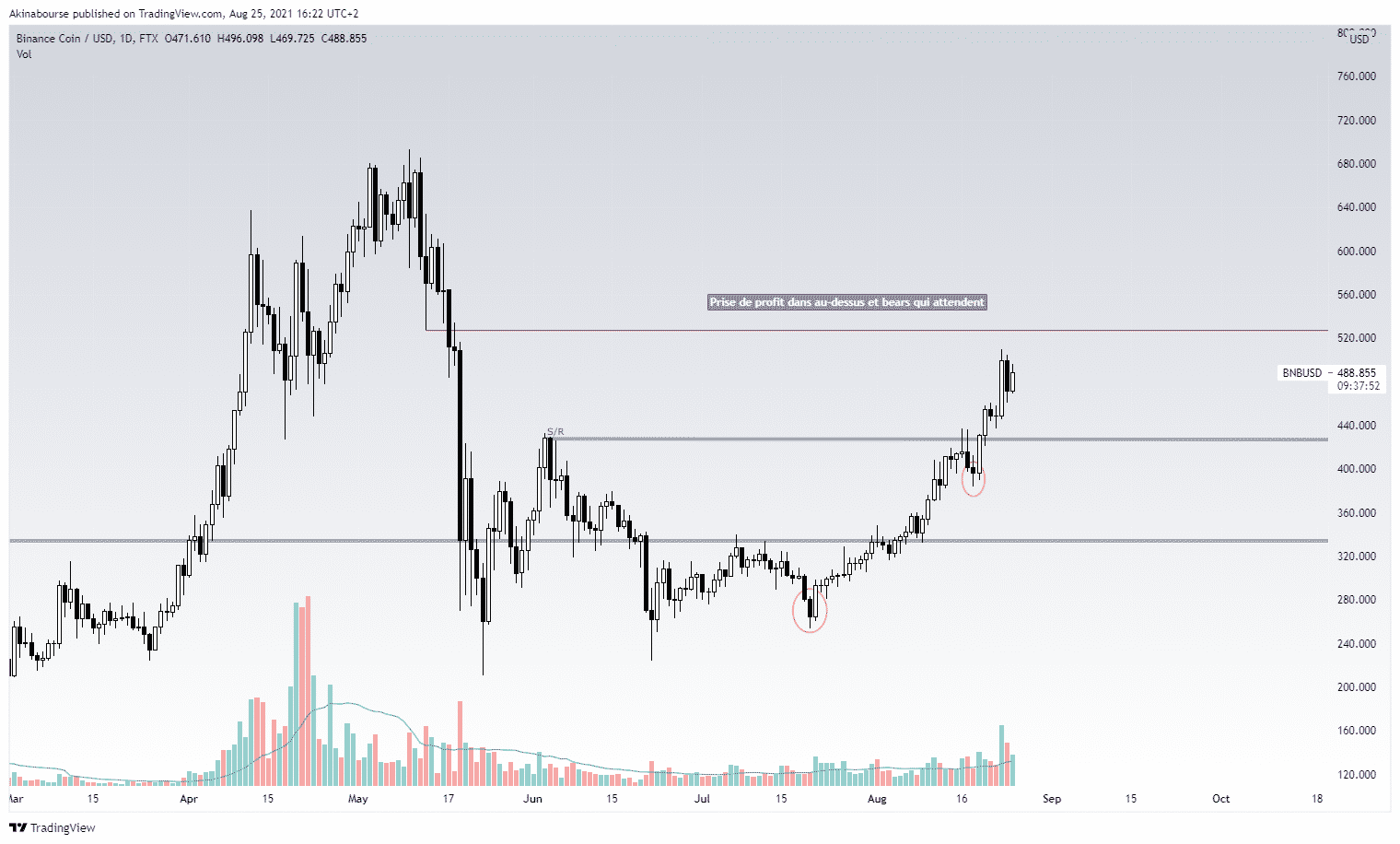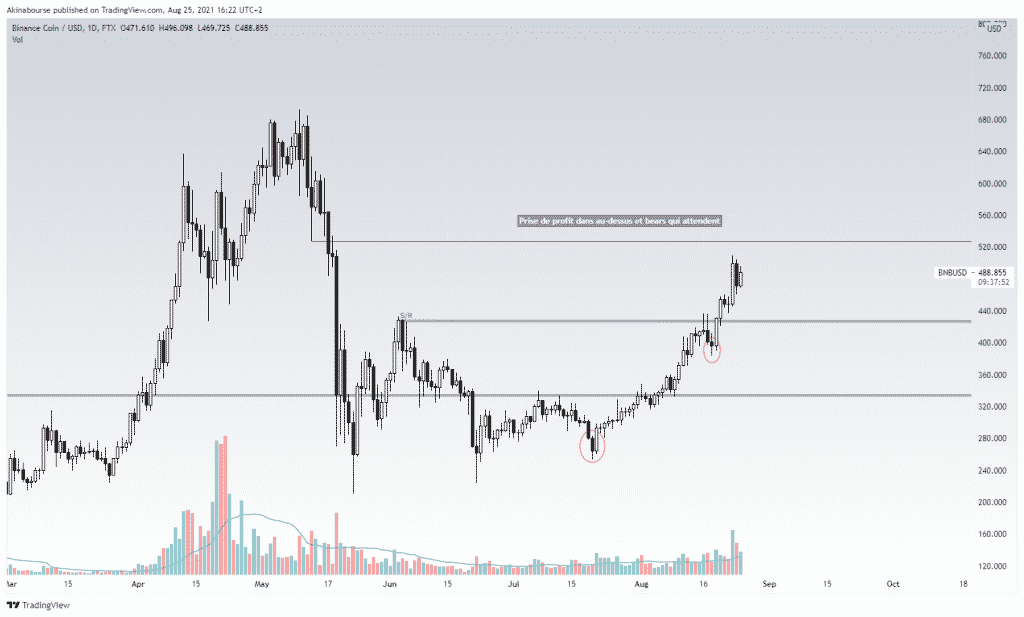 The $440 support is under our feet, and it has to be protected to keep the uptrend going. But don't worry about BNB just yet. Holders, remember to take profits regularly!
An ascending channel pattern
On the four-hourly chart, an ascending channel is clearly visible. BNB's price has perfectly rebounded from the range low, driven by a bullish divergence.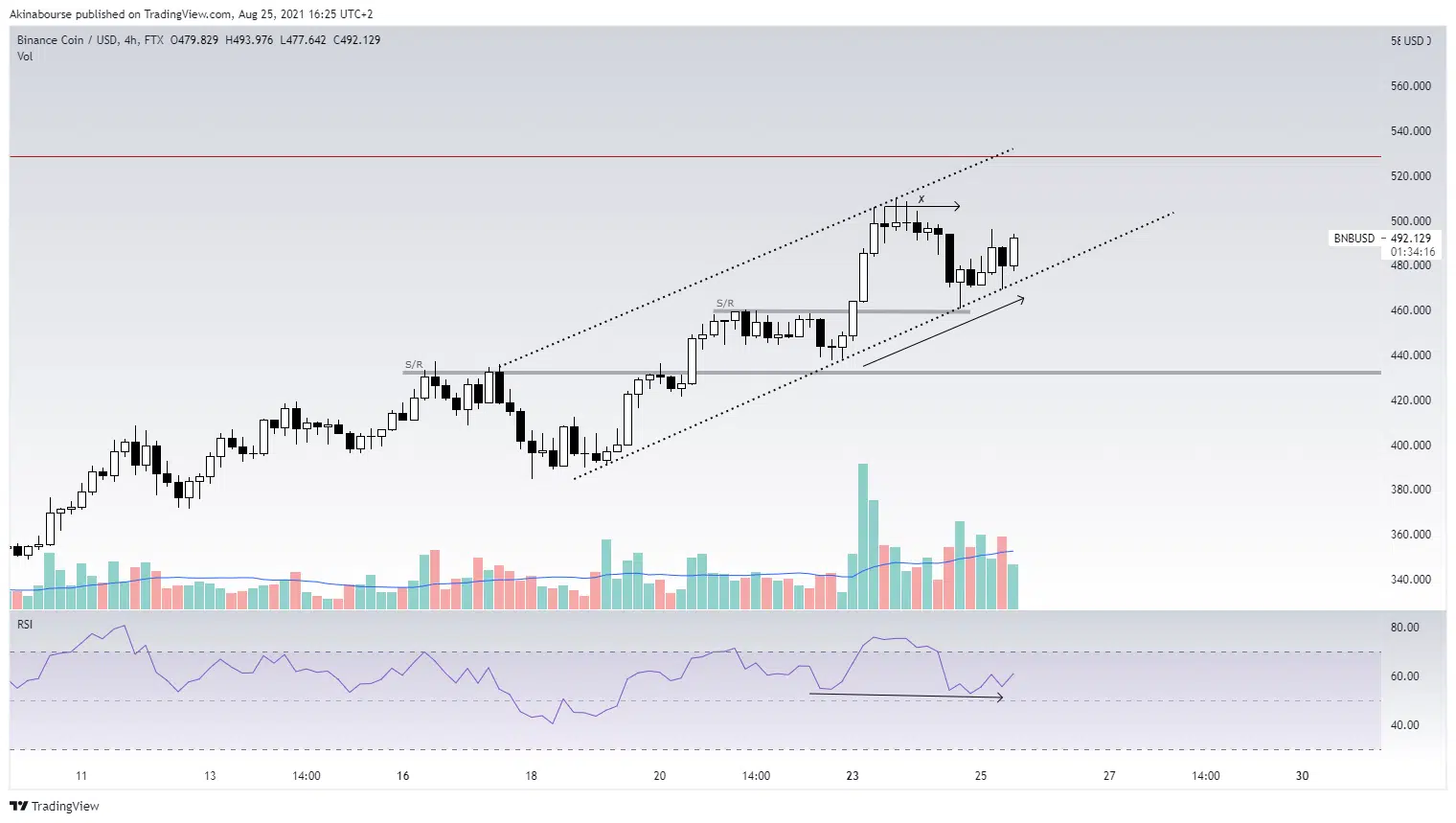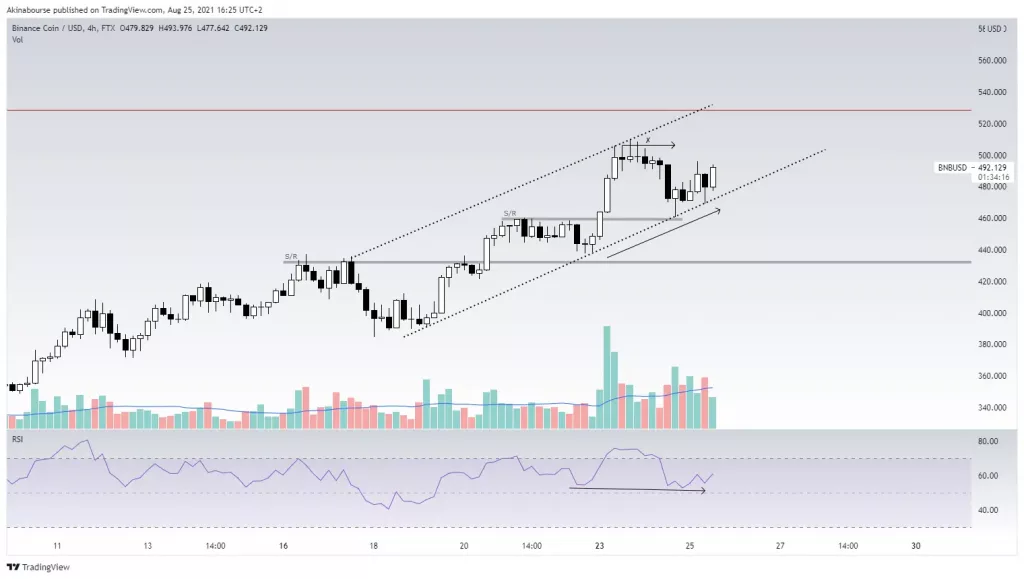 The goal of this configuration is the top of the range, however, partial profit taking in its middle is also a valid way to secure your position a bit.
Either way, this channel may bring us the beginning of a trend reversal, if the price manages to cross it below.
Finally, on the one-hourly chart, the price is flipping the resistance, which is great for getting to the top of the range. We'll have to wait for the candle to close above the channel to confirm this scenario.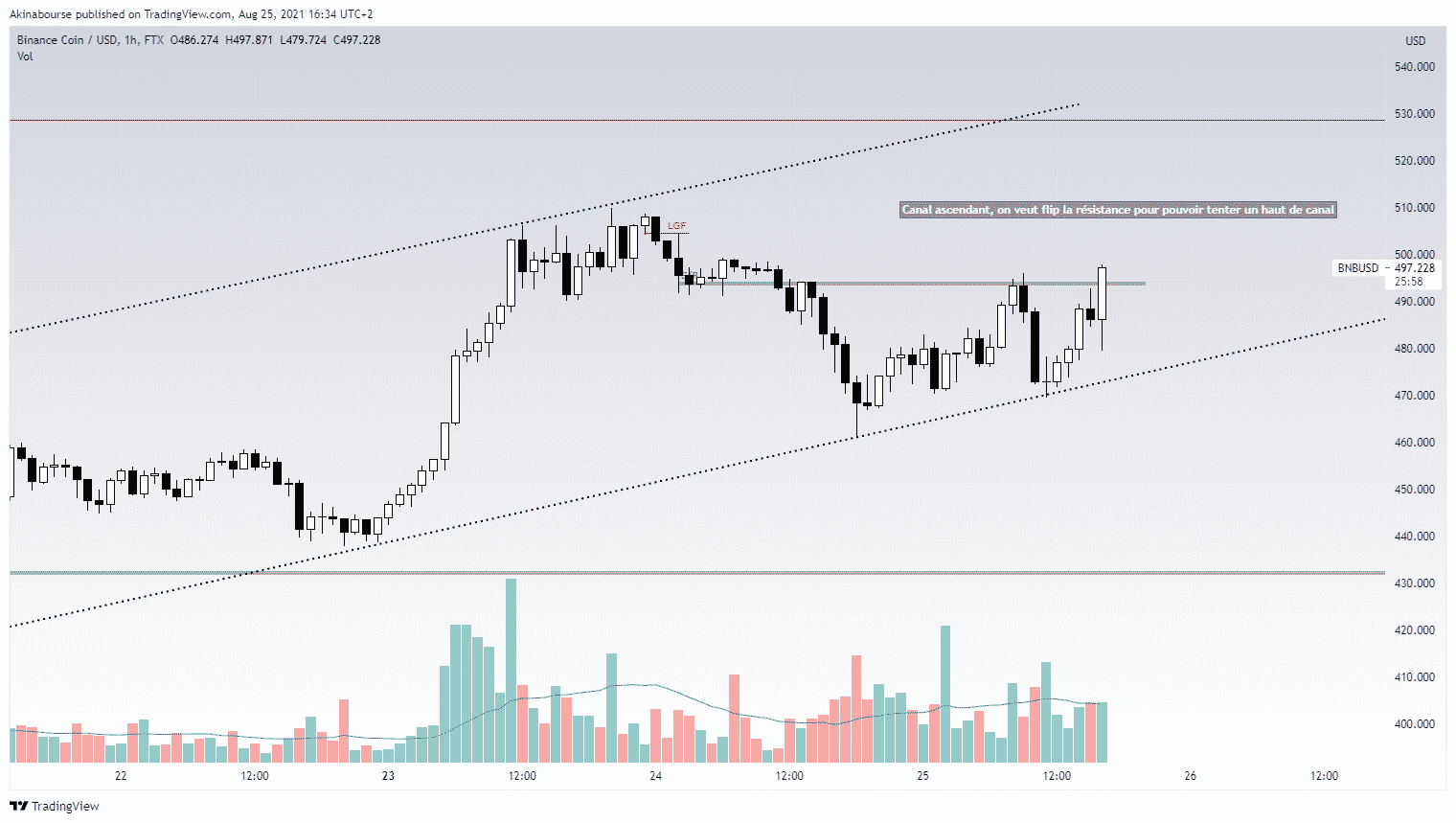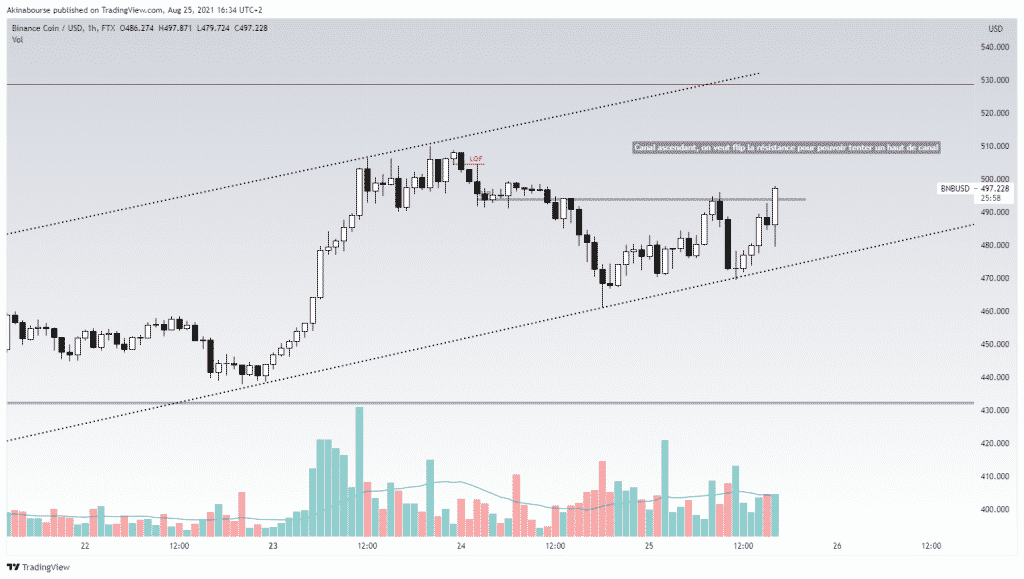 Furthermore, a pullback on this support (forming a W, also a typical bullish pattern) could be a great trading opportunity. As always, a stop loss is crucial to protect your money. Either way, Binance Coin has a lot of momentum and is fluctuating within a stable ascending channel pattern.
That's it for this 360 overview of BNB! Remember, never invest more than you can afford to lose and DYOR. Happy trading and see you on Wednesday for a new article!