Bitcoin (BTC) and Ethereum (ETH) price predictions for late 2021
Seems like Bitcoin is back in an uptrend after a 3-month correction following an ATH in May 2021. Ethereum is also finally back on its feet. But is it worth buying crypto at this point? Are the rates going to grow, or are we looking at another downtrend coming? Let's find out.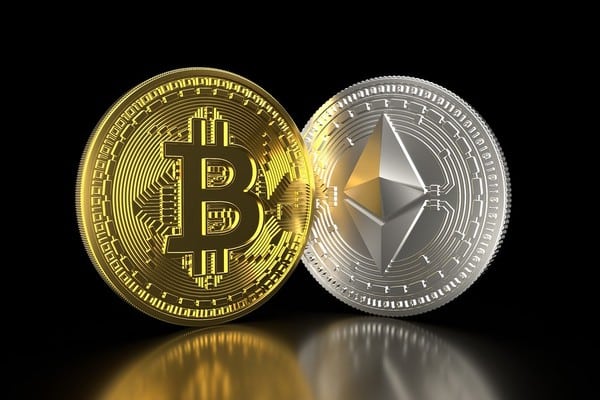 You can never have too many forecasts
Bloomberg sees early 2022 as a $100,000 point, whereas longforecast.com is less optimistic, their prediction being $59,115 by the end of the year. 
Finder expects the price to rise just over $66,000. It also predicts total BTC dominance by late 2050, adding that it will become the world's leading asset, leaving the American dollar behind. 
Bloomberg's Mike McGlown says it has plenty of headroom to regain its former heights. He also theorises that if BTC simply follows ETH, it's likely to catch up with its growth rate, eventually hitting the $100,000 mark. 
Tom Lee, Managing Partner and the Head of Research at Fundstrat Global Advisors, also supports the $100,000 forecast. He advises investors to follow a simple guideline: buy BTC whenever its current price is above the last 200 days' average. 
Reinis Tumovs, an independent finance expert from Latvia, is convinced that we'll see a 'Christmas rally', where BTC and ETH will be the world's flagship in terms of growth rates. The former, he says, may enter into the $70,000-80,000 range, whereas the latter may well breach the $5,000 plateau. 
PlanB insists that there is no way for Bitcoin but up, and in his view, BTC will reach a maximum of $450,000. The worst-case scenario, he says, will see it at $135,000 by the end of 2021.
Naturally, the predictions aren't exclusively about BTC's potential growth. Quite a few sources are contemplating the possibility of an upcoming drop.
Among them is Robert Kiyosaki, author of Rich Dad Poor Dad.
He's known to see BTC as "the world's biggest bubble". In his eyes, its growth will inevitably lead to a crash. On August 14th, he said he expects BTC to drop down to $24,000. From his words, a crash is the best time to get rich.
As for Ethereum, the opinions also split.
The Forbes expert group sees its price double and reach $4,600 by the end of the year. Daniel Polotsky, the founder of crypto ATM operator CoinFlip, states:" Ethereum's price largely follows bitcoin's halving cycles, although that relationship may begin to decouple as time goes on, and as Ethereum continues to develop use cases that bitcoin cannot achieve. Its price may grow at a faster rate than Bitcoin's."
Forrest Przybysz, the Senior Cryptocurrency Investment Analyst at Token Metrics, affirms that by the year's end, ETH will rise to $8,000, thanks to its switch to a Proof-of-Stake model, which, among other benefits, will allow it to avoid inflation. 
Finder's expert group, comprised of 42 leading crypto specialists and analysts, predicted that by late 2021 ETH is likely to reach $4,596. The group includes Konstantin Boyko-Romanovsky, founder and CEO of Allnodes. From his words, the price of ETH will be consistently close to the $5,000 mark, his reasoning also being that the switch to Proof-Of-Stake will play a key role in stabilising ETH's price. 
Ajay Shrestha from the University of Canada claims that by the end of 2021, ETH will cost $3,500, adding, "the success of Ethereum depends upon how well the ETH community proposes and accepts the scalability solutions."
"The ETH community seems to be the most active of all, and that surely aids in the continuous development further along the road," he further adds.
So, what are we to make of it?
Among the multitude of numbers and opinions, it's hard to tell which ones will turn out to be true. 2021 has been a rough year so far and will most likely prove a deciding one for both ETH and BTC. As we speak, investors and experts worldwide are keeping their fingers on the pulse for the latest updates. If you're wondering whether you should buy or not, the only universal guideline would be to do it with care.
As for which predictions will come true and which ones won't – you can always find out first on CoinTribune.