90,000 BTC accumulated by whales in the last 25 days
Recent market fluctuations, which have caused the price of Bitcoin (BTC) to fall from its April all-time high (over $64,000) to a value it had not flirted with since January ($30,000) have given whales a unique opportunity to accumulate some 90,000 bitcoin.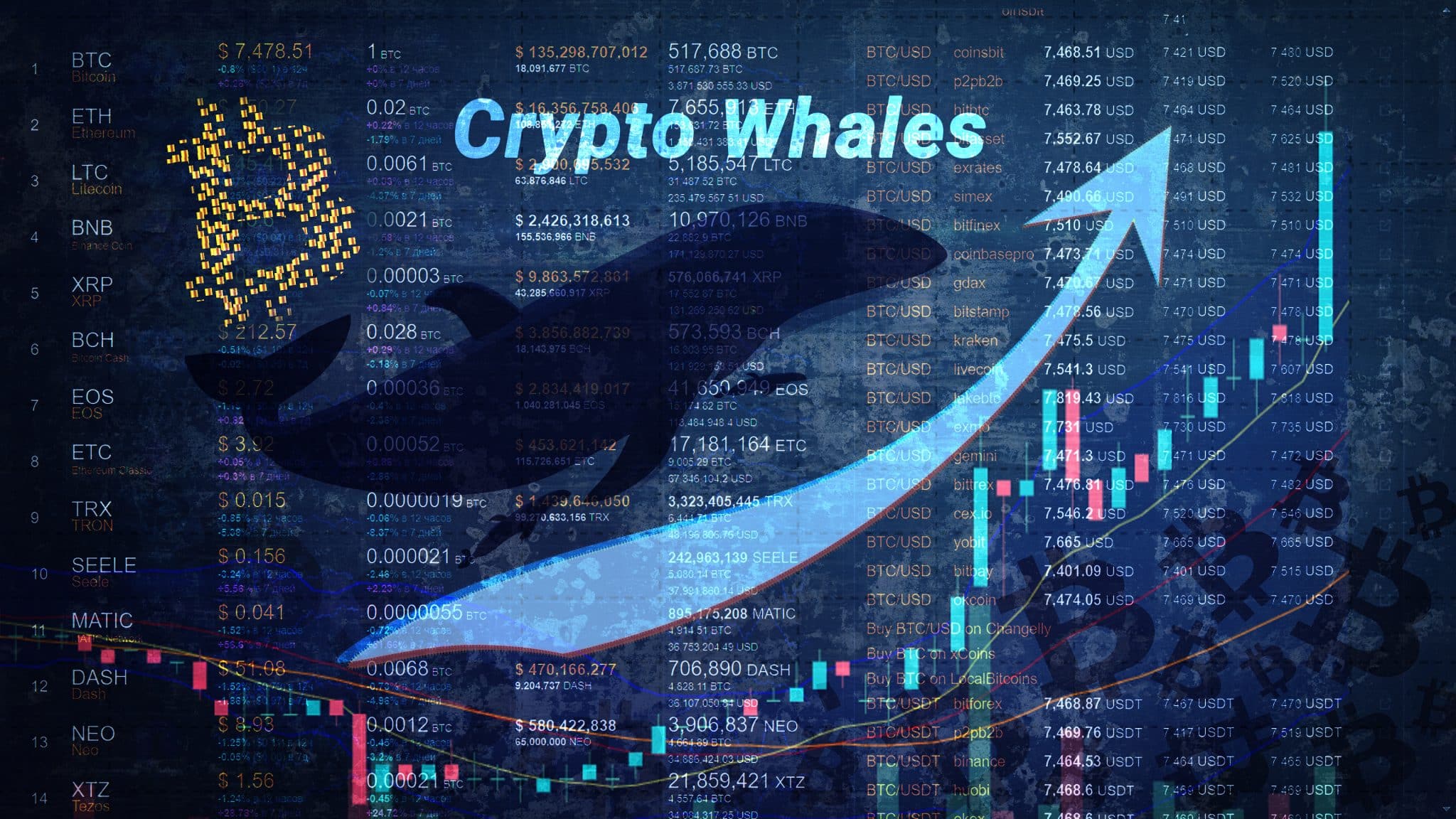 48.7% of the Bitcoin supply held by the largest wallets
The 'millionaire' whales, those with between 100 and 10,000 BTC in their wallet, now hold some 48.7% of the total supply of Bitcoin. Over the last 25 days they have had a real feeding frenzy. According to Santiment, which aggregates data on the world of cryptocurrencies, they have bought no less than 90,000 BTC since 25th April.This represents a record accumulation of $366.89 billion (~£264.15 billion)!
That's not all. Upstream, the miners seem to be in accumulation as well. As Glassnode reports on its Twitter account, they have held their BTC more in recent weeks. Glassnode published on June 16 that their sale had reached their lowest level in the last five months, with $1.7 million sold (~£1.22 million).
Small wallets are not to be outdone
The 'small wallets', i.e. those with less than 1 BTC are also not to be outdone. According to Glassnode, they have doubled in number since 2017. Admittedly, the April tremors led some of these addresses to offload their BTC, nevertheless, the HODLers remain strong, owning nearly 5% of the total supply of Bitcoin.
This accumulation phase is seen by some as good news for Bitcoin. The fact that whales have not jumped ship, instead doubling down, suggests that they continue to see Bitcoin as a store of value. It shows that they believe that the current price is only temporary, and should start to rise again. On the other hand, others argue that this information should be taken with a pinch of salt. Especially since the alert of the Whale Alert bot, which scans BTC transactions, which flashed on 11th June to show that a transfer of 5,000 BTC from an unknown wallet to another wallet had taken place.
Was this a sign that a whale was about to sell? On closer inspection, it turned out that these 5,000 BTC was in fact a transfer from Coinbase to Coinbase, as pointed out by Jolaffreux.