Amazon rumours send Bitcoin (BTC) surging to $40,000
BTC/USD tops $40,000 for the first time since 15th June. We still haven't overcome the infamous 200-day moving average, but the glass ceiling of $40,000 was broken for a moment. Not a day goes by without some hot news.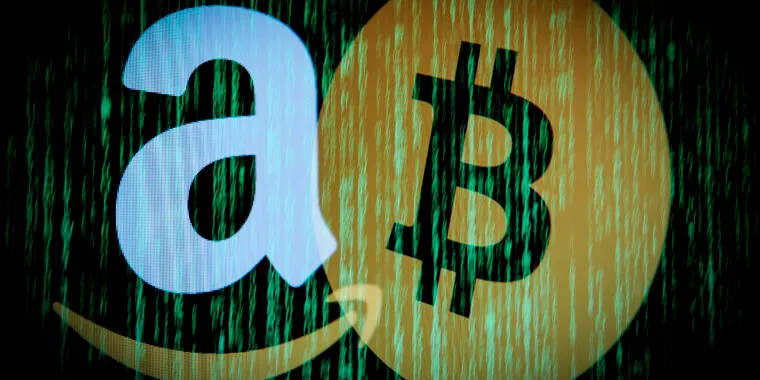 Twitter and Tesla CEOs, guardians of $30,000
Market sentiment has changed after last Wednesday's B Word conference. Elon Musk tried to get back in the game, but unsuccessfully. The hypocritical billionaire made a fool of himself once again by pretending not to understand the value of the Proof of Work system and Bitcoin's energy consumption.
Musk even revealed that he possesses Ethereum (ETH) and Dogecoin (DOGE). Not content with wanting to centralise BTC by challenging PoW, Elon continues to push his groupies towards shitcoins for his own benefit.
It should be noted, however, that SpaceX converted part of its capital into BTC with Musk posing as an advocate for private crypto wallets. He did this at just the right time given that the European Commission has recently launched an anti-money laundering campaign, which could include banning anonymous crypto wallets. Good luck.
Jack Dorsey, aka Jack the Censorship, is also full of praise. The founder of Twitter hopes that Bitcoin will "create world peace or help create world peace." This is far from wishful thinking though, since all US wars in the Middle East served the sole purpose of ensuring that oil is sold exclusively in dollars to give Washington immense power.
Dorsey's comments on Web 3.0 and open source software (particularly the new wallet developed by his company Square) received a warm welcome, as did his mission to defend "freedom of expression". Hope he himself won't forget about freedom of expression next time…
"I think this is a big part of our future. I think there is a lot of innovation above just currency to be had, especially as we think about decentralizing social media more and providing more economic incentive. I think it's hugely important to Twitter and Twitter's shareholders that we continue to look at this space and invest aggressively in it," he added. In other words, maybe we'll soon be able to sign up for Twitter with a simple anonymous Bitcoin address…
Amazon enters the game
Amazon has recently listed a job opening for a digital currency and blockchain product lead. Its spokesperson has stated: "We believe the future will be built on new technologies that enable modern, fast and inexpensive payments, and hope to bring that future to Amazon customers as soon as possible."
Is Amazon referring to Bitcoin payments through Lightning Network here? In any case, this is what City A.M. suggests. The newspaper revealed that multinational plans to accept Bitcoin will be implemented "by the end of the year". This information was however denied by Amazon, bringing BTC/USD below the $40,000 mark:
"Notwithstanding our interest in the space, the speculation that has ensued around our specific plans for cryptocurrencies is not true."
The City A.M. source says, however, "this isn't just going through the motions to set up cryptocurrency payment solutions at some point in the future – this is a full-on, well-discussed, integral part of the future mechanism of how Amazon will work. It begins with Bitcoin – this is the key first stage of this crypto project, and the directive came from the very top… Jeff Bezos himself."
According to this source, Amazon is also preparing to welcome CBDCs, which are a prologue to the end of cash as well as an alternative solution to universal bankruptcy of private banks. This is bound to happen because of the dire need to reduce CO2 emissions.
Signs don't lie
Among more trivial news, JP Morgan now allows its wealthy clients to invest in Bitcoin. Just four years after its CEO, Jamie Dimon, called BTC a 'scam'. Nice.
Announcements from Paraguay have also contributed to the rise. The country made an appeal to Bitcoin miners, promising them all the renewable energy they want from its two hydroelectric dams.
The positive market sentiment of recent days may also be put down to a survey conducted by Goldman Sachs. The bank reported that 15% of respondents in a recent survey have already invested in cryptocurrencies. Another 45% would be interested in diving into the space as a hedge for "higher inflation, prolonged low rates, and other macroeconomic developments following a year of unprecedented global monetary and fiscal stimulus." Another poll carried out by Gallup suggests that 13% of investors younger than 50 own it, versus 3% of older investors.
In Thailand, telecom operator Jasmine plans to connect 50,000 mining rigs before the next halving to get 5% of the hash rate.
Finally, it's also likely that the introduction of the health pass in France will encourage more and more people to take interest in Bitcoin and the freedom it provides. We are slowly falling into a not-yet-called-out dictatorship with the health pass that is nothing more than a stirrup to the Chinese social credit system adoption as well as the end of cash.
How long will it take for this health pass to be linked to CBDCs? How long will it take bankers to freeze our payments and set negative rates? The bets are off.
Let's finish up with a good tip for traders who waste a little too much time on charts: if you had invested the same amount of money every month last year, you would have gained over 70% by now. We remain bullish, and the strong rebound on the $30,000 has proven that we have very solid support here.