Bitcoin (BTC) declines below $47,000
Well, people, we certainly didn't have to wait long for the outcome. The symbolic $50,000 resistance remained stoic, so bears continued to drag Bitcoin below $47,000.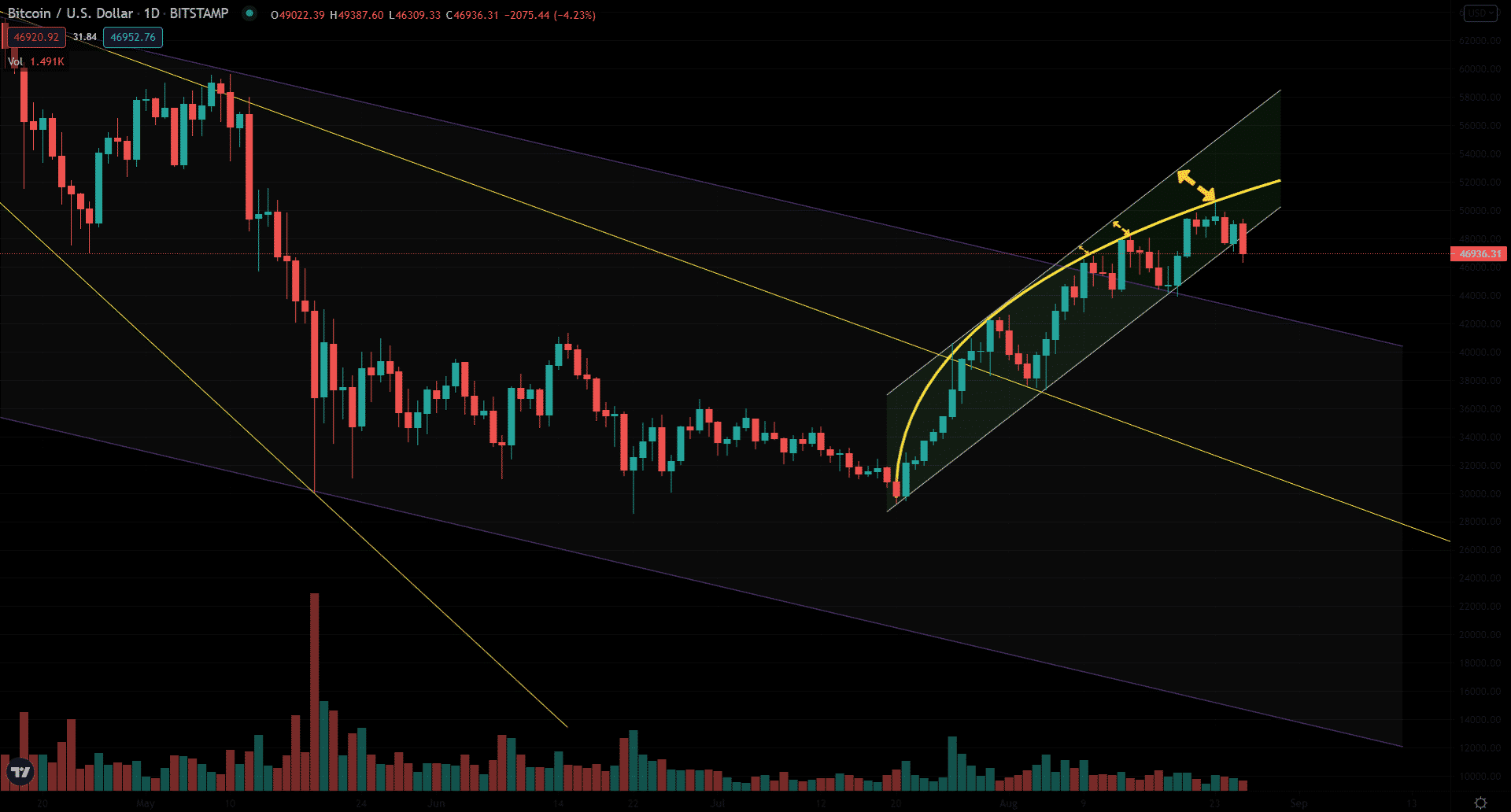 Let's face it, it wasn't some kind of exceptional phenomenon. Market's veterans have seen harder times caused by way more serious corrections. However, today's events are a sign of BTC declining further down the descending channel until it meets the $32,000-$35,000 support level, unless some BTC maxis will pump up the market again.
MicroStrategy unfortunately didn't manage to help the situation.
Altcoin traders have suffered from the hit too. The majority is losing in volume and only some are shooting up against all odds.
The chart indicates a new pattern of local highs moving in the white trading range. Every new local high touched the bottom of the channel, showing low interest among buyers. It shouldn't come as a surprise that the straight advance line inevitably led to Bitcoin's decline.
If new highs don't surge above previous ones, we will see new sell-offs and BTC will continue to fall.