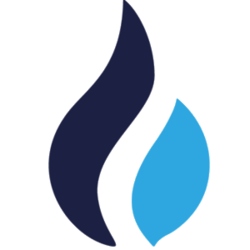 Huobi Token price
HT
Offer available
153,357,694.254 HT
Total supply
500,000,000 HT
Capitalization
$679,264,652.97
HUOBI TOKEN: A BRIEF SUMMARY
Huobi Token (HT) is the native token of the Huobi Exchange. It can be used to pay the monthly fees of the site's VIP status (which unlocks discounts on transaction fees), to vote on decisions concerning the future of Huobi, for privileged access to special events organised by the exchange, or for speculative upside through seasonal buyback and burns.
WHAT IS HUOBI TOKEN (HT)?
The Huobi Token (HT) is the native cryptocurrency of Huobi, a cryptocurrency exchange founded in China in 2013. Its holders can use it to halve the cost of their trading fees. With Huobi Tokens, the user obtains the right to vote on modifying certain aspects of the platform and can access special events organised by Huobi.
Huobi is now based in the Seychelles after it left China in 2017, due to the Chinese government changing its stance on cryptocurrencies. However, it has not stopped Huobi's founder, Leon Li, from opening offices around the world from South Korea to the USA. In 2018 it listed on the Hong Kong Stock Exchange.
Huobi is one of the biggest cryptocurrency exchanges in the world, and traded over $2.3 trillion worth of cryptocurrency in 2020. 
What is Huobi Token (HT) for?
Huobi Token (HT) is mainly used to earn benefits on the Huobi exchange and other Huobi services. It is based on the Ethereum blockchain and has a limited supply of 500 million.
Of the 500 million, 300 million was given away as part of their "points card" giveaway. Another 100 million is reserved for team incentives over a four-year period (25 million is released per year). The final 100 million is reserved for user rewards and the operation of the platform.
The benefits which users can receive from holding HT are discounts on trading fees, referral bonuses and rebates, special OTC services and sub-token rewards.
Huobi Token (HT) is also used as a means of corporate payment to community service providers, incubators, crypto digital media partners and the top mining pools.
It is also important to note that 20% of Huobi Global's revenue will be used to burn HT tokens. This is a commonly used tactic in order to increase the price of a token.
How to buy HT?
HT as you can imagine is mainly available to buy on Huobi! That being said it can be bought on some platforms too like the decentralised exchange (DEX) Mdex and the exchange BitMax. Unfortunately, due to Huobi being a competitor of other global exchanges, the likes of Coinbase, Kraken, Crypto.com and Binance, do not let you purchase HT on their platforms. That being said there are some very useful guides on buying cryptocurrency in general in our Ultimate Guide To Buying section. 
If you do fancy earning some free cryptocurrency to convert into HT, why not use the code TCT50 when signing up to Crypto.com to get a free card and $25. Alternatively get a reduction in your trading fees on Binance.
What's our opinion on Huobi Token (HT)?
Depending on which cryptocurrency exchange you like you using it is always a good idea to buy the appropriate native token. In the case of Huobi it is obviously Huobi Token (HT) but you should also consider the wide range of other exchange tokens such as BNB for Binance, CRO for Crypto.com, CHSB for Swissborg or even KCS for KuCoin.
All of these coins will give you loads of benefits if you are regular user of these platforms. However, it is probably wise that you do not spread yourself too thin, as you may not be able to fully benefit what's on offer!