Meet Val1, one of the 100 artists selected to launch NFTs on the Binance NFT marketplace
Thu 24 Jun 2021 ▪ 7h00 ▪
5
min read — by
As you may know, Binance launches its NFT marketplace today, and to mark the occasion, 100 artists have been chosen to help the site hit the ground running. Today, you will learn more about one of them! Just a reminder, Binance is the largest cryptocurrency exchange. The launch of its NFT marketplace will definitely have an impact on the global market.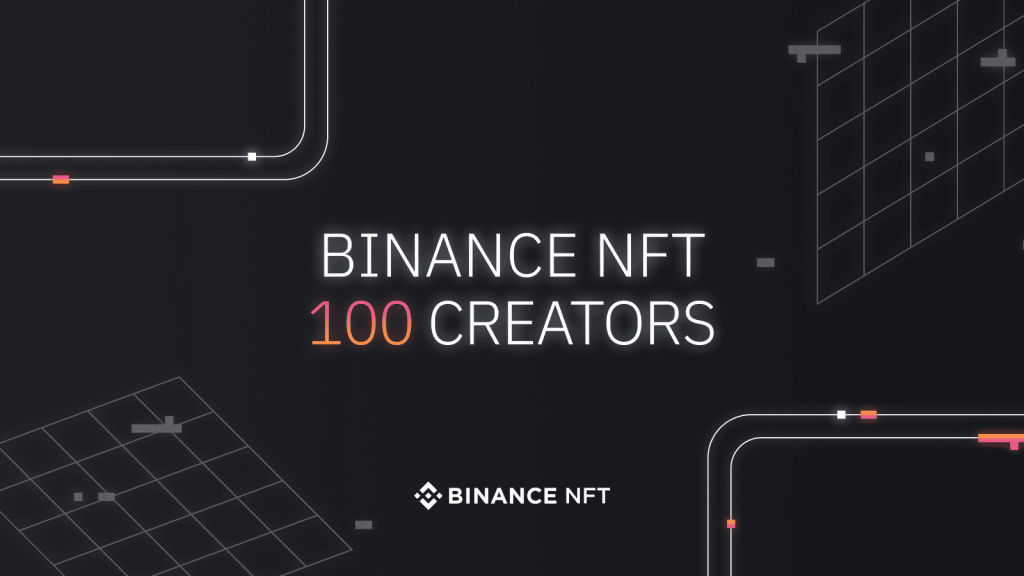 Can you introduce yourself?
Hello, my name is Val1, since I was young I have always had fun creating visual things with my computer. Over the years, this has taken different forms, and today it mainly involves the creation of 3D artworks and video games
What's your background?
When I was 19, I started People Of, a YouTube channel that quickly reached 100,000 subscribers. As a result, I was able to earn my first money on the internet and drop out. I then moved to Paris where I had the chance to work on VFX for rap video clips as well as making album covers. I have also experimented a lot with Augmented Reality, especially doing filters on Instagram.
How did you get involved in NFTs?
Technology has always been a big part of my creative process. I like the idea that my technological explorations shape my artistic work. So I naturally started to take an interest in the blockchain and particularly in the possibility of minting my 3D works as NFTs as soon as I had the opportunity.
How did Binance contact you?
A few weeks ago, I received a slightly strange message on Instagram from someone telling me that he worked for Binance and that they had a project that would interest me. I first thought it was fake, but after going backwards and forwards a bit, it turned out it was for real. He was one of the people in charge of the Binance NFT Marketplace launch. We spoke on the phone and he told me that he had been following me and my projects for years and that he would be delighted to have me on the list of the 100 Selected Artists by Binance. Wild.
What are the NFTs that will be released?
I will mint two NFTs on the Binance NFT Marketplace:
3D artwork: 3D renders of around 15-20 seconds that I can't wait to show to the Binance community 
The gigantic sci-fi environment you see in my 3D Artwork. You will be able to embody the character of the NFT and explore the 3D world as much as you want. Exactly like a video game.
You can see the first NFT launch on Binance marketplace by val1 here.
How did you get this idea?
It came from two different things:
I work a lot with 3D for many years now, and there are still problems that aren't completely solved yet. One of them is the render time. Let me explain: to take an image from 3D to 2D you have to render it (go from a 3D environment to a 'flat' 2D image), and this render can take a loooong time, mainly because of the lighting calculation. There are obviously solutions available, like renting render farms (a lot of computers working hard to render your images), but they are more of a patch than a real solution for me. Now, I'm mainly working with an engine that allows 3D rendering in real time, and I truly believe that it will become progressively an industry standard in the future.
The second reason is that I want to push the boundaries of NFTs. With an NFT, that merges a 3D artwork with a gaming experience, I like to think that I can bring more value to the future owner and let them have a more enjoyable time with my creation. 
Do you have a project other than the NFTs you are working on? 
I am developing a video game called BEEF, which is a kind of Tekken/Street Fighter game but with rappers. I am making the 3D models as well as programming it. It's a lot of work, but I think it's worth it. I can't wait to see people playing it. 
Where can we find you?
You can find me on Instagram, Youtube and on Tik Tok with the username @val1.
Recevez un condensé de l'actualité dans le monde des cryptomonnaies en vous abonnant à notre nouveau service de newsletter quotidienne et hebdomadaire pour ne rien manquer de l'essentiel Cointribune !
Musicien dans l'âme, la découverte de la blockchain résonna telle une mélodie en moi. Je cherche aujourd'hui à diffuser au plus grand nombre cette merveilleuse technologie qui façonnera le monde de demain à bien des niveaux. Si vous avez des remarques ou des questions n'hésitez pas à me contacter sur mon Linkedin !
DISCLAIMER
The views, thoughts, and opinions expressed in this article belong solely to the author, and should not be taken as investment advice. Do your own research before taking any investment decisions.