Ethereum 2.0: What does the future hold for miners?
Thu 08 Jul 2021 ▪ 10h50 ▪
8
min read — by
Ethereum (ETH) is to switch its consensus mechanism, thus completely altering the way it works. Originally built on proof-of-work, the cryptocurrency will transition to a proof-of-stake system. How will this affect ETH miners in the future?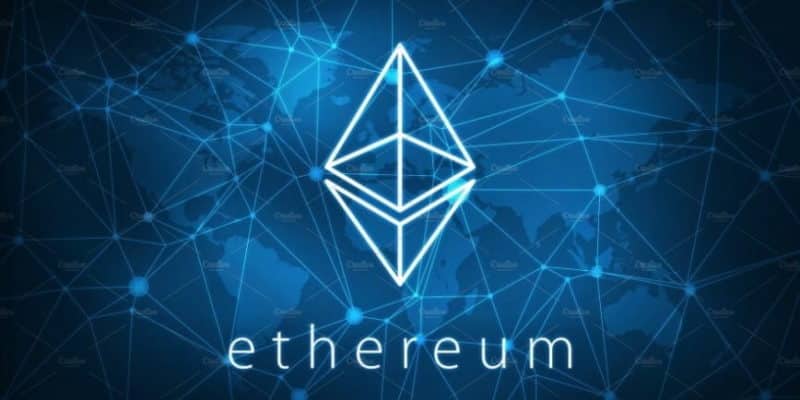 A shift in consensus mechanism
Much like Bitcoin (BTC), Ethereum needs a large number of calculations to create and move coins through the blockchain. This process is called "mining". It brings together thousands of enthusiasts and professionals around the world, allowing their processing power to validate transactions and receive newly generated coins as a reward.
And now, Ethereum 2.0 is on the horizon. This update will alter the way the network operates and how new ETH is generated. Ethereum mining as we know it will become obsolete, freeing up thousands of graphics cards!
What does the future hold for ETH miners?
Ethereum history
Satoshi Nakamoto's proposal in 2008 appeared revolutionary. His idea was to create a decentralized peer-to-peer network with no third-party intervention, operating on cryptographic concepts: and so, the proof of work system was born.
Seven years later, the Ethereum blockchain, using the same consensus algorithm, was launched. Vitalik Buterin and his colleagues have developed a network that allows multiple computers to validate transactions and check the status of the database at any time.
Speaking of proof of work, the algorithm behind the current iteration of the ETH network, is making thousands of graphics cards work together to mint new blocks, which requires a considerable amount of time and energy. This is an important issue in the eyes of environmentalists, and billionaire manipulators (looking at you, Elon Musk).
Proof of stake
In the interest of global reception and respect for the environment, Ethereum developers have been working on implementing another consensus algorithm: proof of stake.
This algorithm functions on a staking and validating principle while consuming less electricity. It requires users to stake their ETH to become a validator in the network. If the blockchain discovers that a validator is about to corrupt one of its parts or confirm questionable blocks, their tokens will be confiscated. One can say the proof of stake concept "punishes" dishonest users. With the proof of stake, the blockchain returns to the fundamentals that traditional economic models have dimmed out: it pays to trust each other!
While this milestone is scheduled to arrive in the next few months, miners are already rumbling. At the moment, they are massively invested in the current consensus, which appears to be more profitable. Over the past six months, the network went through periods of terrible congestion, resulting in astronomical fees, which miners were happy to collect. However, as you might guess, with the change of consensus, mining will no longer be necessary for the network to properly operate.
So, where do miners go?
The day after
A YouTuber and cryptominer Michael Carter has made 10 different predictions for the future of Ethereum mining. In his predictions that take into account various price and volume scenarios, Carter comes to the conclusion that change will be inevitable, but if another proof of work blockchain emerges as more profitable for miners, it will be necessary to migrate at some point.
At the same time, the YouTuber warns not to rush. The update hasn't been released yet and the fees racked up over the recent months may allow patient miners to consolidate long-term goals.
In a conversation with Decrypt, Carter expressed his belief that miners currently have two profitable alternatives: Ethereum Classic (ETC) and Ravencoin (RVN). According to him, these two networks, with respective market caps of $6.5 billion and $1.1 billion, seem to be potential competitors, even if less known.
The trap to avoid
We are speaking about a disruptive change to the way the Ethereum 2.0 network functions. However, this transition will not happen overnight. Multiple hard forks, protocol modifications, are planned in the coming months. Among these updates, it seems to be important to mention the London hard fork that will occur in August2021.
This upgrade might be a bit overdue, but is still highly anticipated by network users. It aims to reduce network fees, inevitably impacting miners' rewards. To do this, the London hard fork will introduce Ethereum Improvement Proposal (EIP) 1559. This EIP will allow the network to automatically determine the amount of transaction fees collected by users to burn them!
Far from being real arsonists, Vitalik and his team intend to make Ethereum a deflationary asset, which increases in value over time (unlike fiat currencies such as the dollar). As a reminder, this token burning mechanism implies sending them to ETH addresses that no one has can access.
Clock's ticking
The introduction of EIP 1559 therefore sets a countdown going, which determines when miners could abandon ETH in favour of other blockchains. One thing will need to be balanced out: as a major part of miners leaves Ethereum network after the EIP, those who remain faithful to the protocol will profit much more (thanks to a lower hash-rate).
The biggest mining pools such as SparkPool and F2Pool have been preparing for this change for several months and are closely following its development. Interesting fact: F2Pool has spoken in favour of EIP 1559. In fact, the mining pool took the bet that Ethereum price would increase faster after the update than its mining-related earnings would have paid off.
Other alternatives
To conclude, Ethereum miners will have to pivot. Even if they don't switch to mining other cryptos, they have a few options to choose from.
At first, we might see mining equipment getting resold on the second hand market. The explosion of mining has resulted in a worldwide shortage of graphics cards. However, if everyone decides to resell, the supply might become greater that the demand.
Another option for miners is to begin subletting their processing power. This is very much needed during the pandemic to help research centres all over the world. The fact that algorithms for modelling the arrangement and evolution of molecules require a great deal of resources is often overlooked. However, IBM has set up a service where anyone can lend their computing power to help research labs. We can also imagine other ways to use this computational capacity. For example, we might see similar initiatives working to model large urban networks in an effort to diminish the cities impact on the environment (sewage, waste, pollution, soil degradation, etc.).
In the end, miners will decide! From my perspective, I think a major part of them will choose other proof of work blockchains, as mentioned above. Some miners on Twitter feel that it has gone beyond mere financial interest, and the technology itself has become the real attraction!
Recevez un condensé de l'actualité dans le monde des cryptomonnaies en vous abonnant à notre nouveau service de newsletter quotidienne et hebdomadaire pour ne rien manquer de l'essentiel Cointribune !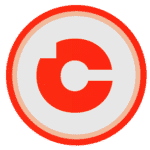 Passionné d'innovation et de projets disruptifs, les technologies Blockchain ont rapidement attiré mon attention ! Je prends plaisir à évoluer dans cet écosystème bouillonnant et à en découvrir toutes ses facettes ! Pourquoi ne pas partager cela avec vous ?
DISCLAIMER
The views, thoughts, and opinions expressed in this article belong solely to the author, and should not be taken as investment advice. Do your own research before taking any investment decisions.