Exclusive: Video Interview with Barthelemy Rouer, CEO of WPO!
Tue 26 Jan 2021 ▪ 23h44 ▪
6
min read — by
WPO, if you're an avid reader of TheCoinTribune or if you follow ICOs, these three little letters already mean something to you.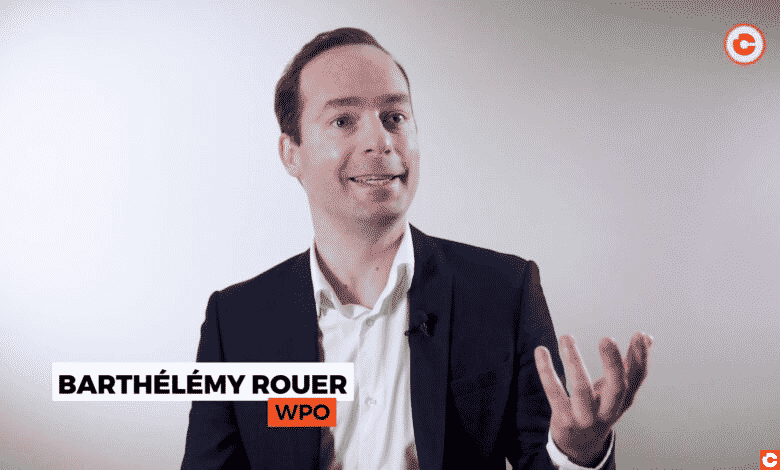 We already have two articles on this ambitious project, which understands that we cannot put an end to our modern and energy-intensive activities, no matter the utopian vision. Cutting out all energy-consuming activities is not a viable solution – but the energy transition is. And yes, contrary to what some people think, the blockchain and energy transition are not diametrically opposed, and that's what WPO will show us.
We live in a world in constant change and at TheCoinTribune, we too have to follow the movement. Dear readers (or should I say dear viewers this time), today is a special day. We are privileged to welcome Barthelemy Rouer, CEO and co-founder of WPO for an exclusive video interview!
WPO, full steam ahead!
Wind Prospect Operations, or WPO, is a group of 70 experts over 20 locations in Europe. Founded in 1995, WPO quickly realised that the energy transition would be the most important part of the coming century. 23 years later and with 600 solar and wind farms installed, the group is embarking on a blockchain adventure. In 2020, they are back with an ICO, having secured the necessary permission from the French financial authority, to provide a solution to the looming energy crisis.
We were able to sit down with Barthelemy Rouer on this subject. That is what came out of it.
WPO in three words?
1. Clear
2. Transparent
3. Complete
These three simple words define the team's vision.
Clear, because the ambitions and ecosystem of the project are perfectly defined. The team knows where it is going, how to get there, and in following this vision, GoCert certificates were developed in 2018 to meet a variety of needs. Today, they use four different types of GoCert certificates:
To use a service using GreenTokens
To buy or sell energy
To certify the origin of energy and its impact on the environment
To automate and provide energy services (wind farms)
Transparent, because it is of course one of the flagship concepts of the blockchain that will bring a better understanding of the origin of energy. WPO relies on the fact that if we know the origin of what we consume, even at the energy level, we will make the necessary changes.
Complete, because no element has been left to chance. The GreenToken (GTK) is not just for show, but a real utility token, a true spearhead of the ecosystem. The GTK first allows the first GoCert to access accurate and environmentally friendly services. It also allows any company wishing to go clean to keep an immutable record of its participation in the energy transition. In addition, as a token, the GTK is also beneficial to investors. Luckily or otherwise, the energy transition is a particularly juicy sector of the future.
Nevertheless, if you say 'complete', you mean you have done a 360-degree tour of the project. Regarding WPO, I feel a little scepticism on their use of the blockchain. How can a 'wasteful' technology such as the Blockchain be beneficial to the energy transition? This is a legitimate question and WPO has of course looked into it. Rest assured, the team is not hiding anything under the carpet and is well aware that its blockchain will consume energy. However, this is not a real problem. Why? Well, because unlike other alternatives, it will be easy here to see consumption in real time, and to think about how to reduce it. Blockchain, as a new technology, is still ironing out the creases and WPO is well aware of them.
While their project is based on proof of work, the famous energy-intensive protocol of the Bitcoin blockchain, the transition to proof of stake is already being discussed. What could be more fitting for a transition project than to transition itself?
An ICO in 2020? For an energy transition project? Why?
With nearly 80 employees and 120 customers, WPO does not fit into the usual companies looking towards this method of financing. An ICO is in itself an offer to the public, and this is the vision of WPO. With a global problem such as the energy crisis, everyone must be able to chip in and act. Remember the four GoCert certificates mentioned above? Their number is not capped, the community can, thanks to the infrastructure of WPO, set up new ones as they please. Gone are the days of B2B, when big groups did the thinking for us about our future. Hello to the age of B2C, which allows, thanks to the decentralised nature of the blockchain, to unlock global initiatives.
"On your own, you go fast, together we go further."
–African proverb
This is where you come in, dear viewers, you too can bring your contribution to this project. You too can help build a better world, knowing through transparency exactly what is going on. You can make a difference.
But maybe you want to first learn more about the project? I get you, as I had the same reaction. Between us, who's best placed for you to talk about WPO than Barthelemy Rouer, its CEO? No one, we agree! So, without further ado, here is the interview:
Recevez un condensé de l'actualité dans le monde des cryptomonnaies en vous abonnant à notre nouveau service de newsletter quotidienne et hebdomadaire pour ne rien manquer de l'essentiel Cointribune !
Président et Cofondateur de MinedHack et fervent défenseur de la Blockchain depuis 2017, je suis conscient que sans explications et vision de l'industrie son adoption n'aura jamais lieu. J'ose espérer en tant que Reporter et Rédacteur de CoinTribune aider à cette mission.
DISCLAIMER
The views, thoughts, and opinions expressed in this article belong solely to the author, and should not be taken as investment advice. Do your own research before taking any investment decisions.