Exorde, the latest addition to the fact-checking world
Getting informed
▪
We have come a long way from the 2010s when Facebook, of the Meta group, was leading the way in social networking. There is now a plethora of social media. So much so that in China, for example, it is not the platform created by Mark Zuckerberg that is dominant, but rather Weibo. Similarly, vk.com is the leader in Russia. As a result, it seems less relevant nowadays to analyze information from the point of view of a single platform. That's where Exorde comes into play – allowing you to get a complete picture of the information on all platforms, regardless of the country or language. Let's have a look at what this new leader in data checking has to offer.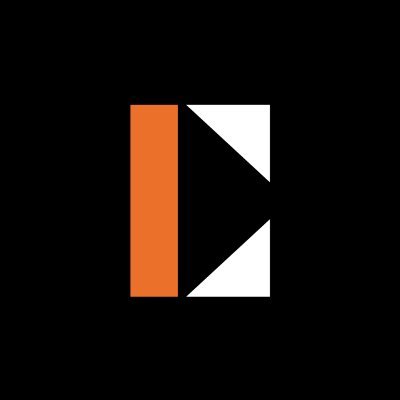 Once upon a time, Exorde
Information has always been key to the power of a society. Even more so in the age of social media. Consider their influence during the American elections for example.
The scandal surrounding the elections made the world realize the extent to which fake news spreads on the Internet.
With a simple click, information travels around the world, and even real facts are distorted to the detriment of objectivity.
Several platforms such as Facebook or Twitter are trying to contain the problem, but they remain limited by the scope of their networks. Moreover, they have difficulties finding the primary sources and even then the objectivity of the information comes into question.
Based on this observation, Exorde offers a transversal solution that combines blockchain and decentralization technology in order to define new standards for metadata processing. This initiative from Exorde Labs is backed by a team with proven expertise.
Decentralization for more transparency
Exorde is a decentralized, community-driven protocol that extracts people's sentiments on various topics across the web in real time, regardless of language or location. 
Unlike its other competitors such as Bloomberg, Lunar Crush or IntoTheBlock that rely on centralized systems, Exorde has chosen to make decentralization its key strength. 
A global solution for a global problem 
No matter the country, the language, the social network, Exorde opens up the collection and processing of data for optimal fact-checking. No more fake news of any kind that parasites information on a global scale. 
Tracking, processing and archiving are the three main components on which Exorde bases its operation. As a result, a wide range of use cases are applicable, from market forecasts to e-reputation and web trend analysis. 
Market forecasts
The model used by Exorde has already proven its effectiveness. It has been able to achieve accuracy results ranging from 62.48% to 89.6%. The platform's Proof-of-Concept application also tracks the number of bitcoins (BTC) in real time and even predicts the price of Bitcoin. 
Cyber-reputation or e-reputation 
A good reputation is very difficult to acquire and can be lost in the blink of an eye. As a result, the behaviors of Internet users have become a gold mine.
Exorde uses the same technology as its index to analyze real-time global public sentiment towards brands, personalities and current events.
This process generates a reputation score from the large amount of metadata collected. It is a global survey that is as relevant to companies as it is to governments, allowing them to anticipate their products or communications.
Web trend analysis
Exorde strives for greater information accessibility across language and geographical limits. It is a new way to explore the Web in an ecosystem where censorship is not an issue. In addition, past trends are archived in order to preserve the transparency of the protocol. 
The community at the heart of the Exorde ecosystem
Decentralization is the best way to reflect reality, and therefore neutrality. In concrete terms, an individual cannot be neutral in the face of information. However, a group of individuals taken at random reaching the same result demonstrate the absence of bias. 
Exorde did not try to adapt Web3 to its model, but rather to create a solution that stems from it. The blockchain brings transparency to the protocol and ensures that it remains unfalsifiable, which is beneficial when the information is related to controversial topics. 
The decentralized community is the cornerstone of the protocol. To do so, it relies currently on 70,000 contributors from all over the world. These contributors are the ones who make the data collection and analysis module operational. 
The EXD token 
EXD is the native Exorde token that rewards contributors for each task they complete. It is an Ethereum ERC-20 token. 200,000,000 EXD is the amount of tokens that allows the protocol to function. The token thus ensures three functions: 
Gas for the protocol, clients put rewards for certain subjects in EXD tokens to incentivize data collection and processing;
Rewards for protocol participants based on quality, quantity of data processed and responsiveness;
Staking or locking of tokens by contributors to register and work within the protocol.
By rewarding users in this manner, Exorde ensures complete anonymity, which is often necessary in countries where information sharing is controlled. The
The four pillars of Exorde
The protocol is based on four pillars, all of which are equally essential in order to operate: 
Ethereum as the layer 1 network, the blockchain that supports Exorde's tokenomic and governance;
SKALE as the layer 2 network, where users and contributors will connect;
IPFS and Filecoin as the decentralized storage network. Filecoin handles distribution and relies on IPFS, an immutable and censorship-resistant storage network;
NLP, the AI (Artificial Intelligence) branch, is used to recognize entities in text, extract sentences and facts, and correlate them with each other.
The best is yet to come
Exorde has reached the major milestones of its roadmap. These include raising $2.5 million in funding and launching its Testnet.
The protocol is now in its final phase. To this end, two major events are still on the Exorde roadmap. In particular: 
The mainnet is scheduled to be launched in the second quarter of this year on the DEX (Decentralized Exchange) and CEX (Centralized Exchange) platforms.
To conclude
Exorde is already positioning itself in the world of tomorrow. It is at the forefront of metadata processing in Web3, where individuals are taking back control of information. Because this control is too often left to decentralized organizations such as GAFA, the consequences are global. As a result, fake news has taken possession of our spaces. Exorde comes at the right time and brings us the transparency and objectivity we need. The initiative is still in its early stages, but you can already read about the process and take part in it by becoming a contributor.
Recevez un condensé de l'actualité dans le monde des cryptomonnaies en vous abonnant à notre nouveau service de newsletter quotidienne et hebdomadaire pour ne rien manquer de l'essentiel Cointribune !
Disclaimer:
The contents and products mentioned on this page are in no way endorsed by Cointribune and should not be construed as its responsibility.
Cointribune strives to provide readers with all relevant information available, but cannot guarantee its accuracy or completeness. Readers are urged to make their own inquiries before taking any action with respect to the company, and to assume full responsibility for their decisions. This article does not constitute investment advice or an offer or invitation to purchase any products or services.
Investing in digital financial assets involves risks.