GameFi: Ready player one! Axie Infinity
Tue 05 Oct 2021 ▪ 20h53 ▪
9
min read — by
Hi everyone! This is the first issue of the series GameFi: Ready player one!, in which we want to initiate you into the mysteries of the play-to earn concept and show you how you can earn digital assets playing games. The first blockchain game we want to tell you about is the famous Axie Infinity. Let's head forward! Towards the metaverse!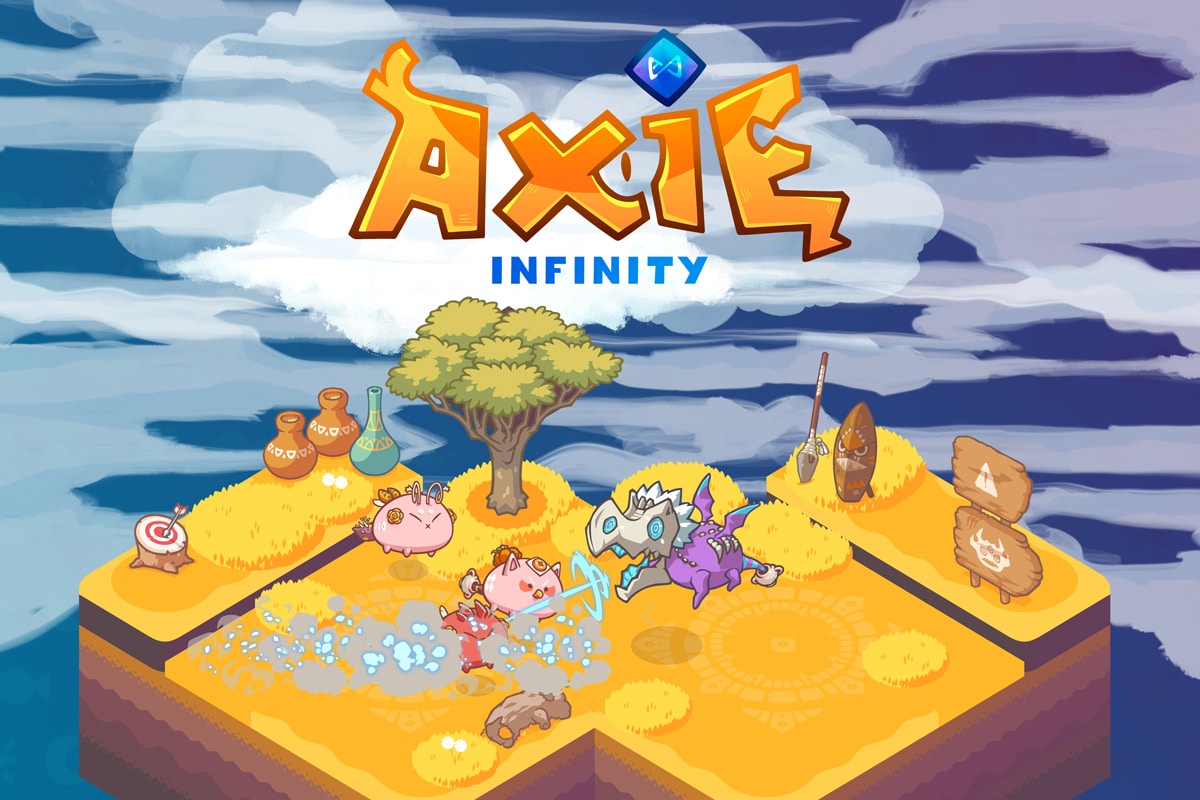 The phenomenal success of Axie Infinity
Axie Infinity has become the first game in our series since it is Axie Infinity that spurred NFT-based games to grow into a separate sector in the cryptocurrency market. Axie Infinity has become the main representative of the new industry and, at the same time, the most profitable app in crypto, which brought its creators more than $343 million (~£254 million), as can be seen in the graph below. About a million active users play Axie Infinity every day, and many of them make good money on it. That is why Axie Infinity is so popular in developing countries where game earnings often become the main source of income. A particularly striking example of the demand for GameFi and the play-to-earn concept can be seen in the quarantine-time Philippines, where residents could not work and turned to new ways of earning, such as Axie Infinity. A group of enthusiasts even shot a documentary "PLAY-TO-EARN" about it, which became popular in May 2021.
The creators of Axie Infinity
Sky Mavis developed this game in March 2018. Even then, the main objective of this company was to popularise blockchain-based games. Now, the creators of Axie Infinity continue to support their creation and are also working on several new projects. You can get acquainted with them on their official website or their Twitter.
How to start playing?
To start playing Axie Infinity, you need to have a virtual wallet, for example, MetaMask. If you don't have one, you can create it for free and then use it on your phone or computer.
Next, you need to create a game account. To do this, you need to visit the Axie Infinity marketplace and find the "login" button. When you click on it, the account login menu will appear. If you have already created your MetaMask wallet, then you can immediately use it to log in. To do it, you just need to select the corresponding registration option and then confirm it.
Once you've done everything, you will return to the profile section of the marketplace, where you will choose your nickname. After you've selected your name in this game, you need to find the "Set up email & password" button located approximately in the middle of the screen. 
Set up your email address and password and type in the confirmation code, which will be sent to your email. Now you've created your account!
Yet, it is not enough to start playing. To interact with the game marketplace, you need to create a Ronin wallet. To do this, in the Wallets section, find a blue bar "Activate Ronin Wallet". To get started, click on the first step, which will open the Ronin download window. Then click on "Add to your browser". Instead of the words "your browser" you will see the name of the browser you use.
After that, in the upper right corner of your browser, a Ronin icon will appear, clicking on which will open a new window. Press "Get started".
Then push the "I'm new. Let's get set up!" button and create another password. 
Next, you will be shown a Seed Phrase necessary to log into your account. The developers of Axie Infinity insist that only the owner of the wallet should know it since anyone who knows the Seed Phrase has full control over the funds on this wallet. 
Next, enter this phrase to complete the registration.
After that, you need to return to your profile on the Axie Infinity marketplace, where you will again find instructions for creating a Ronin wallet. Now select the third step and click "Confirm". This is necessary to link the wallet to your gaming account.
After registering in the Ronin wallet, all you have to do is buy at least three Axies to start playing. To do that, you can just click here. For that, you first need to put some ETH into your Ronin wallet. You can do this via Ronin Bridge, where you should push the "Deposit" button and then follow the instructions. Of course, first, you have to buy this cryptocurrency on one of the exchanges, such as Binance.
So, when you've finally put ETH in your Ronin wallet and bought the cherished Axie. After that, it remains only to download the Axie Infinity client, install it, and then start playing. However, in the game itself, you will face another obstacle: you will need to log in to your Axie Infinity account in the client itself. There is nothing complicated here: you just need to enter your email address and password, and then you will get another confirmation code. Enter this code, read a few playing guides and explore the wonderful world of Axie Infinity!
Download links for the Axie Infinity client:
Axie Infinity Gameplay 
The gameplay itself resembles another popular game – Pokemon, and its main mechanics are battles between Axies, unique NFTs in the form of funny animals. Their unique appearance reflects their various abilities.
However, to make money on Axie Infinity, it is not necessary to constantly fight with someone. Players can breed Axie, participate in daily quests and other in-game activities, or even lend their Axies to other players and receive a share of their profits.
How to make money playing Axie Infinity?
Axie Infinity's economy is based on two tokens: Axie Infinity Shards (AXS) and Small Love Potion (SLP). AXS is the main game currency. It is given as a reward for winning battles and other in-game activities, including various events arranged by the developers. At the same time, SLP is used exclusively for breeding Axies. In order to cross two Axies, you need at least 200 SLP. Both tokens are in the ERC-20 format which means that they can be used for trading on cryptocurrency exchanges such as Binance.
In this article, we have repeatedly mentioned this game's marketplace, one of the most important components of Axie Infinity. With the help of the marketplace, you can sell unwanted land or Axies and many other in-game items. It is worth noting that this place is quite busy since more than 60,000 Axies are sold every day, and the daily volume of these sales is almost 5,000 ETH, approximately $16 million (~£12 million).
According to statistics, an experienced Axie Infinity player can earn up to 200 SLP per day, which is about $42 (~£31). If one plays every day, in a month, they will be able to earn from $1200 (~£8880) to $1320 (~£9770). 
Thus, Axie Infinity brings to life the dreams of many players around the world to earn money by doing what they like. The game has its own economy, which allows you to earn decent money even during a pandemic and just have fun. But this is exactly what one needs to be happy: a job that brings pleasure.
GameFi is a unique trend in the crypto market, which has taken all the best from decentralised finance (DeFi) and non-fungible tokens (NFT). GameFi is a technology that makes the dream of making money playing video games a reality!
Stay tuned! See you in the next issue!
Recevez un condensé de l'actualité dans le monde des cryptomonnaies en vous abonnant à notre nouveau service de newsletter quotidienne et hebdomadaire pour ne rien manquer de l'essentiel Cointribune !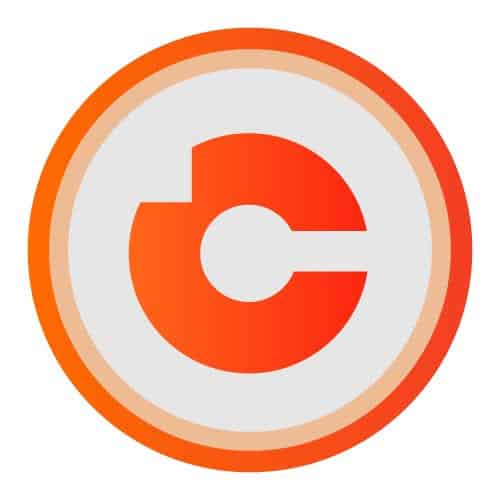 I am sure that crypto assets are a new type of economy. We are at the origins of the crypto revolution. Right now, it is worth studying what cryptocurrencies and the blockchain are in order to make the most of this knowledge and these skills in the future.
DISCLAIMER
The views, thoughts, and opinions expressed in this article belong solely to the author, and should not be taken as investment advice. Do your own research before taking any investment decisions.