Gartner Hype Cycle: No Mass Adoption of the Blockchain Before 2028
Wed 20 Jan 2021 ▪ 21h53 ▪
7
min read — by
The 'hype cycle' concept was formalised by Gartner to model the different phases characterising the appearance and development of a new technology.  This model begins with the premise that, from its discovery until its mass adoption, every innovation is supposed to go through similar stages, marked in particular by significant fluctuations in interest.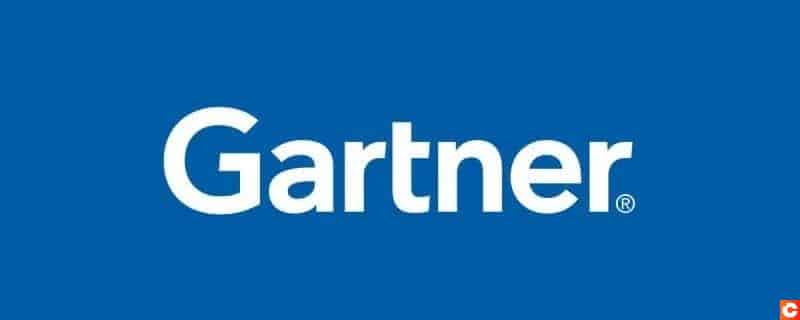 In its latest report, Gartner takes a look again at expectations of blockchain technologies, in particular the disappointment of those who had expected that Distributed Ledger Technology (DLT) would have saved the world by now.
However, if they had read up on the Gartner Hype Cycle they would not have been! The blockchain, as revolutionary as it potentially could be, will, like everything else, have to wait until at least 2028 to finally realise its full potential.
The Hype Cycle: From unreasonable elation to post-hangover depression
According to Gartner, from the invention of the wheel to the the internet, any major invention with a 'disruptive' trait will go through the following 5 stages:
1. A technology launch phase. This is the innovation in its absolute infancy, one where only prototypes are starting to appear.
2. A peak of inflated expectations. The ultimate racing phase. The specialists at first, then the general public go into a trance, as the novelty seems promising. Start-ups appear out of nowhere and start to work frantically to meet unrealistic expectations. Indeed, at this stage the technology is anything but mature and very often only is a simple evolution after the prototyping stage.
3. The trough of disillusionment. Everyone starts to wake up. While billions have been swallowed up, the promises of huge riches produce just peanuts. For those who are quick enough, it is time to exile to exotic tax havens and let others be held accountable. Now is the time to look for who's to blame and lament "all that for what?" The technology and its actors – even the most honest and credible – are blamed and lose credibility. The very relevance of the technology is questioned.
4. The slope of enlightenment. After this enormous purge, only the most solid of companies remain. In parallel with everything ambient, the technology continues to evolve and begins to offer real possibilities in what becomes a form of general indifference (fuelled by the resentment of those who were caught out in the previous phase and misunderstandings from the general public to whom the news of an 'overdue' revolution had been announced far too soon).
5. The plateau of productivity. The technology solidifies and matures. Only a handful of players remain, who are becoming industry leaders (players who very often did not exist during the previous phases), and a multitude of smaller niche structures. A healthy ecosystem is formed, a generator of growth: until the next disruption.
Illustration of Gartner cycles for various technologies
So, at which stage does the blockchain find itself?
History shows we find the technology somewhere between the phases of disillusionment and enlightenment. Everyone can remember the hysteria of 2017 and the continued deterioration of 2018, during which the sector flushed out 90% of its players and the majority of baseless blockchain-based projects.
This is highlighted by the fact that, not so long ago, all you had to do was put a few buzz words (blockchain, crypto, smart-contracts, tokenomics…) in any random order in a white paper, meaning two blokes who met last week over a beer could raise $15 million through an ICO.
Of course, it would have been better to have had the foresight to avoid the disaster which left such painful scars. That being said, the industry prevailed and continued to develop thanks to the tenacity and talent of those who, after having weathered the storm, persisted in setting up the foundations which have supported the sector until now.
Based on this observation, Gartner has had its predictive algorithms crunch the numbers and these were the conclusions:
We're still in a state of disillusionment, probably until 2021
The purging phase therefore continues, filtering the vain projects from those which will be industry game changers
Blockchain technologies will not be fully operational until 2028
The best is yet to come
Avivah Litan, Vice President of Research at Gartner, explains something more interesting than these predictions:
 "We are witnessing many developments in blockchain technology that are likely to change the current trend. By 2023, the platforms will have become scalable, interoperable and will support the portability of smart contracts and cross-chain functionality. They will also support private trust transactions which require data confidentiality. All in all, these technological advances will finally bring us closer to an everyday blockchain and the decentralised Web, also known as Web 3.0."
Furthermore, according to Litan, users ultimately will no longer have to worry about choosing the best consensus protocols or systems, the key word will be interoperability, ensuring fluidity from a user friendly perspective.
He continues, taking a chance on even more precise predictions: "Over time, permissible blockchains will integrate with public blockchains and take advantage of their shared services while respecting the governance and operational model requirements of permissible ones."
In summary: Yes, blockchain technologies will have a major economic and technological impact, modifying uses in multiple sectors. However, in accordance with the universal principle that nothing worthwhile should be built in a hurry, it will be necessary, above all, to learn how to be patient and humble.
Recevez un condensé de l'actualité dans le monde des cryptomonnaies en vous abonnant à notre nouveau service de newsletter quotidienne et hebdomadaire pour ne rien manquer de l'essentiel Cointribune !
Just your average global millennial embracing, and interested in, the future of money and finance. Excited by blockchain tech as well as fintech but have a special passion for DeFi and Yield Farming, what will this technological disruption bring next?
DISCLAIMER
The views, thoughts, and opinions expressed in this article belong solely to the author, and should not be taken as investment advice. Do your own research before taking any investment decisions.