Gold or Bitcoin (BTC), which way do you swing? Bloomberg predicts the future of real and digital gold
Wed 20 Jan 2021 ▪ 17h11 ▪
11
min read — by
The year 2020, which will go down in the history books as a turning point in the cryptosphere, was marked by a strong correlation between Bitcoin (BTC) and gold on the markets. At play are several factors, such as the global pandemic, financial uncertainty and the US elections. But is this the first time that we have seen such a correlation? We went to investigate for you, and found the predictions of Bloomberg and various other observers from around the world to give you our analysis of the incredible rise of two assets that sparkle as much as each other. Can you get the best of both worlds in your investments? We'll reveal all to you in this new article.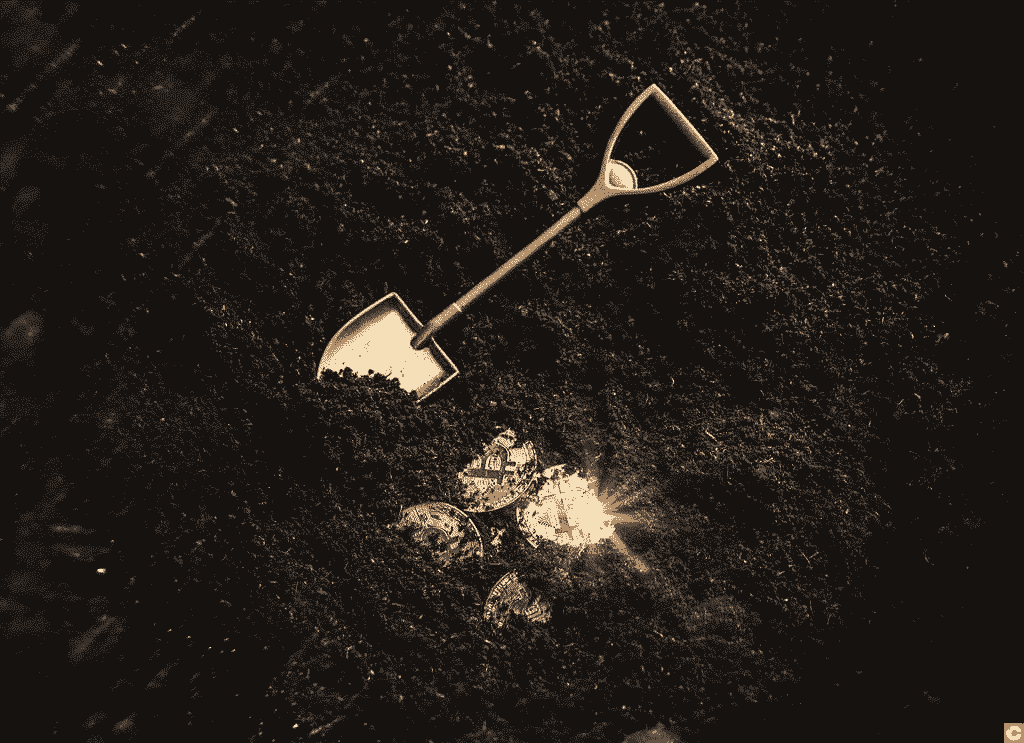 Warning: This article is presented to you by Vera One. Crypto investments are risky by nature, do your own research and invest only within your financial capacity. This article does not constitute an incentive for investment.
Bloomberg picks through Bitcoin and gold with a fine comb
In a recently published and already widely shared report, Bloomberg's visionary eye caught the imagination of the entire crypto community by setting out a range of conservative predictions: according to their famous analysts, the new digital gold will reach $100,000 in 2025. No, you're not dreaming, this is a crazy figure.
Their calculation is simple, starting at $10 in 2011, the cryptocurrency has simply added zeros consecutively. So Bitcoin took about four years to go from $1,000 to $10,000 in 2017, so a "doubling that time frame for maturation" would increase it to $100,000 in five years. Does all this seem simple to you? We went to investigate a little further and what we found is not going to leave you with any doubts.
First, the rise in the bitcoin price creates an increase in demand, not supply, since by nature the number of bitcoins on the market remains stable and makes it a rare asset, such as gold. This explains why with every price boom, Bitcoin markets are guaranteed to naturally attract new investors from all walks of life.
With a market cap of less than $200 billion, Bitcoin is still too small for large institutions such as central banks, but as its price rises, it could rise to the same level as gold.
Second, therefore, Bitcoin tends to look more and more like gold. Just as Bloomberg announces that Bitcoin will flirt with $14,000 by 2021, it also predicts that cryptocurrency is increasingly correlated with gold: the graph below shows the biggest Bitcoin/Gold correlation since 2010 over the last 12 months:
Bitcoin-Gold correlation since 2010
Thirdly, Bitcoin would therefore become a new version of gold, it is not without reason that many analysts already call it digital gold. Digital assets are increasing considerably and most indicators are green for widespread adoption and an appreciation of its price, despite its rarity that makes it a sought-after asset.
From physical gold to digital gold
It is not the crisis that will disrupt this trend, which, as Bloomberg points out, is already well established. It remains to be seen whether these analyses will be confirmed, in the meantime, we'll continue our own analysis in what explains the strong correlation between yellow and digital gold.
Bitcoin Vs Gold: Tell me where you put your money and I'll tell you who you are
In the battle between Bitcoin and Gold, the investor is king.
On closer inspection, will Bitcoin be able to surpass gold as a safe haven for institutional investors?
Golden vision
It is true that in times of crisis, gold and bitcoin are safe investments, as they have proven over time their strong correlation. This is due to the macro hedging allowed by these two rare and valuable assets used against inflation and the devaluation of fiat and more traditional equities on the stock market.
Bloomberg's figures confirm that cryptocurrency is by far the best performing asset in 2020, with an increase of 66%, ahead of gold, which nevertheless is hitting record highs. Yield is arguably the competitive advantage of digital gold over its metal alter ego. But beyond the correlation between Bitcoin and Gold, the real question is, who will reign supreme in the next few years? In other words, will the Gold Rush 2.0 actually take place?
With current negative interest rates, investors are paying banks to secure their liquidity, but capital flight away from bonds may tip the balance towards Bitcoin, even if the Bank of America announces an upcoming rise in gold to $3,000 per ounce.
Looking at Saylor's Microstrategy choices, many institutional investors may be inspired to buy gold as a simple refuge, but also invest heavily in new digital gold.
This brings us all the way to Russia, where Bitcoin is now more popular than gold among investors. In fact, the World Gold Council (WGC) broke the news: out of 2023 investors surveyed, 68% said that "gold is considered an effective reserve of value". However, in a graph that illustrates investments in Russia over the past 12 months, cryptocurrencies take a higher percentage than gold: 17% versus 16%. Everything is relative, but it is worth noting this.
Investments made in Russia in the last 12 months according to the WGC
As for our Russian neighbours, Bitcoin would therefore be a serious competitor to gold, which will have to demonstrate its prowess in the coming years if it wants to maintain its place as the safest haven of all time.
Even if Bloomberg notes a bullish rally in gold until 2023, when will Bitcoin hit zero?
Is the bitcoin meteorite about to break the sound barrier?
The rise of Bitcoin, at the speed of light
The Bitcoin rally is putting the world's first cryptocurrency ahead of gold and silver, and some of our friends across the Atlantic have even called it the PayPal bump due to the recent announcement of their new FinTech service that is already very popular around the world.
In addition to this phenomenon, and despite a decline on the back of the coronavirus pandemic, Bitcoin is on the verge of one of the largest price jumps in its history that could potentially far exceed that of 2017.
With its strong correlation with gold, the famous cryptocurrency is moving from a speculative risk asset to an encrypted version of the yellow metal.
To the moon and back?
In any case, this is what many analyses show. Here, in this graph from Fork, they even go so far as to say that Bitcoin is a new precious asset, having overtaken gold and silver. 
A year of history according to the three precious metals
The PayPal announcement will have caused a stir in the meteoric rise of the encrypted metal.
But, according to Mike McGlone's predictions, gold could reach $7,000 by 2025. According to him, the same monetary conditions that allowed the price of gold to multiply 7.5 times between 2001 and 2011 are actually visible today, so place your bets!
Tweet by Mike McGlone
So, you can't make your mind up and all these predictions make you think the best of both worlds would be the best choice?
We have the solution for you.
VeraOne: a golden project
Closer to you, my sweet gold
This isn't the first time we have mentioned them and however you look at it, we are still convinced. For those who have not followed our latest articles, VeraOne is the stablecoin made in France that allows you to own physical gold via cryptocurrency, and all in a simple and secure way. The cherry on top? They use recycled gold, and as you were told in a previous article, this is a crucial point of future development of the gold market to ensure its reserves.
With VRO, it's never been easier to solve the endless question you have between choosing Bitcoin or Gold: one VRO = one gramme of gold. The answer is plain to see, and if you need a simple explanation of the site, TCT has you covered:
·        Create your account on the VeraOne platform
·        Confirm your identity with KYC verification (quick and effective)
·        Acquire VRO tokens with Bitcoin or Ethereum
·        The gold rush has just started, this time in an encrypted version!
Still wondering what a VRO is? VeraOne (VRO) is a ERC20 token based exclusively on physical gold, stored in highly secure facilities at the Geneva Free Port.
Finally, to reassure you, they have everything planned: VeraOne ensures the safety of your physical gold while Ngrave ensures the safety of your VRO tokens. This is a beautiful golden end to the year.
We hope that this analysis will have inspired you, and if you still haven't made your mind up, make the most of lockdown and have a scroll through our articles in the alternative investment column! Here, you can continue to learn more about alternative investments, the history of the world's oldest precious metal and its new adventures with digital gold. And above all, keep an eye out, as the end of the year may be crazy!
Recevez un condensé de l'actualité dans le monde des cryptomonnaies en vous abonnant à notre nouveau service de newsletter quotidienne et hebdomadaire pour ne rien manquer de l'essentiel Cointribune !
Passionnée des nouvelles technologies, et de blockchain ! Dénicheuse de news tendances, des dernières évolutions du marché, et des pépites de l'écosystème, je me fais un plaisir de vous faire découvrir cet univers sous toutes ses couleurs.
DISCLAIMER
The views, thoughts, and opinions expressed in this article belong solely to the author, and should not be taken as investment advice. Do your own research before taking any investment decisions.