Litecoin's (LTC) History
Thu 25 Feb 2021 ▪ 0h26 ▪
6
min read — by
Litecoin is one of the most emblematic cryptocurrencies in the space because it was designed shortly after the birth of this new asset class. It is therefore known by the majority of crypto investors but, unfortunately, few of them really know the history of Litecoin.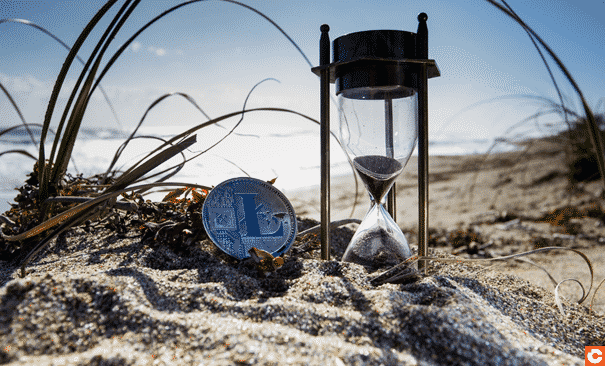 As you might expect, LTC has not become what it is overnight. Its story was written little by little and its journey was fraught with pitfalls. In order to discover how Litecoin became the digital asset we know today, we need to look at the different phases of its evolution. Let's get going!
The genesis
The idea behind Litecoin came about when some Bitcoin users found that it may lead to problems in the future, because it is so slow in processing transactions. At the time, there was no question of high transaction costs or network congestion, because Bitcoin was still extremely niche, and had not yet encountered these problems.
The creator of Litecoin, Charlie Lee, drew heavily on the Bitcoin code and nowadays, we would call Litecoin a hard fork of Bitcoin.
Notable differences with Bitcoin include a block duration of only 2.5 minutes for Litecoin (10 for BTC), faster confirmation of transactions and lower transaction fees.
Litecoin's arrival on the market
 The 7th October 2011 is remembered as Litecoin's birthday, because it corresponds to the day Charlie Lee launched LTC via an open-source client on GitHub. However, the Litecoin network would not be fully operational until 13th October 2011.
Like Bitcoin, Litecoin's mining reward halves every four years, with a block reward also starting at 50 LTC. However, because the blocks are processed four times faster, the total supply of Litecoin is four times larger and amounts to 84 million.
LTC gains ground
 At the time of its release, Litecoin was one of the only bona fide altcoins available on the market. As a result, it quickly earned its reputation as "digital silver" – the term "digital gold" being reserved for its older brother, BTC.
It is difficult to find accurate information on the price of Litecoin, as coinmarketcap data only goes back to April 2013. At that time, the unit price of an LTC token was around $4.
On 31st October 2013, the price of LTC had dropped to $2, only to reach $47 on 28th November, less than a month later. This was one of the first pumps in the market, with a loss of 2/3 of its value at the end of the following month. Early crypto investors quickly realised that the market could be very volatile.
The arrival of competitors
Faced with the arrival of new altcoins on the market, the value of Litecoin dropped to about $1.30 in January 2015, as investors had the choice between a multitude of different projects.
The value of Litecoin surpassed $50 for the first time on 20th June 2017, when its technological qualities were recognised as superior to those of its competitors. Very quickly, it reached $100 on 27th November, peaking at its all-time high of $350 on 19th December 2017.
On 20th December 2017, Charlie Lee announced on Twitter to his more than 380,000 followers at the time (now approaching one million) that he had sold most of his LTC, supposedly to avoid conflicts of interest.
As this just so happened to coincide with the Litecoin all-time high, many people accuse him of manipulating the price to his advantage.
The current situation of LTC
For a long time of its existence, Litecoin has always managed to remain in the top five digital assets by market cap. Now it faces competition from many other cryptocurrencies, this time with a purpose other than to serve as a simple means of payment.
Even if, on paper, Litecoin outperforms Bitcoin in many aspects, the fact remains that it seems that Bitcoin serves as a better reserve of (digital) value. The other projects that have taken its place do not have this aim, and it is possible that this is a turning point for the future of Litecoin.
In addition, other competitors appeared on the market with much more efficient technology than Litecoin, which wanted to fill the gaps in Bitcoin. Litecoin, however, remains highly capitalised and has a large community that is very close-knit.
Conclusion on the history of Litecoin
We hope you enjoyed our article on the history of Litecoin. As you have seen, this cryptocurrency has almost always been among the most capitalised since its inception, benefiting without a doubt from its position as the first altcoin on the market.
The history of Litecoin is far from over, quite the contrary. However, as it is difficult to predict what tomorrow will bring, all the comments we can make about the LTC will be pure speculation and we therefore prefer not to do so.
All the same, we invite you to check back on this article every now and again to see if there are any new updates to Litecoin worth knowing.
If you like LTC and would like to learn more about it, we invite you to take a look at our Litecoin guides which each analyse a different aspect of this cryptocurrency.
Recevez un condensé de l'actualité dans le monde des cryptomonnaies en vous abonnant à notre nouveau service de newsletter quotidienne et hebdomadaire pour ne rien manquer de l'essentiel Cointribune !
Just your average global millennial embracing, and interested in, the future of money and finance. Excited by blockchain tech as well as fintech but have a special passion for DeFi and Yield Farming, what will this technological disruption bring next?
DISCLAIMER
The views, thoughts, and opinions expressed in this article belong solely to the author, and should not be taken as investment advice. Do your own research before taking any investment decisions.