In some countries, Bitcoin (BTC) is already a currency
Wed 02 Jun 2021 ▪ 15h30 ▪
4
min read — by
More than just digital money, Bitcoin (BTC) is a multidimensional asset that plays a different role depending on where it is being used. In countries where banks have complete control over the financial system, Bitcoin provides relief to entrepreneurs who wish to freely benefit from the financial prosperity offered by the internet. In a series of recent tweets, Nigerian businessman Bernard Parah offered a detailed explanation of how Bitcoin is useful for people outside the U.S. who are limited by various monetary constraints.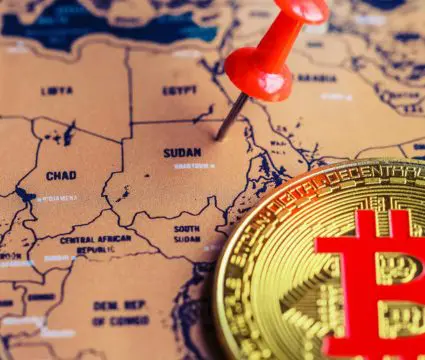 Monetary systems dominated by big institutions
A few days ago, Bernard Parah, the CEO of Bitnob, stated that his view of Bitcoin was likely different to that of the typical American. The tweet came during a thread in which Parah cited a number of monetary difficulties faced by an entrepreneur or investor who does not live in the United States.
For example, Bitnob's CEO showed how it was difficult for an individual living on the African continent to use their bank card to spend more than $100 (~£71) on international websites. Different monetary controls prevent millions of people around the world from spending their money how they wish. Furthermore, Africans who have emigrated from the continent find it equally difficult to send remittances back home without paying exorbitant fees. Worse still, in the case of an emergency, the money might not arrive when it needs to.
Although it should be able to circulate freely across borders, the flow of fiat currency in many countries around the world is tightly controlled by financial institutions. It can take hours or even days just to complete an international bank transfer, a task which becomes even more arduous when taking into account the opening hours of banks in different countries.
Bitcoin: a beacon of hope
Unlike the difficulties faced when dealing with fiat currencies, Bitcoin does not depend on banks' opening hours or national borders. In the thread, Parah also noted that financial institutions in many African countries exercise almost complete control over the currency supply. Even saving provides little respite, with Bitnob's CEO mentioning how it is a big problem in countries suffering from spiralling inflation rates. As if that were not enough already, he also claimed that Nigerian banks block the accounts of clients who take part in, or make donations to, a protest which the bank does not approve of.
In response to these problems, Parah sees the development of the internet and digital currencies as the best solution. For him, it "allows us to be global citizens from day one, to trade with the world, to enjoy the prosperity being shared on the internet". For him, Bitcoin (BTC) is more than just "magic internet money". For users in Africa, it represents a "shot at freedom" and a promise of prosperity.
Cryptocurrencies represent the ideal way for African entrepreneurs to participate in global trade without being forced to open a bank account. More than ever, the internet is changing the lives of millions of people. Entrepreneurs from all corners of the world are now able to take advantage of a new currency that transcends the traditional constraints of national borders. Bernard Parah's tweets are a timely reminder that for many people, cryptocurrencies mean so much more than memes tweeted by eccentric billionaires. For them, cryptocurrencies like Bitcoin are not the future; they are the present.
Recevez un condensé de l'actualité dans le monde des cryptomonnaies en vous abonnant à notre nouveau service de newsletter quotidienne et hebdomadaire pour ne rien manquer de l'essentiel Cointribune !
Diplômé d'une grande école de commerce, m'intéresser aux nouvelles tendances de marché fait partie de mon métier. L'intelligence artificielle, la blockchain et les cryptos, il fallait que je vous en parle !
DISCLAIMER
The views, thoughts, and opinions expressed in this article belong solely to the author, and should not be taken as investment advice. Do your own research before taking any investment decisions.