Internet Computer (ICP): The revolution of the internet?
Fri 28 May 2021 ▪ 16h31 ▪
7
min read — by
After an eventful listing where the token reached £495.11 ($700.65), a market cap of over £61 billion, the Internet Computer (ICP) project continues to remain in the top ten. What is the objective of this project? Who is behind this new entrant to the market? What are its limits? All the answers to your questions and much, much more in this article.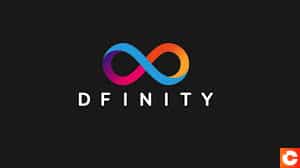 Internet Computer: what is it?
Brainchain of the Dfinity start-up, Internet Computer was made public during its 'genesis' event on Monday, 10th May 2021. Dfinity is aiming to decentralise the internet and its applications by offering a global service. The idea is that anyone can expand their services by bypassing current cloud services companies. The Internet Computer blockchain boasts it is the third blockchain innovation, after Bitcoin and Ethereum. Its operation is not totally different from the Ethereum blockchain: smart contracts are issued which allow actions to be executed. The difference lies in the performance of the network; Internet Computer intends to offer an "at web speed" blockchain and a new way of designing tokenised internet services, decentralised finance (DeFi) platforms but also websites and tools for traditional business.
Now, you are probably wondering, "what's the use of their ICP token, then?". The token serves as a native asset of Internet Computer. Staking ICP allows its holder to participate in the blockchain's nervous system and secure the network. ICP tokens can be locked to create neurons and participate in network governance by voting, in exchange for staking rewards. ICP tokens also make it possible to produce cycles of computing power, playing the role of fuel for the blockchain. More detailed technical explanations are provided by Dfinity themselves. The technical innovations are as numerous as the challenges that arise from them, but the resources mobilised by Dfinity could potentially rise to the challenge.
The Internet Computer team: designed to last
The founder and Chief Scientist of the project is Dominic Williams.  A member of the Bitcoin and Ethereum technical communities for many years, he is notably known for having invented the 'Threshold Relay' and a new form of 'probabilistic consensus'. The Internet Computer project is the result of an incubation by the Dfinity Foundation, a not-for-profit scientific research organisation based in Zurich. The Dfinity teams are made up of the best cryptographers on the planet and programming experts.
Another weapon in Dfinity's arsenal is their technical support. When 'genesis' was launched on 10th May 2021, Internet Computer was supported by 48 independent data centers located in North America, Europe and Asia, operating 1300 nodes. Internet Computer intends to grow rapidly to accommodate the new generations of decentralised applications (dApps) to such an extent that the forecasts announce 123 data centers hosting 4,300 nodes by the end of 2021. This rapid expansion is justified by the needs of  'Internet Computer. Of course, the ambition of the start-up is to expand the public internet network so that it also becomes a global computing platform. The current internet network establishes connections between all humans on Earth, but the systems and services used operate thanks to private infrastructures such as Google, Facebook and Amazon.
One of the innovations behind Internet Computer is Chain Key Technology: a set of cryptographic protocols that organise the nodes and therefore the Internet Computer network. This revolution allows the blockchain to have only one public key. As a result, any device can verify the authenticity of artifacts emitted by Internet Computer, which is not possible on traditional blockchains. Chain Key Technology also regulates the network by replacing failed nodes with new ones and creating subnets to make it infinitely scalable.
Finally, the Dfinity R&D team has developed a non-interactive key sharing protocol, ideal for an asynchronous environment having to manage several independent events (i.e. chat features, emails and trading). With this in mind, many projects have placed their trust in the network and it has also attracted a wealth of investors. This non-exhaustive list identifies the promising projects developed on the Internet Computer blockchain to date:
DeFi
Enso Finance – a DEX that raised $5m (~£3.5m)
Tacen – a high performance non-custodial exchange that raised $2.5m (~£1.75m)
SailFish – a gateway to financial services
Social Media
Distrikt – the decentralised LinkedIn
OpenChat – a decentralised version of a chat application
CanCan – a version of TikTok designed to prove the flexibility of the Internet Computer
Capsule – a decentralised anti-censorship social media platform that raised $1.5m (~£1.05m)
Infrastructure
Fleek – a platform facilitating the implementation of websites and applications
Origyn – a platform for tracing the provenance of luxury products
ICP and its limitations
The promise made by Internet Computer is beautiful: to revolutionise the internet. Between technological innovations and aggressive marketing, it is complicated to form an opinion on the project yet. Tackling the centralised tech giants today seems impossible, but the team founded by Dfinity brings together the key skills to bring this project to fruition. Even though, since its launch on 10th May, the price of the ICP token has continued to fall, Internet Computer continues to remain in the top 10 of the largest cryptocurrencies by market capitalisation. It is good to think that this "overvaluation" advocated by the most pessimists will allow Dfinity to release more resources to continue developing its project.
One question remains, however: Is Dfinity taking on too big of a task? The blockchain ecosystem is full of promising projects more than ever before, but few survive. Beyond changing the current financial system, Internet Computer aims to revolutionise a network that billions of users have adopted and are, for the most part, happy with. The possibility of a cohabitation of the two networks remains to be proved, but as Benjamin Franklin put it "If you buy things you do not need, soon you will have to sell things you do."
Recevez un condensé de l'actualité dans le monde des cryptomonnaies en vous abonnant à notre nouveau service de newsletter quotidienne et hebdomadaire pour ne rien manquer de l'essentiel Cointribune !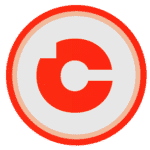 Passionné d'innovation et de projets disruptifs, les technologies Blockchain ont rapidement attiré mon attention ! Je prends plaisir à évoluer dans cet écosystème bouillonnant et à en découvrir toutes ses facettes ! Pourquoi ne pas partager cela avec vous ?
DISCLAIMER
The views, thoughts, and opinions expressed in this article belong solely to the author, and should not be taken as investment advice. Do your own research before taking any investment decisions.