Is the Bitcoin bottom in?
Wed 23 Jun 2021 ▪ 12h00 ▪
6
min read — by
Bitcoin has once again fallen below the $30,000 mark, down nearly 50% since its all-time high. For those who like to see the glass half full, Bitcoin only has as many users as the internet did in 1997, and is still showing a growth of more than 200% per year.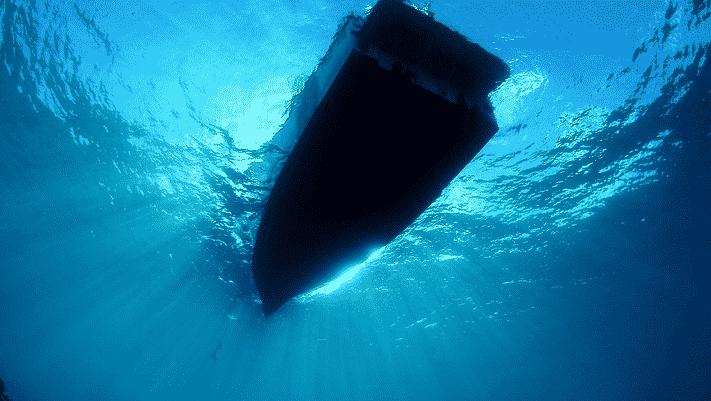 Who is selling?
The class of 2021 is having a baptism of fire. The latest arrivals are throwing in the towel, betrayed by the big caps that started selling in February before increasing sales in May. That being said, the tide seems to be turning. The following two graphs (from the excellent Glassnode) show that large fish holding between 1,000 and 10,000 BTC (the purple curve) tend to buy back around $30,000: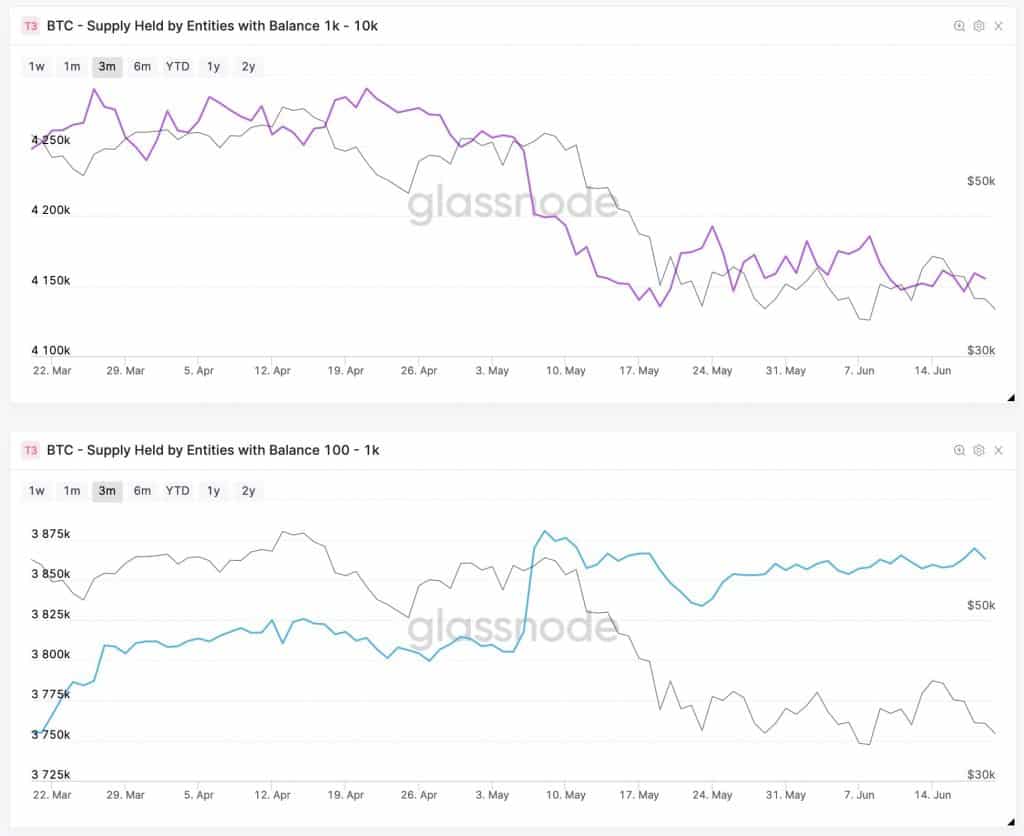 Addresses holding between 100 and 1,000 BTC have never really sold (blue curve). Those between 10 and 100 BTC have returned to buying BTC since mid-May, as well as those between 1 and 10 BTC. Those holding between 0.1 and 1 BTC have never stopped accumulating.
It is those who own between 0 and 0.1 BTC who have capitulated, while veterans wait or even accumulate again. The following graph illustrates this perfectly. The addresses with the least BTC (purple curve). The latter continue to offload, scalded by the 50% drop since the April high: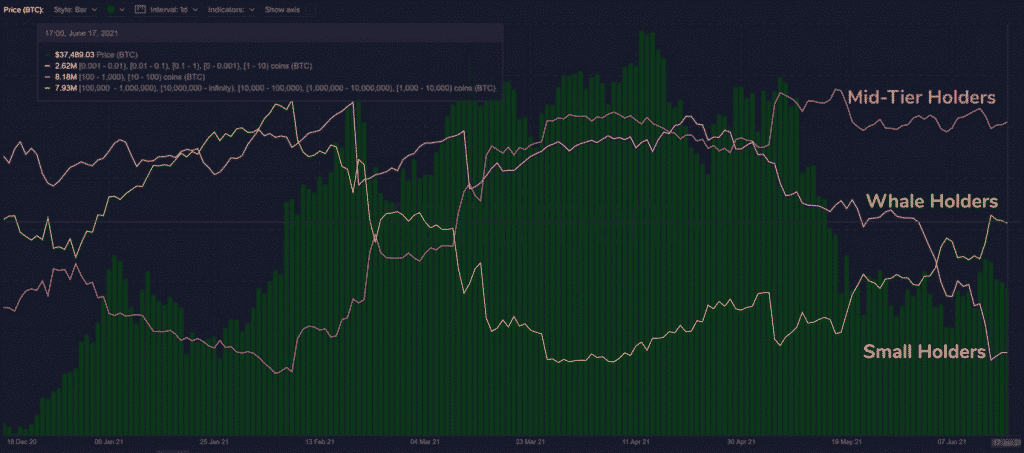 The yellow curve [whale holders] includes addresses with more than 10,000 BTC, unlike the purple curve of the first graph, hence the difference. In other words, very large whales stopped selling a little earlier than mid-sized whales (those between 1,000 and 10,000 BTC).
If this on-chain analysis is true, then we are not very far away from a new bull market. Even if the summer is calm, the final quarter of the year should have something big in store for us.
The Fed raises the dollar
The US central bank shook markets with plans to raise rates earlier than expected. This caused big ripples. The US central bank still prints $120 billion a month and Jerome Powell even expects inflation (already at 5%) to further accelerate!
US property prices have increased by 24% in one year! Move along, nothing to see here… All this spells serious growth for Bitcoin.
However, this respite will be short-lived because real growth has disappeared since the peak of conventional oil in 2006. This peak should also have served as a final warning to our consumer society, where everything just grows exponentially (not to mention the effect on the climate).
Real growth = energy. The two are inseparable. The IMF expects global GDP to grow by 6% in 2021, so the International Energy Agency expects energy demand to increase by 4.6%. Growth depends first and foremost on transport, and transportation (of which 95% uses oil), swallows up 60% of oil production. In other words, there is no longer enough energy to generate the kind of growth that the Fed would need to raise rates.
With a barrel of oil set to reach $100 by the end of the year, we can bet that inflation will get even worse. Moreover, since oil is sold exclusively in dollars, this rise in the barrel will mechanically push down the greenback. All this bodes very well for Bitcoin in the medium term: the Fed's posturing will not change anything.
Miners leave China
Organising the Bitcoin conference on the anniversary of the Tiananmen Square massacre went down badly with the Chinese Communist Party (CCP).
The first warning shots from the CCP took place before the conference, particularly to miners in coal-driven areas. At the time, the founder of BTC.TOP, Jiang Zhouer, said the situation was "not as bad as we think". Moreover, one of the governors of the Chinese central bank had even referred to Bitcoin as "an investment tool".
But, we learn this week that even miners located in Sichuan (hydropower) are asked to pack up… As a result, the monthly average Bitcoin hash rate fell to a yearly low.
This is a major strategic error when we know that Iran – which is set to become China's leading energy supplier – keeps a keen eye on Bitcoin and has even seized another 7,000 mining rigs this week…
But apparently, the CCP is worried about the threat that Bitcoin poses to its totalitarianism, even though it would be very convenient to bypass the petrodollar.
Let's not forget that China is trying to eliminate cash in order to perfect its famous 'social credit score', which makes it possible to block the money of 'bad' citizens. Even if Bitcoin suffers in the short term, we already know that it will return with a vengeance to smash this AI-managed monetary apartheid.
Let's end on a positive note: the macro director of the giant Fidelity ($4 trillion in management) declared on 14th June that the "Bitcoin bottom was in". Jurrien Timmer's feeling makes sense, since we have seen that the big fish are starting to accumulate again. HODL!
Recevez un condensé de l'actualité dans le monde des cryptomonnaies en vous abonnant à notre nouveau service de newsletter quotidienne et hebdomadaire pour ne rien manquer de l'essentiel Cointribune !
Bitcoin, geopolitical, economic and energy journalist.
DISCLAIMER
The views, thoughts, and opinions expressed in this article belong solely to the author, and should not be taken as investment advice. Do your own research before taking any investment decisions.