MakerDAO revises DAI stablecoin strategy
Fri 25 Jun 2021 ▪ 14h00 ▪
3
min read — by
For several weeks, the demand for stablecoins has been low. This situation is a concern for many DeFi platforms and makes some of them rethink their strategy. MakerDAO, for example, is going to reduce its stability fee in an effort to stimulate demand for the DAI stablecoin. The users are still free to use other digital currencies such as Ethereum (ETH) as collateral while performing stablecoin loans.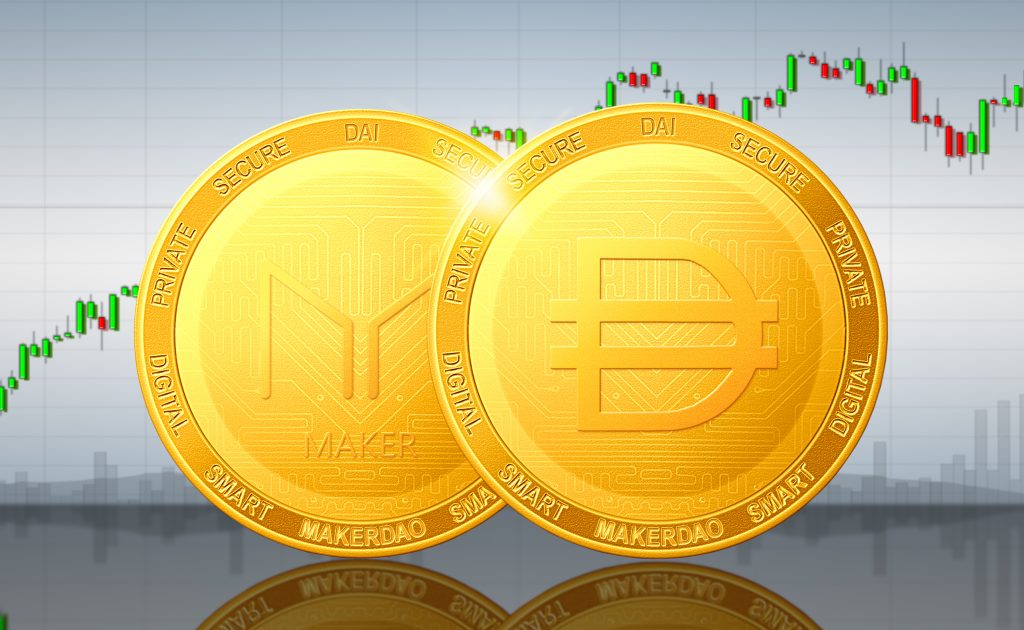 MakerDAO's strategy to revive demand for DAI stablecoin
Being the first Ethereum-collateralized stablecoin, DAI's circulating supply reached an all-time high of $5.1 billion but has fallen since then to $4.8 billion (a 6% drop). Since the drop, the situation hasn't got better, especially given that crypto is in the middle of a deep correction with several digital currencies falling in price.
To remedy at least the DAI situation, MakerDAO promises to reduce the cost of borrowing, its short-term goal being to stimulate demand for DAI. Knowing how the market works is essential to understand the company's strategy.
When Collateral Debt Position (CDP) holders mint more DAI than the market demands, the price of the stablecoin decreases. Similarly, an increased stability fee leads to an increased cost of borrowing DAI. Consequently, demand for the stablecoin declines and its price can go below $1.
The opposite situation is also possible. When the supply is low but demand is high, DAI gains in value. And this is exactly what MakerDAO is doing. By reducing the cost of borrowing, the platform maximises the chances to have the demand increasing.
500 million DAI issued by private individuals
MakerDAO token holders are currently in the process of voting on whether to implement flash loan functionality. If passed, this decision will allow 500 million DAI to be minted by individuals to introduce more dynamics into the flash loan field. Of course, this measure will have its consequences, notably provoke removal of the existing constraints that limit the value of loans based on the volume of liquidity available in lending pools.
At the time of writing, 3,184 Maker tokens (MKR) have been mobilised to support the proposal which is still on vote. For the recent 24 hours, MKR has shed 20%, dropping from about $2,600 to $2,060 before a minor recovery to $2,200. Its value remains lower than it was several months ago.
Concerned by the decreasing demand for stablecoins, MakerDAO decides to react. The DeFi platform has chosen to reduce the DAI stability fee. While the effectiveness of the measures is yet to be proven, experts tend to agree that this is a good decision.
Recevez un condensé de l'actualité dans le monde des cryptomonnaies en vous abonnant à notre nouveau service de newsletter quotidienne et hebdomadaire pour ne rien manquer de l'essentiel Cointribune !
Loin d'avoir refroidi mes ardeurs, un investissement infructueux en 2017 sur une cryptomonnaie n'a fait qu'accroitre mon enthousiasme. Je me suis dès lors résolu à étudier et comprendre la blockchain et ses nombreux usages et à relayer avec ma plume de l'information relative à cet écosystème.
DISCLAIMER
The views, thoughts, and opinions expressed in this article belong solely to the author, and should not be taken as investment advice. Do your own research before taking any investment decisions.