Most successful new projects of 2021
Sat 01 Jan 2022 ▪ 20h10 ▪
4
min read — by
Back at the beginning of 2021, there were 10,000 cryptocurrencies on the market, and now there are 15,000. The numbers speak for themselves. In 2021, quite a few high-profile projects have emerged. Some of them we won't even remember any time soon, but there are others that have made a strong presence and promise to last. Today our review is dedicated to those that here to stay.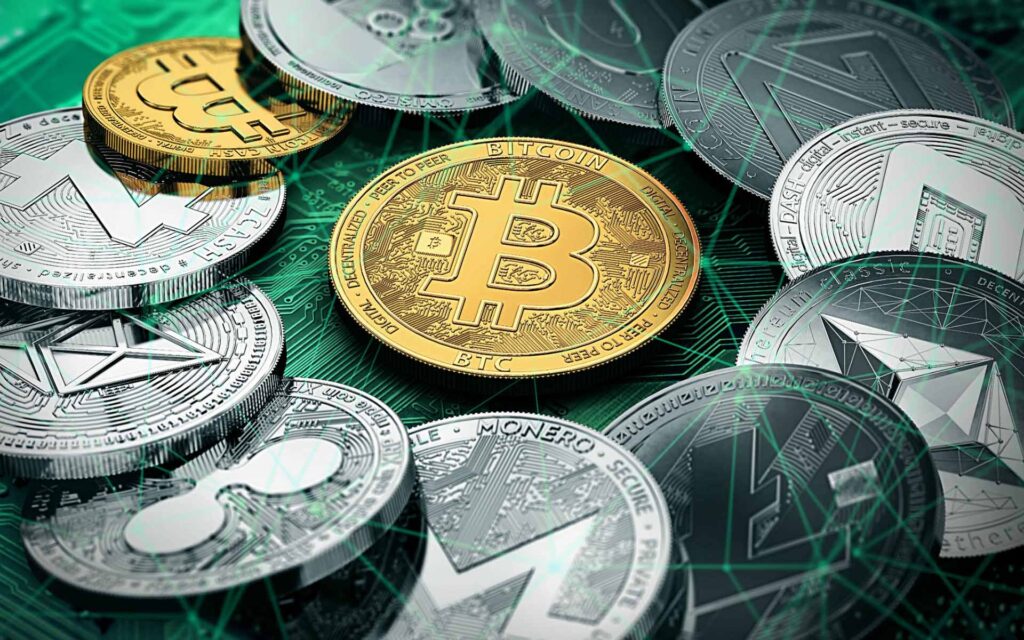 Polygon Network cryptocurrency (MATIC)
Current value – $2, 53
This is an offshoot of the Ethereum blockchain that was created to accelerate applications and smart contracts. Previously called the Matic Network, it was rebranded in February 2021. Thanks to this project, developers have been able to move their already working projects to the Ethereum ecosystem and avoid scaling issues. There are three ways to use this cryptocurrency: staking (getting rewarded for storing coins in your wallet), paying for transactions within the Polygon network, and making payments between users.
Mina Protocol cryptocurrency (MINA)
Current value – $3.55
The Mina protocol is a minimal blockchain designed to reduce computational requirements in order to run DApps more efficiently. Its blockchain size is only 22Kb (by comparison, the Bitcoin blockchain is 300GB).
MINA cryptocurrency is used to generate new blocks. It is used to pay for SNARK proofs in the Sparkplaces marketplace. The work is arranged so that validators must first buy the MINA coin, after which they will be able to add new blocks to the system.
Internet Computer cryptocurrency (ICP)
Current value – $25.06
In May 2021, ICP cryptocurrency began trading on Coinbase. In a few days, it became one of the top 10 cryptocurrencies by capitalisation. However, cryptocurrency market experts criticised the project for insufficient decentralisation – in their opinion, Internet Computer is designed in such a way that the entire network can be managed by large holders of coins.
In the future, the project expects to compete with such giants as Google, Facebook and Amazon and break the monopoly of centralised platforms of IT corporations.
Clover Finance cryptocurrency (CLV)
Current value – $0.72
Clover Finance (CLV), or simply Clover, is a blockchain operating system. It provides a universal, easy-to-use blockchain infrastructure and an Ethereum Virtual Machine (EVM)-compatible framework for Substrate-based applications.
This network uses an internal token, CLV. It can be used on the Clover blockchain as well as in the Polkadot ecosystem. Users can connect to multiple blockchains at the same time. In addition, the project makes it possible to synchronise multiple decentralised applications.
As you can see, Bitcoin (BTC) and other popular cryptocurrencies have already come a long way and gained solid value. In addition, new digital currencies are always an opportunity to enter the project on favorable terms and gain potential profit within a few years. We hope our review can help you navigate through the new names.
Recevez un condensé de l'actualité dans le monde des cryptomonnaies en vous abonnant à notre nouveau service de newsletter quotidienne et hebdomadaire pour ne rien manquer de l'essentiel Cointribune !
Photographe, Vidéaste, webdesigner et enfin rédacteur pour CoinTribune: l'image, le digital et la blockchain sont mon dada.
DISCLAIMER
The views, thoughts, and opinions expressed in this article belong solely to the author, and should not be taken as investment advice. Do your own research before taking any investment decisions.