NFT of the Day: Blooming by Andra Popovici
Wed 06 Oct 2021 ▪ 19h05 ▪
4
min read — by
Today is 6th October, and here is another part of CoinTribune's NFT of the Day series with more not-too-trendy but deep and probably underestimated digital artworks that are fortunate enough to have taken the form of non-fungible tokens.
Click here to see what NFT was featured in the previous instalment.
Your happiness is your responsibility
Life shapes our personalities. We face all sorts of challenges that affect us.
At some point, there comes an age when a personality crisis strikes. Suddenly, a fitted work-live schedule is not enough. We start craving for something deep, something sublime even.
Someone will not understand why you spend time acquiring new skills, doing tedious sports, making plans, when you can relax on the couch, watch TV and master the skill of "doing nothing". Idleness might create an illusion of happiness distracting you from intrusive thoughts, depression and life disappointment that start devouring you.
Look around, can you say who is truly happy and who is a great pretender? Where is the line? The happy never stay still, they make plans, study, play sports, travel. What about the unhappy? They are constantly complaining about life, stress-eat and blame everyone for their failures.
If a life crisis hits you, remember the saying: "Your happiness is your responsibility."
Blooming by Andra Popovici
Andra is an illustrator with a keen interest in behavioural sciences, the human brain, intricate compositions, hidden messages and colourful universes. Clients include: Apple, Wacom, UiPath & more.
To better understand the piece let's refer to the author's description:
"With a profound meaning to me, Blooming stands for self-growth, discipline, and personal development. It also reflects the struggles behind each ladder you climb in this life-long process of self-improvement. The shapes represent petals and the critters floating symbolises different past versions of oneself that have been overcome (lazy, scared etc).  Hands are a powerful symbol for self-care but they also convey the idea that self-growth is a result that only we can craft."
In the variety of blooms and figures we can identify the stages of life. In the centre there is a person in a fetal position, their entire universe is still limited. Yet, it's not a foetus, but an adult sitting there in the child's arms wide open, ready to embrace the whole world with curiosity. The NFT definitely gives room for thought.
Blooming by Andra Popovici becomes the non-fungible token of the Day!
It takes courage and a lot of effort to stop criticising others, embrace yourself and never stop being curious to the magical world we live in. This NFT makes you reconsider a lot of things.
What do you think of these NFTs? Share your thoughts on Cointribune's social media!
Consider voting for the upcoming NFT of the Week to make sure your favourite contestant wins.
Drop us a line here, and make sure to attach the links to the artworks you find interesting, as well as a few words as to why exactly you think they're notable. We will consider all the incoming works, and if your choice resonates with ours, it will get featured in one of the upcoming instalments of NFT of the Day! 
Are you an artist? Feel free to share your creations. We'll be ever so happy to help you get your works around.
Recevez un condensé de l'actualité dans le monde des cryptomonnaies en vous abonnant à notre nouveau service de newsletter quotidienne et hebdomadaire pour ne rien manquer de l'essentiel Cointribune !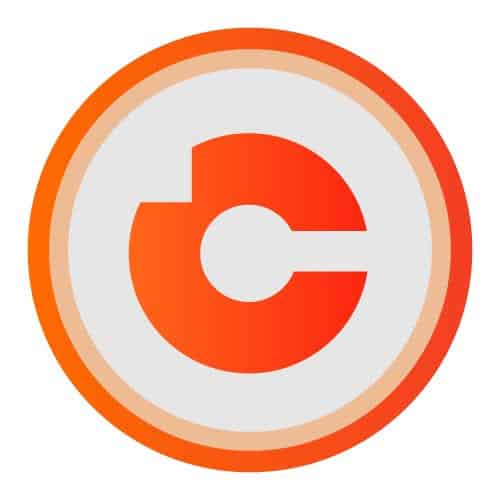 How many crypto nerds does it take to fork an altcoin? I may be a failed comedian, but crypto is no joke! I want to share my knowledge and help others to see the bright future ahead. #buybitcoin
DISCLAIMER
The views, thoughts, and opinions expressed in this article belong solely to the author, and should not be taken as investment advice. Do your own research before taking any investment decisions.