NFT of the Day: Yin and Yang by @DELARAM
Sat 02 Oct 2021 ▪ 19h57 ▪
5
min read — by
Today is 2nd October, and here's another part of CoinTribune's NFT of the Day series with more not-too-trendy but deep and probably underestimated digital artworks that are fortunate enough to have taken the form of non-fungible tokens.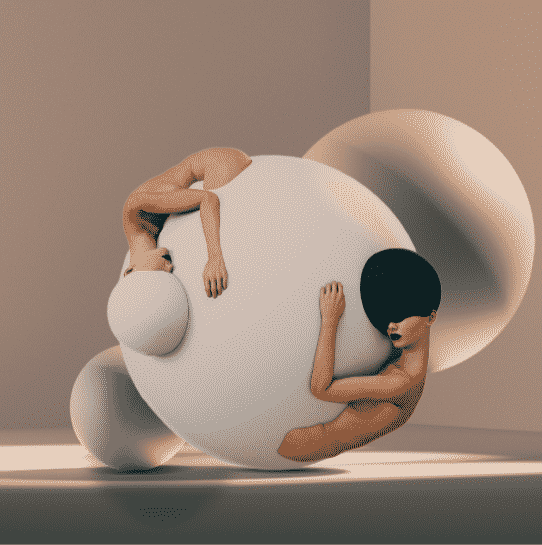 If you'd like to see what NFT was featured in the previous instalment click here. Here we go!
Yin and Yang: a never-ending fight
Yin and yang teaching defines life as a movement in a circle. The ancient symbol reminds us of the integrity of the world that consists of antipodes. There are many hidden meanings in it, revealing which one might solve a mystery of a cosmic scale. 
In ancient Chinese writings, yin and yang are associated with primal chaos. When yin and yang appeared, their perfect balance gave birth to humans.
Adherents of Chinese philosophy explain everything through this symbol. For example, the phases of being: death, birth, growth, development, life, and the cyclical nature of the seasons, too. Every six months, yang is born during the winter solstice, and light triumphs over darkness. Yin starts on the summer solstice, and darkness takes over light.
In fact, these are two sides of life: yin – night, peace, softness, femininity, soul; yang – day, activity, firmness, masculinity.
Fascinatingly, the combination of these two opposites does not provide for a struggle. They seem to complement each other. They oppose but do not fight.
And this whole process is very accurately reflected in today's NFT.
Yin and Yang by @DELARAM
As she presents herself, the author of the work is a "Multidisciplinary Female Artist. Sensually and poetically charged in infusing a dream-like, avant-grade quality of visuals that embody conceptual opposites."
In the piece Yin and Yang, the polarity of the characters is conveyed by contrasting colours. According to the author's idea, Yin and Yang "invent secrets to fill the cracks of day and night". As you can see, we are not talking about a conflict of good and evil but about complementarity. If we fill up the cracks, the opposites will turn into one piece. Returning to the symbolic cyclicity of this image: in the picture, we observe Yin and Yang appear from the same object, as they are part of the same Universe.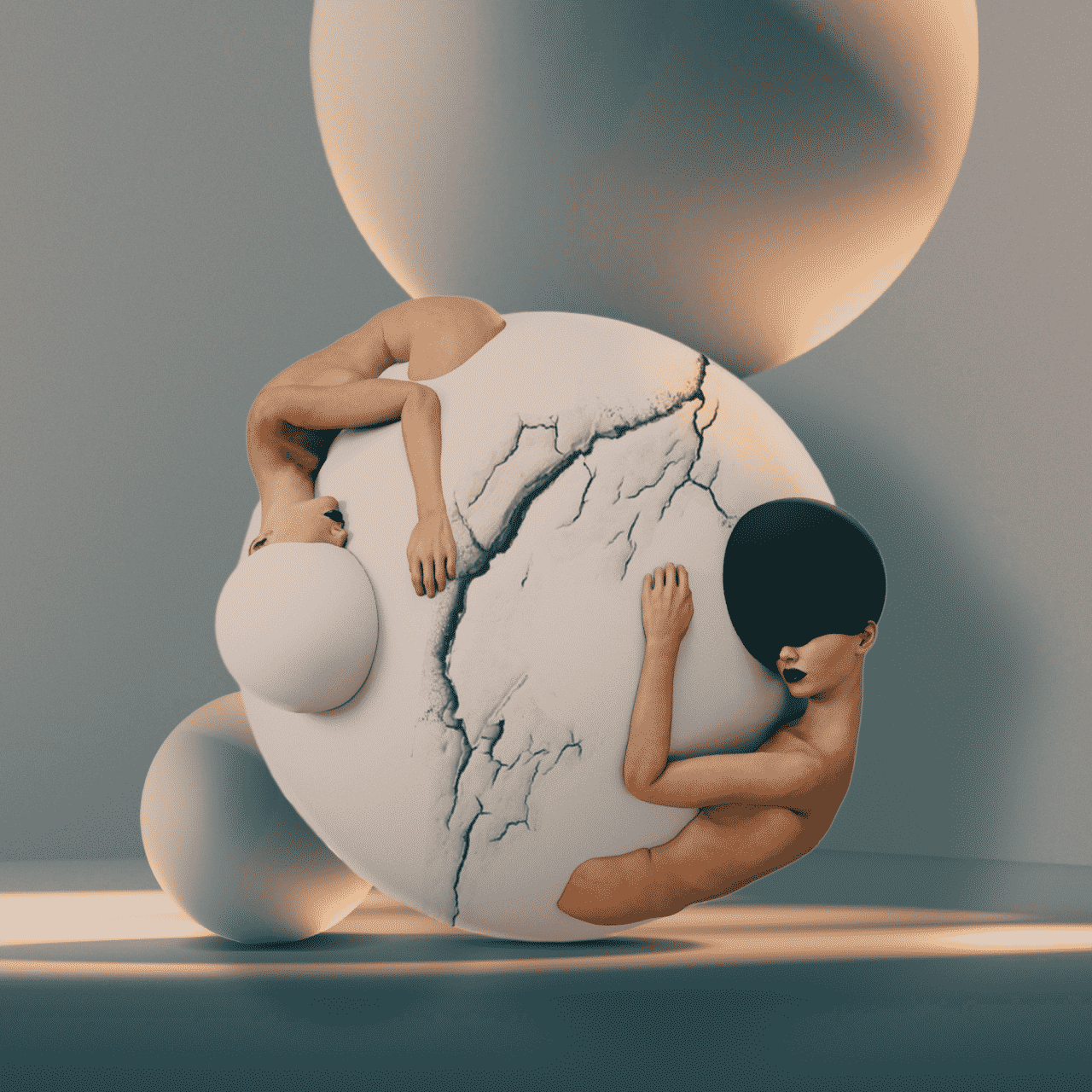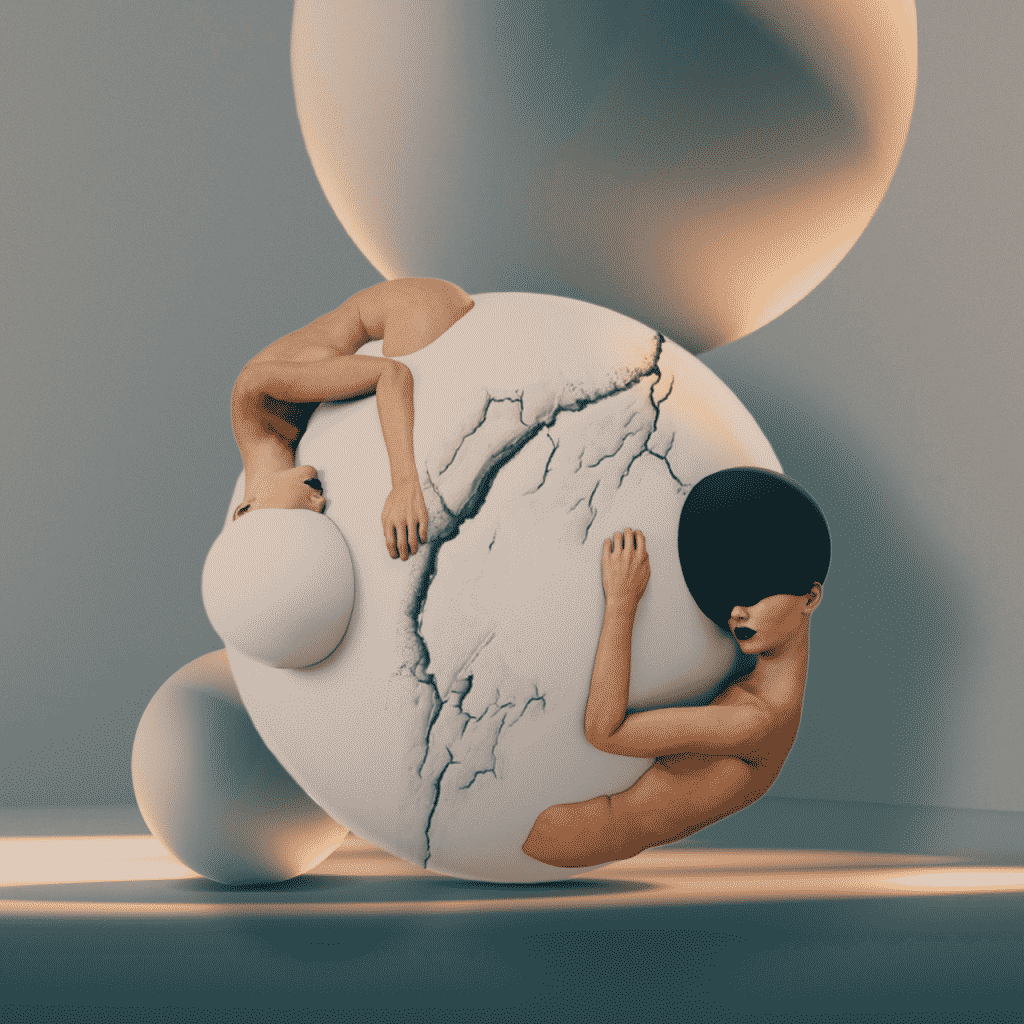 Notice how the light falls on the balls in the picture. We can see that this prototype of the globe is illuminated by several light sources. It's up to you to decide whether it's a clever hint or just an artistic decision.
The NFT of today becomes Yin and Yang by @DELARAM!
In this pair, there is no strong and weak, boss and subordinate, winner and loser. Perhaps to emphasise this idea, the author endowed her characters with a mutual business, as she wrote in the description.
Make sure to let us know your thoughts!
What thoughts does it instil? Maybe you would like to contribute to the next NFT of the Day? 
We are glad to inform you that you have a unique opportunity to share your thoughts about the industry of non-fungible tokens with us!
Now you can decide which NFT will be the NFT of the week. Vote here, and let the best win! 
Drop us a line here, and make sure to attach the links to the artworks you find interesting, as well as a few words as to why exactly you think they're notable. We will consider all the incoming works, and if your choice resonates with ours, it will get featured in one of the upcoming instalments of NFT of the Day! 
And, of course, be sure to share your works if you're an artist. We'll be ever so happy to help you get your art around. 
Recevez un condensé de l'actualité dans le monde des cryptomonnaies en vous abonnant à notre nouveau service de newsletter quotidienne et hebdomadaire pour ne rien manquer de l'essentiel Cointribune !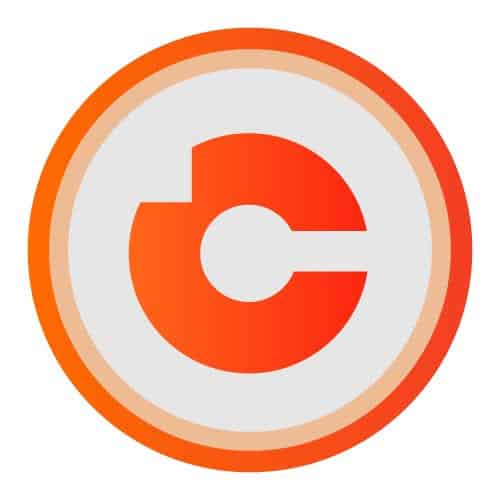 I am sure that crypto assets are a new type of economy. We are at the origins of the crypto revolution. Right now, it is worth studying what cryptocurrencies and the blockchain are in order to make the most of this knowledge and these skills in the future.
DISCLAIMER
The views, thoughts, and opinions expressed in this article belong solely to the author, and should not be taken as investment advice. Do your own research before taking any investment decisions.