NFT of the week. Issue #5
Wed 06 Oct 2021 ▪ 19h13 ▪
6
min read — by
Today is Wednesday, 6th October, which means that it's time to announce the NFT of the previous week!

In the NFT of the Day series, we review and discuss digital art from both aspiring creators and renowned professional artists. However, fame is not our key criterion. We evaluate the idea behind the piece and the author's ability to convey it. No enfant cheri, the game is fair.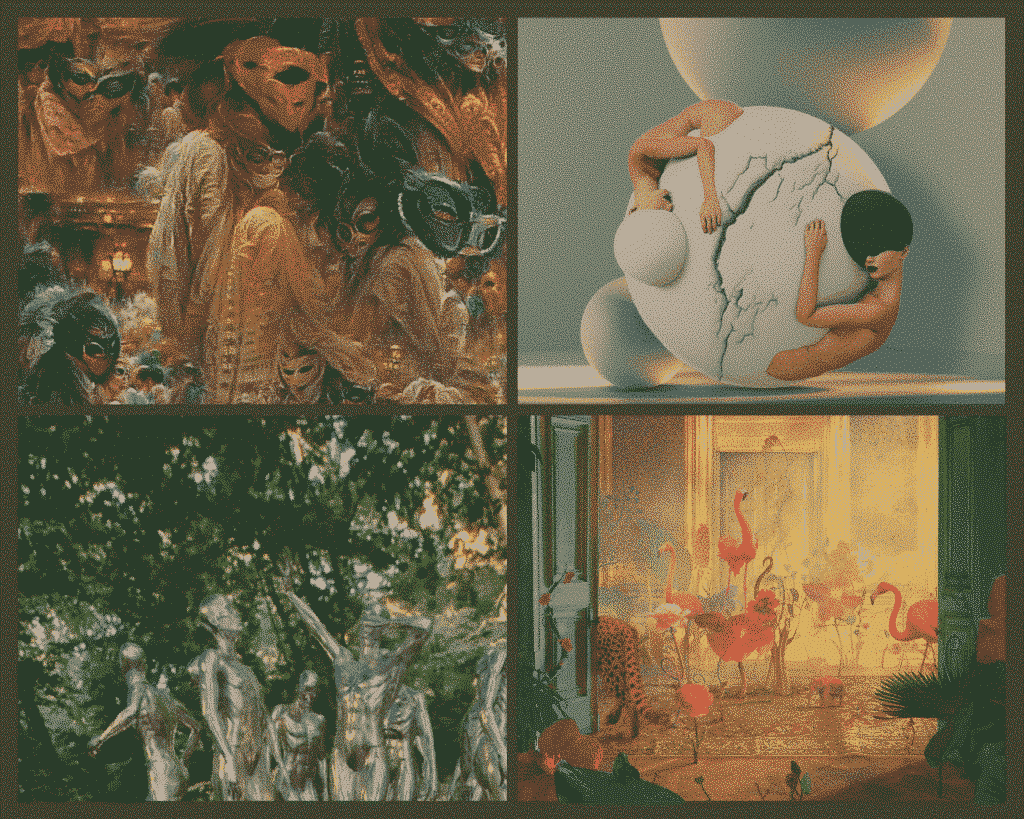 Follow the link to see how the voting went!
Our code of points
Before we announce the NFT of this Week, we want to remind you that all the works in the compilation are remarkable in their own way. By picking one artist and naming him/her the winner we don't seek belittling the merits of other participants.

This being said, let's get back to the nominees of the week!
Candidates
Feed by @jessedraxler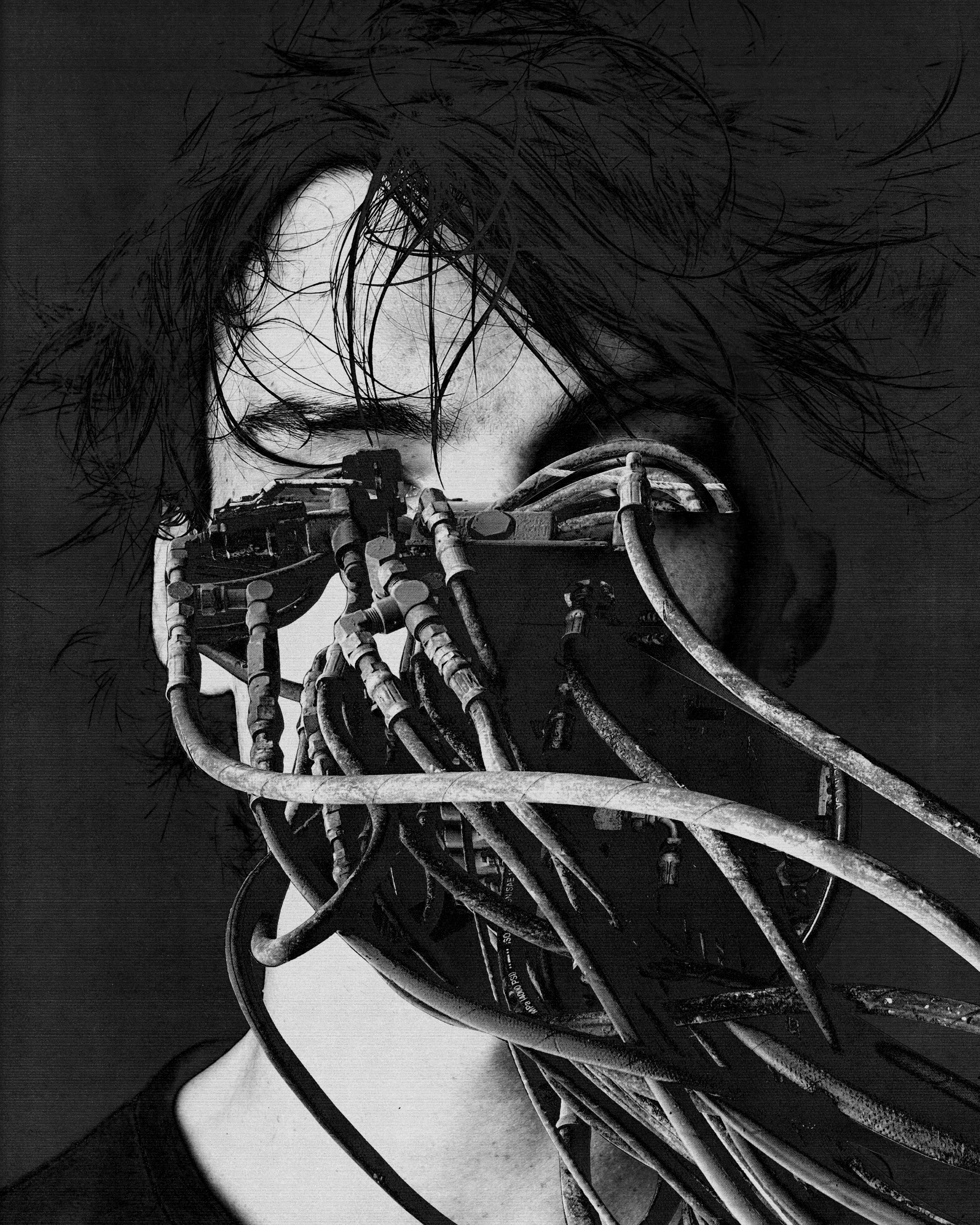 Feed is a compilation of two photos. One is a portrait, the other depicts a bunch of cords and cables that resemble a battery. The NFT is composed in a way that basically no human features can be seen, the whole space is covered in wires, feeding the creature.
That's how the author describes Feed: "My work explores the sensations of existing as an infinite being in a finite capsule. Identity is the solidification of the ideas you use to represent yourself into a fixed state.  It is the system used to differentiate ourselves from some and glue us to others. I am not sure who exactly to credit for this, but it my fav zen quote is "identify with nothing" and I think that translates to my work, cycling through styles, techniques, mediums to explore the nameless grey spaces in our individual and group psych. My spirit haunts the body of my work, but there is no identity, each piece is it's own Rorschach."
New World by PPSS
PPSS is a duo consisting of two artists, Pavel Pepperstein and Sonya Stereostyrski.
New World is being described as "a version of an entirely new world with incomprehensible borders, where all the territories are covered with ornaments of flowers. Perhaps this is the personification of the idea of a blooming new world in which snow-white "koloboks" live-ideal spherical creatures immersed in a state of permanent bliss and nirvana."
4D Visions: Masquerade by Glenn Marshall
Employing "Depth Mapping" with infinitely generated AI visuals, these 4D animations are a series of works that demonstrate the AI's capability of expressing time and space as a whole.
Masquerade demonstrates multiple locations converging into one, perception and perspective dissolving into a fluidic notion, defying any visual logic.
It seems that you are running through an endless hall and every room reveals new masquerade actors. Who is hiding there behind the masks? You will never know. 
This "masquerade race" is reminiscent of real life, where people hide their real faces and emotions to never reveal them.
Overgrown by Nikolina Petolas
An artwork from the multi-awarded series "Tale of the Blue Pear".
Shown with the positive, even humorous attitude, in these surreal scenes, animals settled in man-made places. Here they are all equal, no hierarchy.
We can find an allegorical meaning in Nikolina's works. The NFTs from the series depict personified creatures, showing us the animalistic side of human nature. 
Suspended Drop by @aevtarperform
Suspended Drop should not only be watched, but listened to, as both audio and visual components are equally important.
The NFT leaves us to observe strange asexual mirror creatures throw off the remnants of sleep. Bodies in suspension awaiting the release of a beat drop that never comes.
The video render is a loop in forever ascending sound. The tone behind the beat is a fractal sound called Shepard Scale.
Yin and Yang by DELARAM
The polar relations of the Yin and Yang characters are conveyed through contrasting colors.
The author doesn't comment on the details, the description comes to "Yin and Yang invent secrets to fill the cracks of day and night."
There is no conflict intended, Yin and Yang by DELARAM is about complementing.
And the NFT of the Week is…
This time your votes went to the art projecting archetypal images.
Yin and Yang by DELARAM becomes the NFT of the Week! 
There is no division into the strong and the weak, superior and subordinate, winner and loser. Yin and Yang intends to tell us that balance can be reached via mutual support and understanding.
Consider voting for the next NFT of the Week to make sure your favourite contestant wins.
What do you think of these NFTs?
Share your thoughts on Cointribune's social media!
Drop us a line here, and make sure to attach the links to the artworks you find interesting, as well as a few words as to why exactly you think they're notable. We will consider all the incoming works, and if your choice resonates with ours, it will get featured in one of the upcoming instalments of NFT of the Day! 
Are you an artist? Feel free to share your creations. We'll be ever so happy to help you get your works around.
Recevez un condensé de l'actualité dans le monde des cryptomonnaies en vous abonnant à notre nouveau service de newsletter quotidienne et hebdomadaire pour ne rien manquer de l'essentiel Cointribune !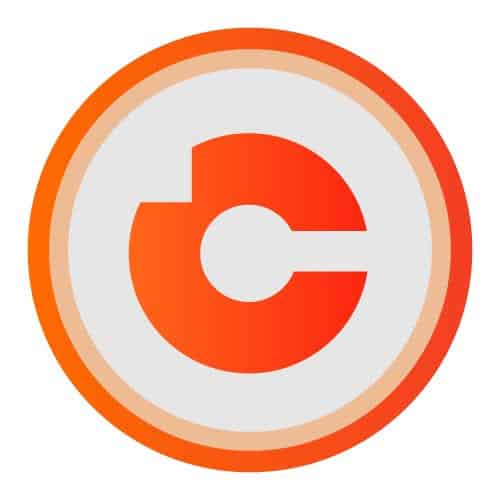 How many crypto nerds does it take to fork an altcoin? I may be a failed comedian, but crypto is no joke! I want to share my knowledge and help others to see the bright future ahead. #buybitcoin
DISCLAIMER
The views, thoughts, and opinions expressed in this article belong solely to the author, and should not be taken as investment advice. Do your own research before taking any investment decisions.