Five Neobanks Where You Can Buy Bitcoin (BTC) and Other Cryptocurrencies
Neobanks (financial technology firms that offer internet-only financial services, therefore lacking physical branches) are democratising finance at lightning speeds – even if some traditional banks have created their own neobanks (Bó by NatWest and Yolt by ING). They have many advantages over traditional banks, for example: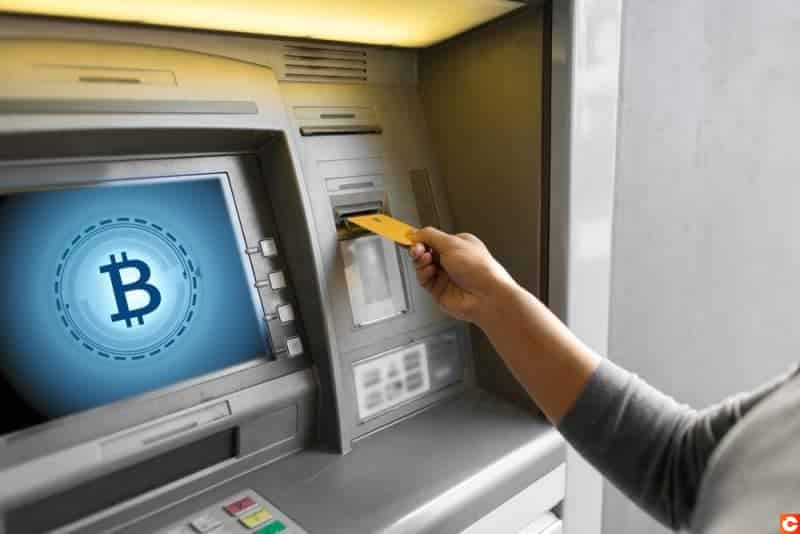 Accounts can be opened in minutes
Free debit card
No additional fees abroad
Very user-friendly and streamlined apps
Instant payment notifications
In-app customer support
Digital 'single-use' cards that can be used to make online payments more securely
Built-in features to track spending
While most neobanks don't yet allow the purchase of cryptocurrencies on their platform (I.e. N26 and Monzo), there are some that do (Revolut). However, the most common place to buy cryptocurrencies are on the platforms of companies dedicated only to cryptocurrency (like Coinbase, which started life as a cryptocurrency exchange platform before later launching its Coinbase debit card to meet the needs of its users). Both these services allow you to receive a debit card during the sign up process and link it to your account (just like a traditional bank). You will be able to add funds to this account and then buy and sell cryptocurrencies using their mobile app.
Continue reading to discover five digital banks that allow you to buy cryptocurrencies through their mobile app:
1. Revolut (United Kingdom)
Type: 'classic' neobank
Founded: 2015
Latest funding round: $500 million in Feb 2020
Cryptocurrencies: Bitcoin, Ethereum, Litecoin, Ripple, Bitcoin Cash, Stellar Lumens
Fiat currencies supported: 90
Mobile app: iOS and Android
Commission on cryptocurrency: 0% but spreads of up to 3%
Cashback policy: none unless premium/metal subscriptions taken out
Visa or MasterCard: Visa
Main advantage: one-stop-shop for many banking and wealth management services
Main drawback: high spreads
Good to know: Revolut is one of the most popular European neobanks, along with N26. However, there are reports from customers whose funds have been frozen for weeks or even months by Revolut due to errors in their KYC process. Revolut blocks customers and then doesn't help them to unblock their accounts… Not very reassuring!
2. Crypto.com (Hong Kong)
Type: Crypto-neobank
Founded: 2016 (under the name Monaco Technologies GmbH)
Latest funding round: $26.7 million of ETH between May-June 2017
Cryptocurrencies: over 55 cryptocurrencies
Fiat currencies: 7 including US$, €, £, ¥, SGD, HK$ and A$
Mobile app: iOS and Android
Commission on cryptocurrency: 0%.
Cashback policy: up to 5% depending on how much CRO you have staked. The levels of cashback are as follows:

Less than 1000 CRO = 1%
1000 CRO = 2%
10,000 CRO = 3%
100,000 CRO = 5%
1,000,000 CRO = 8%

Visa or MasterCard: Visa
Main advantages: the high % of cashback is really very interesting and unparalleled anywhere else, as is the 0% commission on trades (especially good considering the low spreads offered too). There is also a service (called Crypto 'Earn') which offers the chance to earn up to 18% p.a. on a range of cryptocurrencies (12% for stablecoins) over a flexible or three-month spell (the best rates are with the equivalent of 10,000 CRO or more). You can even get free Spotify, Netflix and Amazon Prime if you 'stake' (i.e. immobilise) 1,000 to 100,000 CRO.
Main drawbacks: it is not available in every country in the world and the benefits are so good it might not be long before they are lowered or cut back). Cashback is offered in CRO.
Good to know: Their headquarters are based in Hong Kong, but perhaps they may open a European branch as they continue to gain a large customer base in Europe. If you sign up in the UK you will only be able to top up your card in GBP.
3. Wirex (United Kingdom)
Type: Crypto-neobank
Founded: 2016
Latest funding round: over £3m through crowd funding platform Crowdcube in Oct 2020 with a pre-money valuation of £125,000,000
Cryptocurrencies: 10 (less if you live outside the EEA)
Fiat currencies: 11 in the EEA but 12 in Asia
Mobile app: iOS and Android
Commission: Varies
Cashback policy: upto 1.5%. The amount depends on the number of Wirex Tokens (WXT) you own (1 WXT = $0.01 correct as of June 2020). The amount of cashback you can get are:

At least 49.999 WXT = 0.5%
Less than 100,000 WXT = 0.75%
Less than 500,000 WXT = 1%
More than 500,000 WXT = 1.5%

Visa or MasterCard: Visa
Main advantage: based in the UK, licensed with the FCA, combination of cryptocurrencies and fiat monies
Main drawback: reviews on the internet are not the best, high fees
4. Coinbase (United States)
Type: Coinbase is a crypto exchange platform with an associated debit card
Founded: 2012
Latest funding round: $300 million in October 2018
Cryptocurrencies: 27 in the UK and Europe with 30+ on Coinbase Pro
Fiat currencies: All major currencies including GBP
Mobile app: iOS and Android
Commission: 1.5% on Coinbase (buy/sell), 0.5% or less on Coinbase Pro.
Cashback policy: none
Visa or MasterCard: Visa
Main advantage: a wide choice of cryptocurrencies offered, Coinbase remains one of the major players in the cryptocurrency market
Main drawbacks: High commission, using your card costs 0.2% in the Eurozone and 3% outside the Eurozone, card only available in Europe, costs £/€4.95 and no cashback. Free ATM withdrawals are limited to £200 per month (fees of 2% apply in the Eurozone and 3% outside the Eurozone). Finally, there is a 2.49% fee when purchasing using cryptocurrency.
Good to know: Coinbase is headquartered in San Francisco but is ironically only available in 40 US states.
5. Bitwala (Germany)
Type: Crypto-neobank
Founded: 2015
Last fundraising: $13 million in July 2019
Cryptocurrencies: Bitcoin & Ethereum
Fiat currencies: € only
Mobile app: iOS and Android
Commission: 1%
Cashback policy: none
Visa or MasterCard: MasterCard
Main advantages: non-custodial wallets (the only platform (to our knowledge) that allows its users to keep control of their Bitcoin wallet's private key), based in Germany, 4.51% interest on your bitcoin
Main drawbacks: only available in € for now, can't use the app unless your mobile has biometric capabilities
If you want to debate the neobanks mentioned in this article or if you want to show us other digital banks where you can buy and sell cryptocurrencies, do not hesitate to tell us about them on our socials!
Disclaimer: the information in this article is for information only and should not be taken as financial advice, it is possible that the information has not been modified since its publication. Remember to always do your own research so you can take your own well-informed decisions!