Swissborg doubles the returns of its CHSB Yield Program
Swissborg is one of the must-have apps in today's cryptocurrency ecosystem. With an extremely pleasant and easy-to-use interface, Swissborg has won over millions of users. However, the project's benefits do not end there. Beyond an extremely fluid and well-managed application, you have unbeatable performance. In fact, the returns on the CHSB Yield Program have just been readjusted, to everyone's delight, upwards!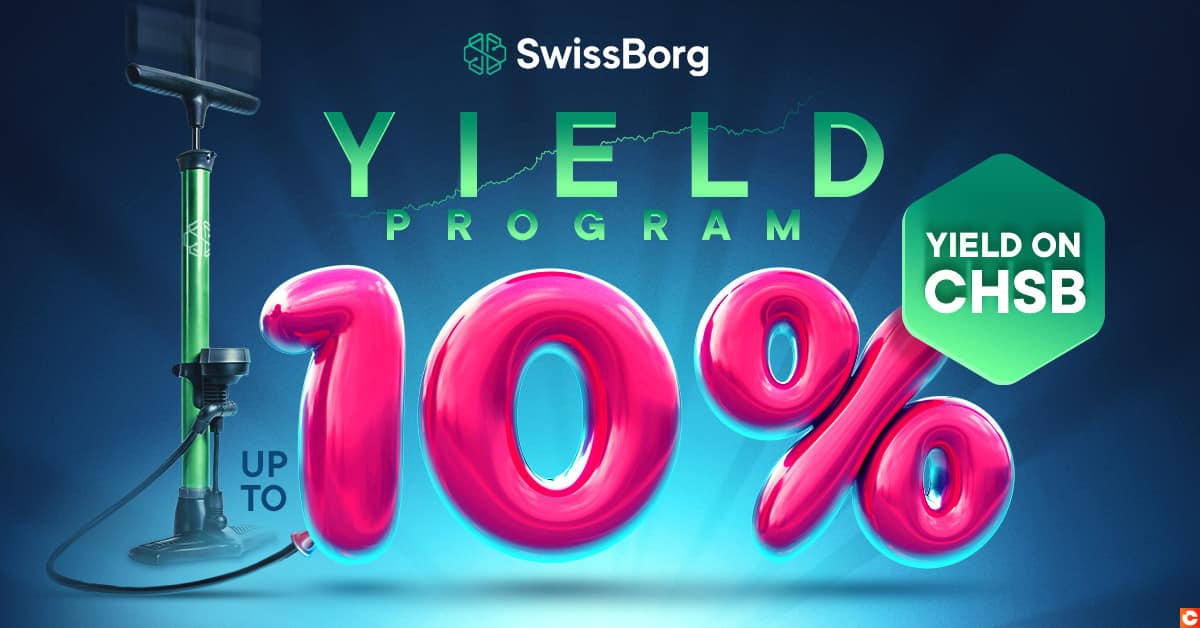 Ambitious and sharply rising results
Q1 was exceptional for Swissborg with following targets achieved:
5,000 new premium users
$100m (~£72m) in USDC Smart Yield
100,000 ETH staked on ETH Smart Yield
Over 350,000 verified users globally
Over one billion of assets under management (AUM)
Average weekly volume of $200m (~£144m)
These numbers are impressive enough for two projects let alone one and for good reason. Swissborg has definitely gone from being a decent app on your phone to a must-have in the crypto ecosystem. Moreover, the price evolution over the few months of its utility toke, CHSB, clearly shows how far it has come.
Rising rewards
And while this success could have swelled the head's of the Swissborg team and let them rest on their laurels, they are doing quite the opposite! The project is even more motivated by this community momentum and so they have increased the rewards of the CHSB Yield Program! We are talking not talking about a marginal increase either, they have almost doubled it!


If Swissborg can offer such rewards, it is thanks to your support, you the community who use this app on a daily basis.
It is important to specify that the CHSB Yield Program and the Smart Yield are two separate products. The CHSB Yield program has no exposure to DeFi, it is a staking program. This therefore means you run a minimal risk, as you are exposing yourself only to the volatility of the CHSB token. Hence why it is accessible to all!
Rising rewards demonstrates Swissborg's strengths. Without a doubt, users will be more than happy with this news, and it's a safe bet that Swissborg will continue to attract more and more new users. Officially we can say, this project is awesome! We have been following it for many months, and we can only warmly recommend it to you.