New Bitcoin (BTC) wallets in El Salvador could cost Western Union £290 million annually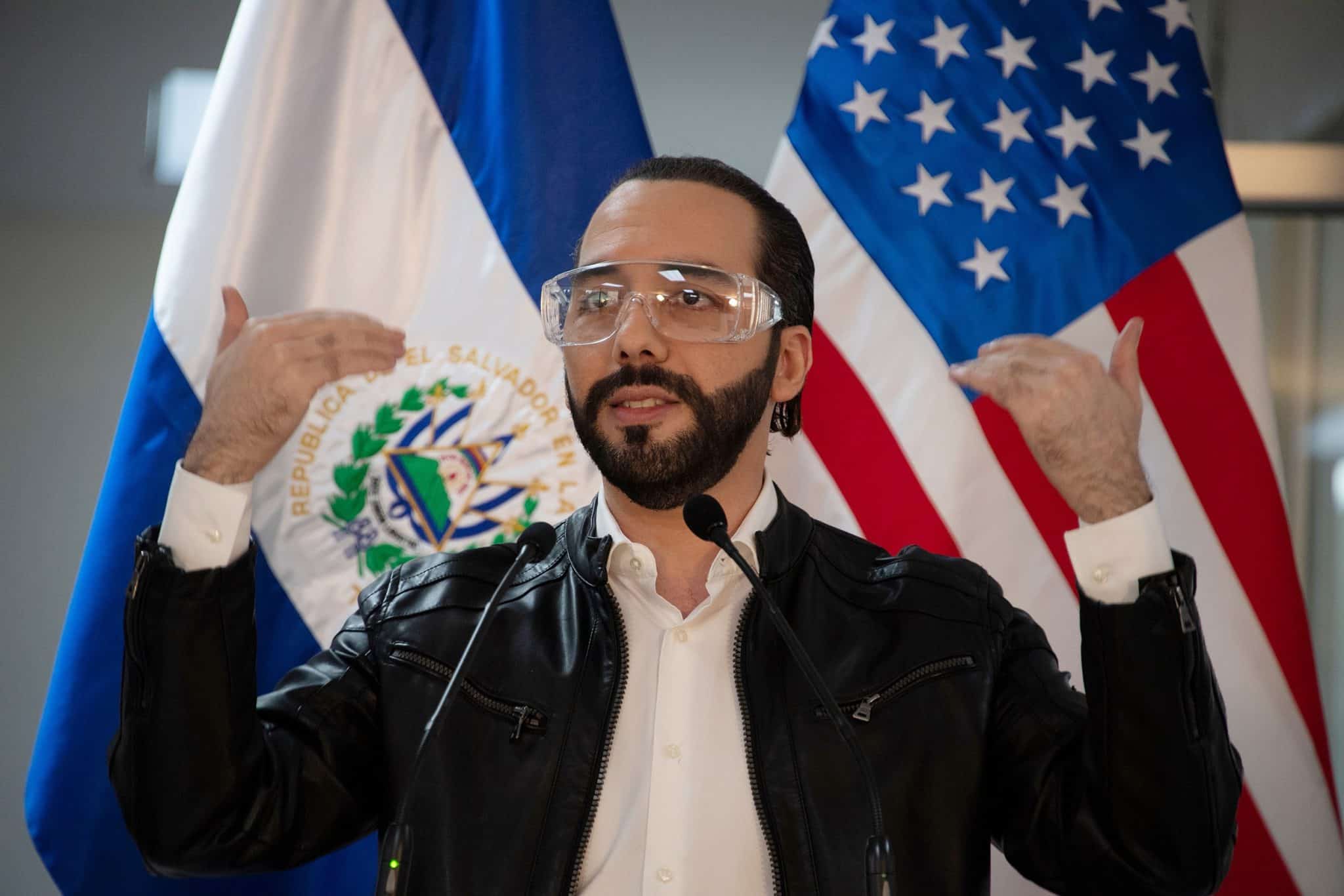 International money transfers in El Salvador: what's the issue?
The current situation in El Salvador is rather controversial. Those who have left the country and transfer money to their relatives in El Salvador are forced to resort to Western Union services.
To transfer their funds, Salvadorians now need to go to a Western Union office and send cash. Each transaction is charged with an £18 commission. An average transfer to El Salvador takes up to three days.
Why Western Union is not an option anymore
Receiving money in El Salvador presents even a bigger challenge. To receive money transfers, Salvadorians have to get to the Salvadoran branch of Western Union and pick up the cash there. Criminals, who are well aware that people get cash from the Western Union office, are constantly assaulting defenseless victims.
The situation has slightly improved ever since Western Union added an online transfer option. Yet, it does not negate the main problem: Western Union still charges huge fees for international transfers. For example, the company requires a 12.5% commission for a £70 transfer.
More than 2.5 million people send money to their relatives in El Salvador, and all of them are constantly experiencing problems with this outdated remittance system.
According to statistics, last year the grand total of money transfers amounted to almost £4.3 billion, which is almost 23% of the total GDP of El Salvador. A significant part of this huge sum went to intermediaries who carried out the transfers.
"Remittances are one area where the status quo in our legacy financial system is terrible, with extraordinarily high fees leveled at populations that can ill afford them," said Matt Hougan, Chief Investment Officer at Bitwise Asset Management.
Chivo wallet: transfer without commissions
Bitcoin can help cope with high commission fees. In fact, it was the main reason why Nayib Bukele, the president of El Salvador, endeavoured to make BTC a legal tender. To facilitate BTC transfers, the government has launched a new national virtual wallet Chivo ("cool" in English"). Its main advantage is that there are no commissions for Bitcoin (BTC) transfers.
"It won't be overnight; 100% of remittances aren't going to move to the Chivo app tomorrow. These things take time, and people naturally worry about trying new things with money. But the current fee levels of charge for remittances are going to prove unsustainable," added Hougan.
Chivo proponent Nayib Bukele
President Bukele is a young, technically savvy, ambitious, and promising leader. Today, he is doing everything to ensure that Bitcoin is fully integrated into the country's financial system.
Recently, the government of El Salvador suggested issuing £20 in BTC to every Salvadoran who registers in a new wallet, which is quite a bonus considering that the minimum wage in the country per month amounts to £260.
Remittances save lives
Statistics show that up to 70% of the entire population of El Salvador regularly receives financial assistance from abroad. The average monthly money transfer equals £140, which is half of the total income for many families in El Salvador, meaning that these transfers help sustain the lives of the majority of the country's population.
The official data shows that about 60% of fund transfers are done through intermediaries engaged in money transfers, another 38% of funds are sent through banking institutions. Commissions vary, but for the most part, the commission percentage is in inverse ratio to the size of the payment: the smaller the money transfer, the higher the commission.
For example, to send £10 from Canada to San Salvador, the sender will have to pay Western Union a 30% commission. However, the commission can be reduced to 1% if the operation is conducted via a wallet. Meanwhile, the Chivo wallet that can be easily accessed by all citizens of El Salvador requires no commission fee. Money can be withdrawn in one of the 200 Chivo ATMs installed throughout the country.
Today, any citizen of El Salvador can use Chivo to transfer Bitcoin. Crypto reaches the recipient's account just in a few minutes. After the transfer is complete, BTC can immediately be cashed out at one of the Bitcoin ATMs. This is an incredibly successful solution that is expected to significantly improve the country's financial situation.
Will Western Union lose its revenue?
The president of El Salvador projects that various organisations engaged in money transfers, including Western Union, can lose up to £290 million a year if Bitcoin transfers become popular with the population. Mario Gomez Lozada, a Salvadoran banker who works with Merrill Lynch and Credit Suisse, believes that this figure will be much closer to a billion pounds. Lozada is experienced in dealing with virtual currencies since he is engaged in the exchange of derivatives for digital assets.
Western Union and many other companies have already received requests to comment on the situation. Yet, no response followed. So far, it remains unknown whether the companies are going to change their commission fee policies.
Salvadoran crypto investors react
Jaime García, who moved from El Salvador to Canada a few years ago and now transfers money back home, voiced his opinion on the new Bitcoin law. García says he is really happy about the changes, although he doesn't support the current president of El Salvador.
Up until the first announcements of the new Bitcoin law, which date back to June, García had never been interested in cryptocurrencies. For the last three months, he has examined the industry and even invested in crypto using the Trezor virtual wallet.
After digging in and experimenting together with friends and family, García said he feels one of the most powerful features of the Chivo wallet is the fact that users can operate in either U.S. dollars or bitcoin.
He is sure that such a system is helpful for those who do not yet trust cryptocurrencies to get used to it. García has stated that he is looking forward to the further development of Chivo, as he is interested in how many Salvadorans will finally turn to Bitcoin. He assumes that first, everyone will transfer their BTC out of Chivo into a wallet where they can have more control over the funds. But gradually, people will get used to crypto and start using BTC as an alternative payment option. As a result, many consumer goods, such as bread or milk, will be valued in Bitcoin.
Alarm!
Back in March, many Salvadorans began using cryptocurrencies to perform faster, cheaper and safer transactions. They used the Strike app, which became the most popular application in the country within a few weeks after its launch. This means that long before the Bitcoin law, the citizens of El Salvador saw a solution in crypto.
However, there are certain risks. Experts claim that crypto wallets are no different from a bank, which means that they can be frozen by the government. With Chivo still in its initial stage, there is no guarantee that it is safe against hacking. Therefore, it is recommended to keep funds in other virtual wallets.
Raising awareness
There is a need to raise awareness in El Salvador regarding crypto wallets, such as Chivo, and crypto-related activities in general. Many citizens simply do not understand how crypto works.
"I think there's financial bitcoin hygiene that a lot of people don't understand when it comes to a custodial wallet, which is what Chivo is. It's not even that people are distrustful of the government. People are distrustful of platforms like Mt.Gox — centralised entities that hold money, that have been hacked in the past," García says.
Though the Bitcoin law has caused a wave of criticism from around the world, President Bukele seems to have a strategic roadmap for El Salvador's economy.