Curve: one card to rule them all!
Curve is the perfect fit for anyone who uses cryptocurrency cashback cards, such as those offered by Binance or Crypto.com. Today, we present to you a new project that could change your life, especially for those among us whose wallets are bursting at the seams with all the bank cards they have accumulated over the years!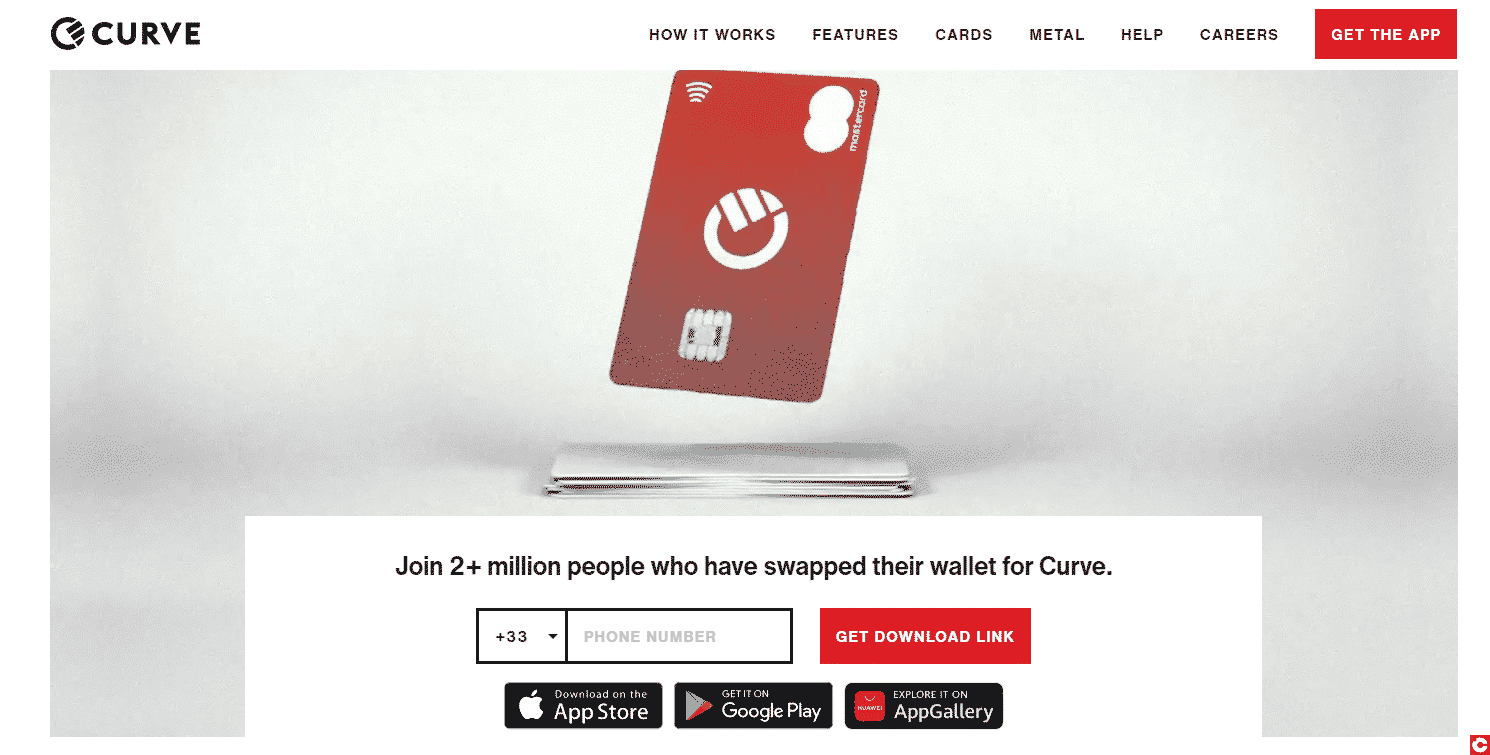 Please note: This article is brought to you by Curve. Cryptocurrency investments are inherently risky. Be sure to carry out your own research, and do not invest beyond your financial means. This article does not constitute an investment incentive.
Presenting the Curve card
The concept
Curve's objective is simple: to be a financial aggregator that enables customers to gather all their bank cards under one roof.
We live in a world where there are ever-growing numbers of financial products, each of them offering the customer a different bank card to fully benefit from the service on offer.
The problem is that customers are forced to register for all the cards to be completely prepared for all eventualities! Are you buying a product from partner X? Then you need to use card A! Are you buying from partner Y? You need card B, then! The whirlwind of cards and selected partners leaves customers scratching their heads over which card they should use.
This is where Curve enters the scene. But what exactly is it?
Curve is a bank card. Yes, we know. Yet another one. However, it is nothing like the rest of them. Our promise to you. Curve allows you to group all the cards you have together into one single card.
Gone are the days where you have to waste five minutes thinking about the correct card to use when you are buying something. Now, the only card you need is Curve. It is the genius piece of software that will busy itself with selecting the best card possible among all those you added to the Curve super card!
Which cards are compatible with Curve?
To use the Curve card, you will need to register the details of all your bank cards in the dedicated mobile app. Below is a list of all the bank cards compatible with Curve:
Visa (credit or debit)
Mastercard (credit or debit)
Prepaid cards (Monzo, Osper, Tide, Revolut, Monese, Loot, N26, Qonto, Soldo)
The best part about this is that Visa cards are accepted. This means that Curve is compatible with all the cards you know and love:
In summary, thanks to Curve, you can use all your favourite cryptocurrency cards!
Presenting the mobile app
Easy to use
To make using Curve as straightforward and flexible as possible, an intuitive mobile app has been designed where users can directly manage everything they need to!
This includes important elements such as:
Managing your Curve super card
Adding and removing bank cards
Freezing cards, adjusting spending limits, ordering new cards
Sending money to friends
Above and beyond the classic functionalities, however, Curve also offers a range of exclusive features only available on the dedicated app! We will take a look at two of them below.
Go back in time!
A few days after paying for something, have you ever realised that you intended to pay with a different card? No need to panic, Curve has got your back!
Curve makes it possible to cancel a transaction and change it to another bank card up to 90 days after the initial transaction was completed.
Double cashback!
With the Curve card, you are entitled to benefit from exclusive advantages on your traditional cards and your Curve card alike. Do you realise what that means? Welcome to the world of double cashback!
Are you the type of person who loves getting cashback with every purchase? Take that feeling and double it, and now you know how it feels to be a customer of Curve!
Nowadays, bank cards have become a powerful weapon in the consumer's arsenal. Scores of financial products have understood this, and they have designed a whole range of bank cards with exclusive customer offers. The problem is that this has caused an exponential rise in the number of cards we have in our wallets, leading to those infuriating moments when we cannot find the card we need, or worse still, when we lose a card. Curve is here to save the day with an incredibly efficient solution allowing you to easily manage everything in one place, all thanks to a unique bank card and an ergonomic mobile app. Furthermore, Curve can host the visa cards offered by Binance and Crypto.com. So, what is your excuse for not having it already? If Curve sounds like your kind of bank card, click here right away, and you will receive a £10 signup reward!