It's Now Possible To Spend Cryptos On Daily Purchases!
Have you ever thought that cryptocurrencies were great but you were struggling to spend them for everyday purchases such as buying a pair of trainers or headphones? Well, now one project has come up with a solution for all that. Make sure you tune in more often to make sure you are always up-to-date with the latest and greatest ways to spend your every appreciating cryptocurrency.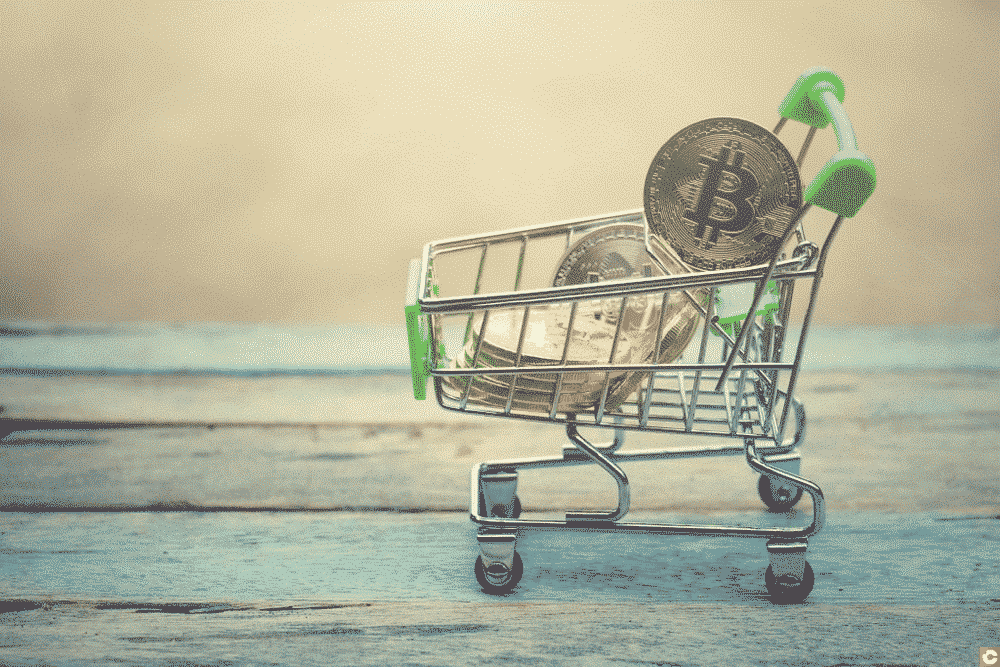 Cryptocurrencies are often misunderstood by the uninitiated. One of the criticisms that often crops up is that cryptocurrencies are purely speculative and have no use in everyday life. Although it is lazy to judge cryptocurrencies like this, the simplest way to respond to these accusations is to show off concrete use cases. Enter Crypterce, a website where you can sell and buy products online with Bitcoin and many more cryptocurrencies!
Crypterce's launch
After more than nine months of intense development and the establishment of extensive logistics infrastructure, TheFactory and Sesterce announced the launch of their e-commerce store Crypterce.
"Having partners like Sesterce, the world leader in crypto mining solutions, and TheFactory, an investment fund with a rich portfolio encompassing shares in companies like SpaceX and even Airbnb, allows us to have some legitimacy in the crypto market… This is why our customers trust us and frequently buy from Crypterce." Younes El Manssouri, CEO of Crypterce.
Launched in May 2020, Crypterce has experienced unprecedented growth and continues to grow. Today, Crypterce has more than 5,000 customers worldwide.
El Manssouri added, "The idea is to create a secure space, with glowing references, open to all, that lets users make everyday purchases with their cryptocurrency… Our aim here is to increase the number of real applications for end consumers, and thus help the development and democratisation of cryptocurrencies globally."
A wide range of products
Crypterce already offers tens of thousands of products on its website in over 50 different categories. You can find everything: from tech to homeware and from sports to toys. The range of products on offer is surprisingly vast.
Worldwide delivery is available, and no less than six cryptocurrencies can be used to pay for your purchases: bitcoin (BTC) of course, but also ether (ETH), litecoin (LTC), bitcoin cash (BCH) or stablecoins like USDC and DAI.
Aware of the impact that cryptocurrencies will have in the future, Crypterce has already made a place for itself in the world of crypto. The future looks bright for this French-made platform…
France on the front row
France is a leader in the blockchain and crypto! Props to our neighbours across the Channel: even if their laws and taxation aren't the best for crypto, their entrepreneurs are always talented.
Crypterce is one of those projects. Despite all the obstacles that could stand in their way, the teams from Sesterce and TheFactory weren't scared of. Today, looking at the result, the platform has more than 5,000 customers and a great range of products available.
Once again, France continues to show that it craves adventure and wants to offer the world some great products and services.
A French Amazon 2.0?
Crypterce doesn't hide its ambitions. On its website, the platform states: "It's like Amazon, but in Cryptos." This is the simplest way to explain the benefit of Crypterce.
Want to get the latest Apple devices? They are all available on Crypterce! And you can pay for them in bitcoin or another cryptocurrency of your choice.
Moreover, prices are not displayed in pounds, euros or dollars – at least, not by default. This choice is deliberate, and shows Crypterce's ambitions to be a crypto retail platform. Remember what they said before? "It's like Amazon, but in Cryptos!"
A partner programme
Although not necessarily well known among the public, affiliate programmes from platforms like Amazon are a great way to acquire new customers and get their name out there.
Such programmes work in the following way: if someone buys a product on the platform after being directed to the site by a link on a blog, in a video, or somewhere else, then the person who posted the link will receive a commission from each sale.
Crypterce understands this, and has already set up an affiliate programme on their platform. So, if you help sell one of their products, you'll get 3% of the sale! With products worth several hundreds of pounds, this commission is not to be taken lightly.
It's a smart, win-win system that helps Crypterce to grow quickly through one of the most tried and tested approaches: word of mouth.
Why spend your cryptocurrencies?
Poor fools! Don't spend your crypto! HODL! Who would be dumb enough to make that mistake?
Maybe that's what you're saying to yourself when you read this article… And obviously, this reasoning is understandable, especially when the price of Bitcoin is seemingly only going up…
Apart from the tax point of view that we will not address here because it's way too complex, there is a real ideological and financial reasoning behind the decision to buy in cryptocurrencies.
Ideological aspect
First of all, it is important to understand that a democratisation of cryptocurrencies is not possible without use. At least according to some.
We often criticise cryptocurrencies for being purely speculative, having no other use case, and that they could never claim the role of currency that they pride themselves on.
Crypterce is precisely for these people. Respond by showing them that cryptocurrencies can be used as currencies, that cryptocurrencies are useful, and are not just speculative.
Financial aspect
Apart from the ideological aspect, there may be a financial benefit behind Crypterce's approach. Exactly, I'm telling you that using Crypterce could be good for your piggy bank! But how?
Because if you have the ability to spend in cryptocurrencies, and spend them easily, then the barrier between your pounds and bitcoin will gradually begin to disappear… Until the day when it's actually easier to use cryptocurrencies than fiat in your daily life.
With Crypterce, you can buy some of your physical assets with crypto. That's less pounds you have to spend, which you could change into more crypto… All the better if the market is bullish!
Crypterce wants to become a major online retail player in Europe and around the world… And all with payments in crypto. Behind these ambitions lies a great deal of work, and the platform has already forged strategic partnerships to suit. Undoubtedly, this is a project to follow. To celebrate its launch, Crypterce is offering our readers a 5% discount code: THECOINTRIBUNE5. This code can be used throughout the shop with no minimum purchase. You know where to buy your Christmas presents now!