Venezuela Now Allows Taxes To Be Paid In Crypto
Among the countries that accept the use of cryptocurrencies, we find Venezuela. The particularity of this South American country lies in that the use of cryptocurrencies is now integrated into its taxation. More explicitly, it is now possible to pay taxes with the national cryptocurrency: the petro (PTR), in Venezuela. Maybe soon with Bitcoin (BTC) too?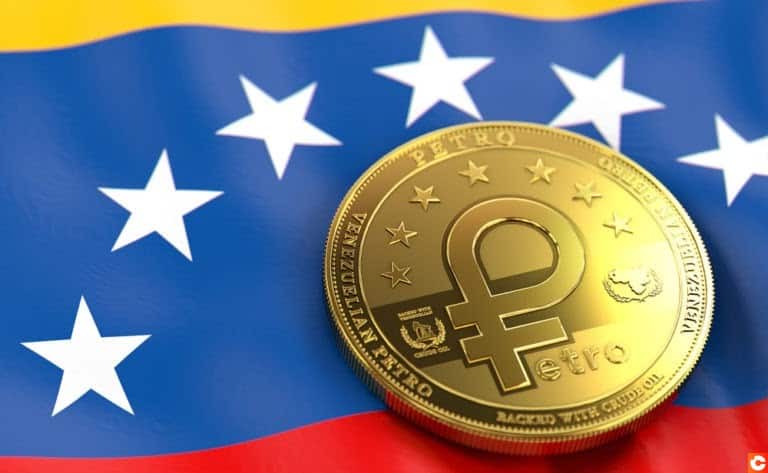 The use of PTR in the Venezuelan tax system
With the creation of petro (PTR), Venezuela has a cryptocurrency which could be seen as a credible alternative in the face of numerous international sanctions. The advent of this cryptocurrency pegged to Venezuelan oil has also enabled the government to raise capital. From today, the petro (PTR) has even entered the Venezuelan tax system.
The ambition linked to the novelty is the use of cryptocurrencies to calculate taxes within the country. We therefore find ourselves in a new era of taxation. All this could not have happened without the National Agreement of Municipal Tax Harmonisation proposed by the Bolivarian Council of Mayors of Venezuela. It was this agreement that paved the way for a new system of tax optimisation in the country.
305 out of 335 mayors, all from the left-wing Unified Socialist Party of Venezuela (PSUV), led by Maduro, voted in favour of the transition from the current tax system to one based on cryptocurrency. Some mayors, however, wanted the collection in fiat currency not to be abandoned simultaneously.
However, choosing the PTR as the country's sovereign cryptocurrency appears more as a means of calculating taxes rather than the actual method of paying taxes.
What future for this new cryptocurrency?
Venezuela is going through a period of hyperinflation. This is forcing many citizens to turn to other currencies like the US dollar. The cost of some goods and services have now been pegged to their estimated dollar value as the Venezuelan bolivar falls in value daily. Since taxes are also set in dollars, the switch to cryptocurrency appears to be a realistic solution in effectively fighting inflation.
We will be able to judge the appropriateness and success of this decision on the outcomes from the initial experiences of using the petro (PTR) to pay Venezuelan tax. To encourage the population to massively adhere to this new system, the government granted a fuel subsidy to petro (PTR) users as a means of payment. The petro can therefore be considered as the main intermediary between the worthless VES currency and US dollars.
This new cryptocurrency-based system may or may not be a breakthrough in Venezuela's economy. However, currently, is an emancipation vis-à-vis the dollar possible? What follows, will be the only way of knowing.