The Best Wallets For NEO
Mon 15 Feb 2021 ▪ 2h24 ▪
8
min read — by
So you've just purchased some NEO on a cryptocurrency exchange, or at the very least you are thinking about buying some, and you've heard it's important to transfer them to a wallet… Well let's start with the good news, you've come to the right place! This guide will tell you more about the benefits of using a NEO wallet and look at the best choices available for this unique cryptocurrency.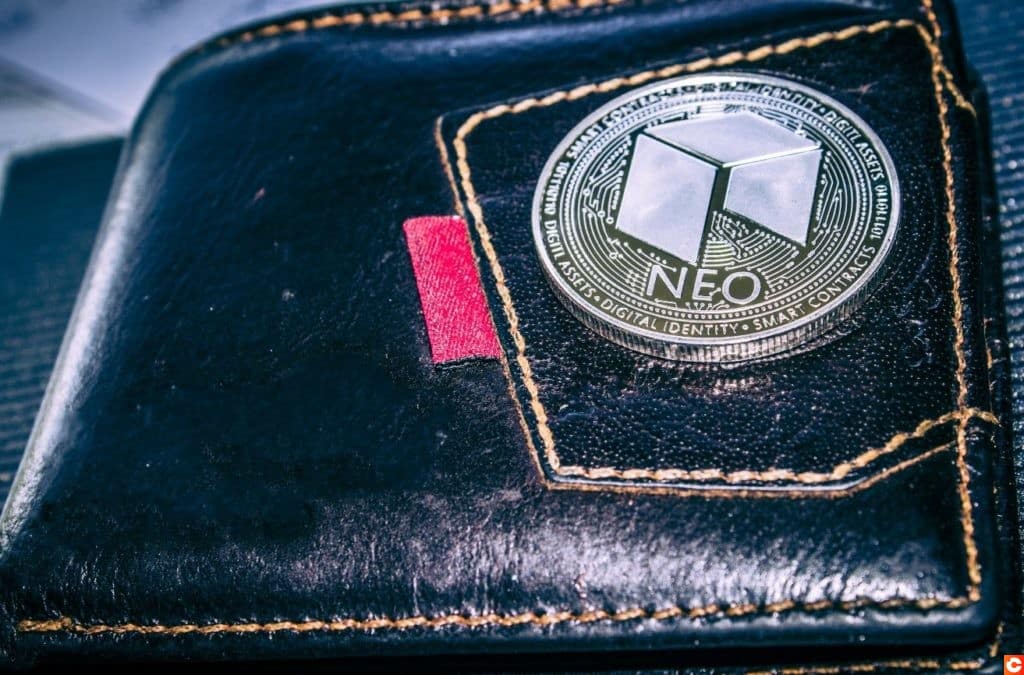 What is a cryptocurrency wallet?
A cryptocurrency wallet, or simply just a wallet, is a type of software developed to securely store the private key that gives you access to your cryptocurrency (or cryptocurrencies) on the blockchain. They come in various forms, from a simple sheet of paper to an electronic USB key as well as a variety of apps, software and websites using the cloud web services.
What is a NEO wallet?
A NEO wallet is a wallet compatible with the NEO cryptocurrency. These wallets are designed specifically for use with NEO, but can also be compatible with many other cryptocurrencies. In addition to securing the private key of your NEO, using a NEO wallet makes it easier to collect GAS (the second cryptocurrency in the NEO network) which are passively generated when you own NEO.
The advantages of using a NEO wallet
Using a NEO wallet allows you to control your private key, which gives you access to your NEO. You can therefore use it at any time to make deposits or transfers without needing any third party authorisation. Be aware that by leaving your NEO on the exchange where you bought them increases their exposure to the risk of hacking (the majority of stolen cryptocurrency is stolen from exchanges).
Some wallets have additional features, such as real-time exchanges, as well as functions which allow you to accept or decline a cryptocurrency transfer with just a push/click of a button.
The different types of wallets
Cryptocurrency wallets come in various forms. Here are the ones you need to know about!
Online wallets
Used by cryptocurrency exchange platforms or dedicated websites, these wallets are very easy to use and do not have to be installed on any device to be used/accessed. However, this also means they have low levels of security and the responsibility of the security of your funds is reliant on the hosting platform. This makes these wallets the least recommended options for storing large sums of NEO. However, for people who do a lot of trading, they are a very practical choice as they offer the best flexibility.
Wallet applications
Wallet apps are software that are downloaded and installed on your tablet or smartphone. They have the advantage of being free to use and offer a large number of features that give you a greater degree of control over your NEO. However, the level of security they offer is quite limited, so it is best to use them only for storing and using small amounts of NEO.
Hardware wallets
Hardware wallets are physical devices (normally in the form of USB sticks), created for the purpose of storing cryptocurrency. By generating and storing your private key locally in an encrypted environment, they make sure that no external programme can access it. This form of cold storage, another way of saying offline storage, is the best way of keeping your NEO safe from the prying hands of hackers, while allowing you to use your NEO in an easy and intuitive way.
Paper wallets… and the power of your mind!
These are the 'old skool' techniques that were the only options in the very beginning before the above options were developed. This involves either memorising or writing down your private key on a piece of paper. If you are memorising, you might want to use the mnemonic method. While these options are very safe, they are not 100% fool-proof and in addition, they make transactions very annoying to perform, and therefore are not recommended.
The three best wallets for NEO
Among the many wallets compatible with NEO, the following three choices stand out for their top security, quality and ease of use. Let's discover their characteristics together so that you can compare them and make the choice that best suits your needs.
Ledger Nano S
The Ledger Nano S is a hardware wallet compatible with many cryptocurrencies, including NEO. Developed by the French manufacturer Ledger, it is equipped with an encrypted chip designed to generate and save your private key offline, which means it offers a high level of security. When generating your NEO private key, the Ledger Nano S gives you a 24-word sentence to write down. This sentence will allow you to recover your NEOs in the event that you lose your Nano S. To protect your funds further, the Nano S cannot be used by a potential thief as you must enter an eight-digit PIN code of your choice each time you want to use it. After three failed authentications, the device will be reset.
Good to know: There is another model of the Ledger called the Nano X, which has additional functionalities.
Neon Wallet
Neon Wallet is a cryptocurrency wallet specially designed for NEO. Compatible with Windows, Mac OS and Linux, it is hence a desktop wallet. Neon Wallet is a light wallet, which means it needs to be connected online to the blockchain, rather than the whole blockchain being downloaded to your computer. This allows you to save space on your harddisk and saves you time on synchronisation. Neon Wallet supports NEO, but also GAS, so you can use it for the passive income generation of Neo network's second cryptocurrency.
O3 Wallet
O3 Wallet is a wallet app available on Android and iOS but also has a desktop wallet version compatible with Windows and Mac. O3 Wallet has been designed so you can use your NEO the easiest way possible, which is proven by its beautiful and remarkably intuitive user interface. O3 can be used to store several cryptocurrencies, including: NEO; GAS; ONT (Ontology) and ONG (Ontology Gas).  These four cryptocurrencies all originate from the same group of creators. O3 is therefore the ideal choice for NEO and Ontology maximalists!
What you need to remember when choosing your NEO wallet
To be able to use your NEO easily, while maintaining a good level of security, any of the above three wallets are recommended. If you have bought a significant amount of NEO, purchasing a hardware wallet such as the Ledger Nano S is arguably your best option as it will allow you to store your NEO while greatly limiting the risk of loss or theft. For those who are looking to frequently make transactions using their NEO, the O3 Wallet on your mobile or Neon Wallet on your PC will be more practical.
Sourcing a wallet is a must for any serious cryptocurrency user who owns a reasonable amount of NEO – or any other cryptocurrency for that matter. It is important to choose a wallet that suits your needs. Finally, you should also make sure that the wallet allows you to take advantage of the passive income generated by GAS.
Recevez un condensé de l'actualité dans le monde des cryptomonnaies en vous abonnant à notre nouveau service de newsletter quotidienne et hebdomadaire pour ne rien manquer de l'essentiel Cointribune !
Just your average global millennial embracing, and interested in, the future of money and finance. Excited by blockchain tech as well as fintech but have a special passion for DeFi and Yield Farming, what will this technological disruption bring next?
DISCLAIMER
The views, thoughts, and opinions expressed in this article belong solely to the author, and should not be taken as investment advice. Do your own research before taking any investment decisions.