The government must be able to cancel Bitcoin (BTC) transactions!
Sat 03 Jul 2021 ▪ 19h00 ▪
5
min read — by
The topic of crypto asset regulation has been a hot one for years, in fact, it has only been heating up even more. National regulators all over the world are gunning to put an end to crypto as we know it. By creating the Bitcoin network in 2009, Satoshi Nakamoto created somewhat of a legal and monetary UFO, which, more than a decade later, is still grinding regulators' gears. A US democrat congressman Bill Foster is now suggesting that a "trusted third party" should have the tools to see through user anonymity and reverse crypto transactions.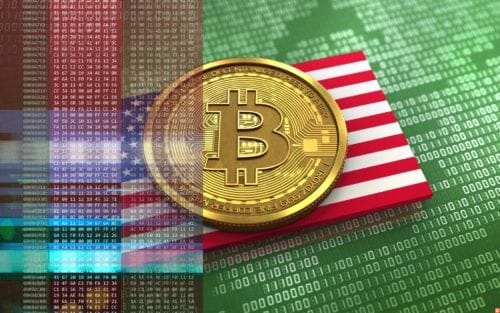 Regulation still unclear in the US
While the US Congress is working to put in place federal regulations and tax regime for digital assets, the first proposals from the lawmakers are making cryptophiles laugh.
Rep. Bill Foster's proposal says the federal court should have the power to identify the owners of digital assets in order to reverse transactions if deemed necessary. The American politician continued in his desire for regulation by explaining that:
"You have to be able to go to a court to unmask participants under some circumstances," adding that cryptocurrencies must be "pseudo anonymous, so the regulators can see" if transactions on the network are fraudulent.
One could say that there is nothing new under the sun – a regulator seeking to gain power over a network built exactly to be the absolute opposite of the centralized systems they have been regulating. In addition, it is already possible to trace user identity on a network like Bitcoin, where both transactions and wallet addresses are publicly available. Specialized companies such as Chainalysis and Elliptic have developed into flourishing companies that allow institutions to analyse public data from blockchain networks and even trace the identity of network players.
Bill Foster's proposal
However, Bill Foster goes further, suggesting the law should oblige cryptocurrency operators to set up a new system of pseudo anonymity, and integrate it in such a way as for the regulator to be the third party with full access to the identity of each participant of a crypto asset network, via a special cryptographic key.
Foster's argument for making this proposal aims, according to him, to protect the government, American businesses and individuals from "ransomware" attacks, such as the one that has recently hit Colonial Pipeline, launching a wave of bad press for both the company and Bitcoin. In addition, the Congressman says that even though he is aware that a technological alternative to implement his proposals doesn't exist yet, it would nevertheless be necessary to have a trusted third party as a security blanket for people with large amounts of capital invested in crypto to turn to in case of any issues.
Crypto ecosystem players weigh in
Regulators are once again starting meaningless discussions about the crypto ecosystem, which has now been developing for more than a decade. Changpeng Zhao, commonly known as CZ, the CEO of Binance, has recently said: "I don't think anyone can shut it down now, given that this technology, this concept, is in 500 million people's heads".

Bill Foster's statement echoes a wave of strong anti-crypto regulation initiatives seen around the world these days, whether in China or the United Kingdom, where the Binance platform has been restricted from operating. In conclusion, the Congressman explains that a clear regulation on the subject is necessary in order to distinguish between legal activities and those deemed illegal. He concludes his proposal by fully assuming that crypto and illicit activity go hand in hand: "There's a significant sentiment, increasing sentiment, in Congress that if you're participating in an anonymous crypto transaction that you're a de-facto participant in a criminal conspiracy".
Recevez un condensé de l'actualité dans le monde des cryptomonnaies en vous abonnant à notre nouveau service de newsletter quotidienne et hebdomadaire pour ne rien manquer de l'essentiel Cointribune !
Passionné des technologies Blockchain et des cryptomonnaies depuis plusieurs années, je crois fermement à l'adoption massive qui arrive. Toujours à l'affût des dernières tendances sur le marché des cryptomonnaies, je prends plaisir à partager avec vous tous ses secrets !
DISCLAIMER
The views, thoughts, and opinions expressed in this article belong solely to the author, and should not be taken as investment advice. Do your own research before taking any investment decisions.