The History Of Bitcoin: A Timeline
Mon 15 Feb 2021 ▪ 1h00 ▪
12
min read — by
Bitcoin is by far the most emblematic cryptocurrency. Although the idea of a digital currency dates back to well before they appeared on the market, it was only in 2008 that the history of Bitcoin began.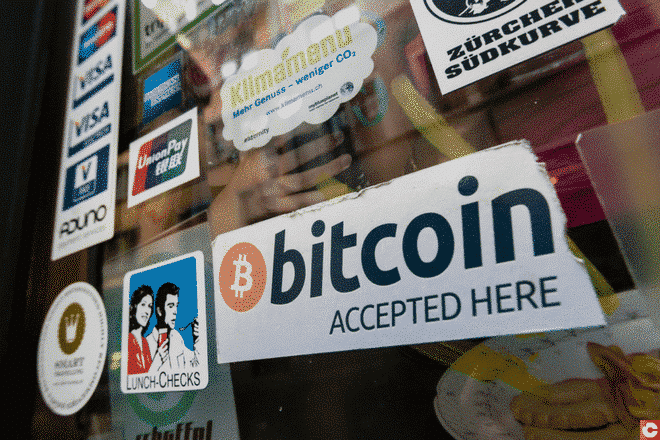 In today's article, we will give you a year-by-year rundown of all the key moments in the history of Bitcoin. This will help you understand how we got to where we are now and to put the project's progress into perspective.
2008
18th August: The domain name bitcoin.org was registered
31st October: Satoshi Nakamoto, considered to be the founder of Bitcoin, published the Bitcoin white paper. To this day, no one knows Satoshi's real identity, or even if it is a person or a group of individuals.
2009
3rd January: The first block, called the Genesis Block, was mined with a reward of 50 BTC.
9th January: Bitcoin's first open-source client was made available.
12th January: The first BTC transaction took place between Satoshi Nakamoto and Hal Finney. It was 10 BTC and was carried out during Block 170.
2010
22nd May: A transaction of 10,000 BTC took place between two individuals. At the time, Laszlo Hanyecz owned many Bitcoins and did not know what to do with them, as it was not yet possible to exchange them on platforms. He looked on a specialised forum for a person who would offer him two pizzas in exchange for the 10,000 BTC. Since then, the community has commemorated every 22nd May as Bitcoin Pizza Day.
May 2010: The price of BTC is estimated to be less than $0.01 as a result of this pizza transaction.
6th August: A vulnerability was detected on the network. This allowed a transaction to be included on the blockchain without the blockchain being verified beforehand.
15th August: This loophole was exploited, creating 184 billion BTC (while the maximum supply is just 21 million) that were sent to two different addresses. Within hours, the transaction was deleted – the first Bitcoin fork. To date, this has been the only major security flaw detected on the network.
2011
2011 was the year when other cryptocurrency projects, based mainly on the source code of the BTC, first appeared. There are tens of thousands today.
January: Electronic Frontier Foundation was the first entity to accept Bitcoin, before reversing their decision in June 2011. They would go on to accept BTC again on 17 May 2013
10th February: The value of BTC hits $1
June: Other organisations begin to accept Bitcoin, including the iconic WikiLeaks.
2012
September: Creation of the Bitcoin Foundation by Gavin Andersen and others to promote this digital asset.
October: BitPay, a payment method that accepts BTC, claims that more than 1,000 merchants accept this new currency.
November: WordPress, the most-used platform today to create websites, started to accept payments with BTC.
28th November: Bitcoin's first halving, which halved the discovery rewards of a block from 50 to 25 BTC. Such an event happens once every 210,000 mined blocks.
2013
Early 2013: The price of Bitcoin was about $13.50. This is an estimate because CoinMarketCap data does not go back far enough.
12th March: Following a bug between two versions of the Bitcoin mining programme, two separate channels in the Blockchain evolved differently for a few hours. Things quickly returned to normal by considering the chain created by the old version of the software as the only valid one.
March to April: The price of BTC exceeds $100 for the first time.
23rd June: The DEA, the U.S. drug fighting agency, seized 11.02 BTC. This is the first time that the justice system confiscated BTC.
6th August: A Texas judge rules that Bitcoin is a currency or form of currency, which implies justice may have a say on matters related to the BTC.
2nd October: Silk Road, a Dark Web site that accepted BTC as a means of payment, was shut down by the FBI. 26,000 BTC were then seized and its owner, Ross Ulbricht, sent to prison.
29th October: The first Bitcoin ATM was set up in Vancouver, Canada.
October 2013: Chinese giant Baidu started to accept payments with BTC.
November 2013: The University of Nicosia in Cyprus is the first to accept the payment of registration fees with BTC.
28th November: The price of Bitcoin exceeded $1,000 for the first time.
2014
January: Zynga, a famous gaming company, announced a bitcoin payment test for seven of its games.
January: Two Las Vegas casinos announced that they will accept BTC payments.
Early February: Mt. Gox, the largest exchange site at the time, overseeing 80% of Bitcoin transactions, suspended withdrawals for "technical problems".
At the end of February: Mt. Gox filed for bankruptcy, citing the theft of 744,000 BTC on its platform;
December: Microsoft starts accepting BTC for the purchase of its Xbox games and Windows software.
2015
January: Coinbase managed to secure $75 million in a round of fundraising, a record for the time.
9th January: After a few days offline, the Bitstamp exchange returned to the market. It suffered a hack and was robbed of 19,000 BTC. However, users of the site were not impacted.
February: More than 100,000 outlets were reported to accept BTC payments.
11th September: Mark Karpelès, CEO of Mt. Gox, was accused of embezzlement by Japan, but he denied the charges, which were later dropped.
October: A proposal was made to the Unicode Consortium to add an official symbol to Bitcoin.
2016
March: Japan recognised that Bitcoin has a function similar to a real currency.
July: Researchers say Bitcoin is now used mostly by companies and users to make legal transactions.
9th July: Second halving of Bitcoin. Rewards cut from 25 BTC to 12.5 BTC per block.
3rd August: A large exchange site, Bitfinex, was hacked and nearly 120,000 BTC were stolen
2016: Over the year, 3,580 articles on Bitcoin were published, compared to 424 in 2012 and 83 in 2009.
2017
January: A study claimed that in the previous year, the number of online shopping platforms that accept Bitcoin increased 4.6-fold.
February: The CEO of BitPay reports that the number of transactions between January 2016 and February 2017 increased threefold.
June: The Bitcoin symbol (₿) was integrated into Unicode version 10.0.
August: Bitcoin underwent a hard fork, splitting into two separate chains that would evolve independently. On the one hand, Bitcoin Core (the original Bitcoin), continued to function normally, while another blockchain was created, Bitcoin Cash. Each BTC holder automatically received an equivalent number of BCH.
16th October: There are 1,686 Bitcoin ATMs in the world.
28th November: The price exceeds $10,000 for the first time.
6th December: Bucking the trend of other companies, Steam announced that it would no longer accept Bitcoin as a means of payment, citing high fees and slow transactions when the network is congested.
17th December: Bitcoin hit an all-time high of $19,783.
December: The first future contracts on Bitcoin are offered on the Chicago Board Options Exchange (CBOE).
2018
22nd January: South Korea put in place regulation that requires Bitcoin traders to reveal their identity.
24th January: Payment provider Strip announces that it would stop accepting BTC payments by the end of April 2018 due to declining demand, slow transactions and high fees.
28th March: The Lightning Network was made available.
15th November: Bitcoin's global market cap fell below $100 billion for the first time since October 2017.
November 2018: The government of Ohio, USA , started to accept the payment of taxes with BTC.
2019
30th January: The information report on crypto assets is presented to the National Assembly in France.
15th March: Mark Karpelès, the former CEO of Mt. Gox was sentenced to a suspended sentence of two and a half years in prison by the Japanese authorities.
7th May: Hackers managed to steal more than 7,000 BTC from Binance, worth about $40 million. The exchange took care of users' losses and reimbursed their assets.
September: There are 5,457 Bitcoin distributors in the world.
September: An episode of The Simpsons explained how Bitcoin works.
2020
January: A study by a specialist website indicated that 9% of financial advisors put some of their clients' money into Bitcoin.
14th January: Creation of the Association for the Development of Digital Assets (ADAN).
11th March: Following the coronavirus crisis, the value of the BTC crashed from $7,851 to $4,974 in just five days, in line with the collapse of most global stock exchanges.
11th May: Third halving of Bitcoin. Rewards decreased from 12.5 BTC to 6.25 BTC per block.
October: PayPal announced that users would be able to buy and sell BTC on its platform. However, it would not not be possible to deposit or withdraw them from the platform.
11th November: PayPal let U.S. citizens buy and sell bitcoin on its platform.
16th December: Bitcoin's value surpassed $20,000 for the first time.
2021
2nd January: The value of a BTC climbs above $30,000.
9th January: The price exceeds $40,000 for the first time.
8th February: Tesla announced that it had invested $1.5 billion in Bitcoin and would accept payments for its cars with BTC.
9th February: The largest daily candle in Bitcoin history was posted, with a low of $38,058 and a high of $46,929, an upswing of 23%.
Conclusion 
As you have seen, the history of Bitcoin has been incredibly eventful over the years. While this digital asset was worth almost nothing in its early days, its total market cap can now compete with other internationally recognised stock reserves.
Throughout its history, Bitcoin has been the subject of mockery, criticism and marginalisation. However, it has always been able to hold its ground and is now well established in the community. Banks are slowly beginning to accept this and many merchants are allowing payments with this cryptocurrency.
Regarding regulation, states are also starting to get involved. Depending on the country, the BTC can be considered as a legal tender currency, an investment or simply a legally undefined thing. The legislation surrounding the cryptocurrency sector is very different from region to region and it is often necessary to consult a specialist to find out what is going on in your country.
Although Bitcoin is the oldest cryptocurrency, its history is still relatively short when compared to other existing asset classes. We are only at the beginning of this great adventure and we need to keep an eye on the evolution of the sector to see how things will unfold in the future.
If you would like more information about the BTC, please check out our Bitcoin guides (insert link) which each deal with a particular aspect of this digital currency.
Recevez un condensé de l'actualité dans le monde des cryptomonnaies en vous abonnant à notre nouveau service de newsletter quotidienne et hebdomadaire pour ne rien manquer de l'essentiel Cointribune !
J'ai découvert le monde des cryptomonnaies en janvier 2018. Arrivé au pire moment pour investir, je n'ai depuis lors jamais cessé de me former et partage désormais mes connaissances afin de faciliter l'adoption des cryptos.
DISCLAIMER
The views, thoughts, and opinions expressed in this article belong solely to the author, and should not be taken as investment advice. Do your own research before taking any investment decisions.