The Three Best Wallets For Storing Lumens (XLM)
Mon 15 Feb 2021 ▪ 2h16 ▪
6
min read — by
Choosing a Stellar wallet that fits your needs is an important step for anyone deciding to invest in this cryptocurrency – and any other for that matter. Once you have purchased some lumens (XLM) from a cryptocurrency exchange, you will need to transfer it to a compatible wallet. This is the best way to secure it and take advantage of its functionality without going through a third-party website or service.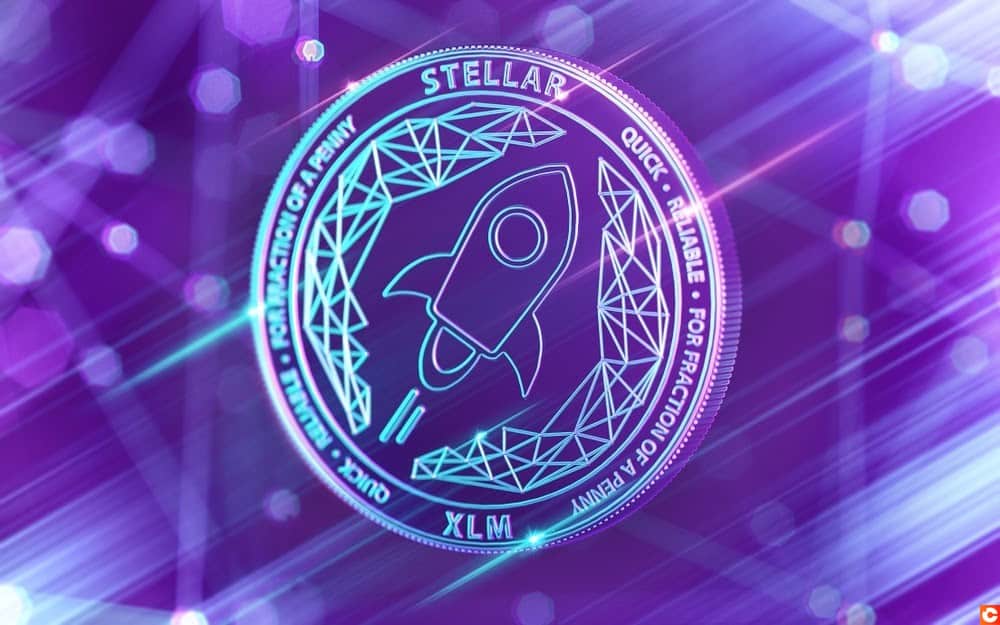 What is a Stellar wallet?
A Stellar wallet is a cryptocurrency wallet compatible with the lumen tokens (XLM). Continue reading to find out what a wallet is and the advantages of using one.
Definition of a wallet (a quick reminder)
A wallet, or more specifically a cryptocurrency wallet, is a way to store a private key which gives access to the cryptocurrencies belonging to you on the blockchain.
The advantages of using a cryptocurrency wallet
Using a wallet means you are the only one who has access to your cryptocurrency.
You are equally solely responsible for, and the only owner of, your private key. It also protects you from potential hacking threats to your online trading platform, which could mean you lose the cryptocurrency in your account.
The different types of wallets available
There are many kinds of wallets that aim to protect your crypto assets:
Online wallets: these are wallets stored on the cloud and usually accounts associated with exchange platforms. They are free, but offer a lower level of security because they are stored directly on the web and therefore more susceptible to hacking. 
Mobile wallets: free, simple to use and fairly reliable, these wallets allow you to generate your private key locally on your computer or smartphone. However, they are potentially vulnerable to certain malware because they are constantly connected to the Internet. 
Desktop wallets: these are a software installed on a computer. Like the wallet applications, they require you to be aware of malware that could infect your computer. 
Hardware wallets: these are physical devices specifically designed for the purpose of generating and securing wallets for one or more cryptocurrencies. Available at affordable prices, they are the best option for anyone with a substantial amount of cryptocurrency. 
Good to know: At the time of writing, there are new ways to protect cryptocurrencies, like XLM, which are starting to be developed…
The three best Stellar wallets
Discover the three best wallets below to protect your private key which gives you access to your lumens.
Ledger Nano S
The Ledger Nano S is a hardware wallet compatible with XLM, developed by the French start-up Ledger. It is one of the cheapest hardware wallets on the market and one of the most famous in the crypto community.
You connect the Ledger Nano S to your computer through a micro USB cable, which then allows you to send and receive transactions in a variety of cryptocurrencies, including XLM. It comes with an easy-to-use application, Ledger Live, allowing you to manage your portfolio from your computer.
Solar Wallet
Solar Wallet is a wallet application available on Windows, Mac OS, Linux, but also mobile operating systems like iOS and Android.
Developed exclusively for the purpose of storing XLM, Solar Wallet is a solution that is both simple and meets open source criteria (free redistribution, access to source code, etc.), designed to provide a high level of security for the inexperienced users amongst us. It is also capable of supporting more complex security options such as multi-sig, a system that requires two-factor authentication (2FA).
Atomic Wallet
Atomic is a wallet application compatible with more than 300 different cryptocurrencies, including XLM. Available on most operating systems, it stands out for its sleek interface which makes it easy to view all the cryptocurrencies in your possession.
Atomic Wallet is also capable of performing 'Atomic Swaps', which are instant exchanges from one cryptocurrency to another. You can also purchase cryptocurrencies directly using any credit card.
What should you remember when choosing a Stellar wallet?
There are many options when choosing a wallet for XLM but make sure to choose a cryptocurrency wallet that meets your needs. The two major factors you should to take into account are:
the amount of XLM in your possession
how you plan to use it
If you simply want to keep a large amount of lumens secure for several years in order to take advantage of prices in the long term, a hardware wallet is the high-security solution for you. Conversely, if you are storing small sums that you want to be able to spend at any time, perhaps a wallet app on your smartphone is a better choice.
When choosing your wallet, you will have many options to choose from. However, analysing thoroughly your needs and daily use of cryptocurrencies will help you to make the best choice for you, especially if you are new to the crypto universe!
Recevez un condensé de l'actualité dans le monde des cryptomonnaies en vous abonnant à notre nouveau service de newsletter quotidienne et hebdomadaire pour ne rien manquer de l'essentiel Cointribune !
Just your average global millennial embracing, and interested in, the future of money and finance. Excited by blockchain tech as well as fintech but have a special passion for DeFi and Yield Farming, what will this technological disruption bring next?
DISCLAIMER
The views, thoughts, and opinions expressed in this article belong solely to the author, and should not be taken as investment advice. Do your own research before taking any investment decisions.