Top five craziest things made from Gold
Sun 30 May 2021 ▪ 12h35 ▪
11
min read — by
Gold is often discussed in terms of investment, but it is also a rare object that reflects wealth. For centuries gold has been a rare and precious metal known for its beauty and strength. In India, it is central to traditional customs and mainly used as jewellery. As you know, at Cointribune we like to break the mould and show you items that are out of the ordinary. So today, we decided to give you the top five craziest things made from the precious metal. This article is worth its weight in gold, so to speak.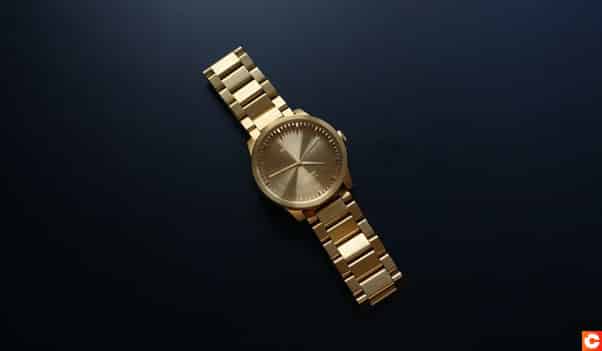 Advertisement: this article is presented by Veracash. By their very nature crypto investments are risky, please do your own research and only invest within your financial capacity. This article does not constitute an incitement to invest. 
Gold in all its forms
Gold has always been considered a noble, rare, and precious metal. Considered a safe investment, everyone is aware of its value. Throughout the ages, gold has proved a safe and robust asset, particularly in the face of inflation. Located on the fringes of the international monetary system, gold enjoys independence and is therefore an essential hedge against financial movements.
Moreover, the yellow metal has always been ingrained in the collective imagination as being unique, beautiful and inaccessible. Gold remains a rare, beautiful, and versatile object across the world, having strong cultural roots in countries such as India and China.
Gold is also distinctive because of its characteristics and composition, which is how we differentiate between 18-carat, 24-carat or gold-plated gold, which have different weights.
In this article we have decided to be original and not go into an analysis of prices or ways to invest. What you will see here are the five craziest things that have been designed with pure gold. What you should remember is while the value of these objects may fall or even disappear as trends change, the gold remains constant.
The gold Tesla
Elon Musk is certainly not only making headlines in the world of cryptocurrencies, and we can't help but think of his delusions of grandeur when we see this new announcement: Tesla is launching a blinged-out version of its famous state-of-the-art electric car. 
So for those of you who thought you had it all, here's something new to add to your collection.
Let's take a closer look: our dear friend Elon is offering a new line called (very modestly) "Caviar Model Excellence 24K" for his Model S. The company Caviar designed this incredible black car with gleaming gold coins all over it. Caviar rose to fame in the world of gold customisation: after having made a name for themselves on the iPhone, PlayStation 5 and even trainers, they have set their sights on the car of the future.
Caviar describes their electric vehicle concept as "a respectable petrol-coloured body with a dazzling golden sheen". Everything has been thought through to the very last detail: you'll find 24K gold on the grille, side skirts, brake discs, mirrors and parts of the rear and front bumpers. The interior has also been dressed in gold for your visual pleasure.
If all this catches your eye, hurry up and place your order because Caviar will only create 99 gold-plated Teslas for the modest sum of $299,999 (~£211,000). That's a bit more than Tesla's Model S, which starts from £83,980.
Gold trainers
Designed by American artist Matthew Senna, this unusual pair of Air Jordan 1s are a real sculpture. This work of art, that can be seen as an NFT (enthusiasts take note), is part of a series of creations based on trainers. The same artist has already unveiled a pair of Nike Lunar Force 1s in bronze at the NikeLabX158 in Shanghai.
In fact the pair of Air Jordans was entirely covered in 24K gold and dedicated to the rapper Drake in wooden packaging with OVO engraved on it. Other projects of this type have already happened: remember when Cristiano Ronaldo received a pair of Air Force 1 CR7 customised with a 24K gold swoosh for his 30th birthday from his long time partner Nike? This gift from Nike is a lovely nod to the five-time Ballon d'or winner and a unique piece of pure gold.
Finally, three years ago The Shoe Surgeon presented his gold version of the Air Jordan 1, the "24 Karat Gold Toe" model: these Air Jordans were made of patent leather and reptilian leather, 24-carat gold on the toe box, wings and heel, as well as the logo of the Los Angeles artist on the tongue. Dominic Ciambrone is selling this unique model for $3,500 (~£2,450).
Gold meat
Who hasn't heard of the chef turned Instagram icon Nusret Gökçe, a.k.a. Salt Bae? Made famous by a popular video a few years ago, he has since managed to build an empire around himself and his trademark: meat wrapped in gold leaf. The somewhat extravagant and image-conscious man has managed to do the unthinkable: to mix gold with culinary art.
Remember the famous video of Franck Ribéry and the golden steak controversy that unleashed the masses? It must be said that our Turkish butcher does not skimp on publicity: his gesture, which went viral, shows him sticking out his elbow and putting a pinch of salt on the golden steak.
There was a mix-up with the pricing though. The golden entrecote was displayed at 1200 dirhams (AED) and not £1,200 as some people had thought.
In any case, this episode once again showed how gold represents opulence, because if there had been no gold, no one would have made any fuss about this almost harmless evening in Dubai.
The general public finally discovered Nusret Gökçe in January 2017 in a video entitled "Ottoman Steak" which created a buzz after being watched more than 10 million times, earning him the nickname Salt Bae. Since then, with an estimated net worth of more than $50 million, the blinged-out Turk has been spreading his madness in New York, Dubai and more recently London, places that are highly prized by stars, particularly footballers.
Gold-plated iphone
You thought the iPhone 12 was already expensive? You haven't seen anything yet. Packaged by the London Assay Office and marketed by GoldGenie, the iPhone 12 Pro Max 512GB in 18k gold exists, you're not dreaming.
So if the bull run really has made you a crypto billionaire this might be for you. The British company is offering to sell you this unique model for a smidge under £11,000. And to top it all off, if you like shiny things and in particular precious metals, you can even add the Apple logo in real diamonds to your order. As I'm sure you'll understand this very secret range is not available to everyone so you'll have to place an order.
To ensure the quality of the gold used, Goldgenie has thought of everything: it is delicately bathed in a layer of solid gold, the iPhone has the GG Hallmark quality label, which certifies that the precious metal is real and authentic gold. 
The rest of the iPhone's features remain the same.
Gold teeth
Grillz are among the most outlandish fashions ever, but they also helped create a real identity in the 2000s rap scene. And yet, their history goes back much further, the most noble Mayans decorated their teeth with jade, and even further back than that the Etruscans (ancestors of the Romans) had gold decorations inserted when they had a tooth removed. More recently, this crazy fashion has taken off in Hollywood.
The fashion of detachable grillz struck a chord with rappers, but some who are more committed have chosen to have them for life. This is notably the case for Birdman (formerly known as B-32) or Kanye West. Weezy revealed in 2011 that his golden teeth cost him $150,000 (~£105,000), which is nothing in comparison to the half million dollars (~£350,000) spent by Birdman.
In short, many stars including Lady Gaga, Rianna, Madonna, Katy Perry and Johnny Depp have followed the trend and even walked the red carpet with gold teeth.
Bonus: Dubai the Gold City
We can't really finish this list without a little detour to Dubai, called the Gold City thanks to its world famous gold souk. As usual, Dubai has not done things by halves and is sure to impress you: 
The world's first vending machine dispensing 10 gram gold bars is at the Emirates Palace Abu Dhabi.
You can buy a Black Diamond ice cream sundae at Scoopi Café in Dubai. It is made with Madagascan vanilla beans, Iranian saffron, rare black truffles from northern Italy and 23-carat gold flakes, served in a gold-patterned Versace bowl with a spoon.
The Burj Al Arab is full of gold: 20,000 square metres of 24-carat gold leaf, ten million gold mosaic tiles used in the design of the pools and lift banks, and the golden oyster shell entrance to the Al Mahara. Visitors can also indulge in the Ultimate Gold Cappuccino. To conclude the precious metal experience, guests can head to the 27th floor to enjoy gold-infused cocktails at the aptly named Gold at '27 bar', a reflective gold-drenched space overlooking the Arabian Gulf.
Admittedly all these projects sound a bit crazy and you might be thinking that gold is not for everyone. However, some people have managed to combine the two worlds. 
Veracash allows you to pay and save very easily, all in gold or precious metals including silver and diamonds.
Finally Veracash is the solution to digitalise gold and make it common currency.
If gold has always been a safe bet and an indication of opulence and beauty, it is now one of the alternatives to the current financial system, notably thanks to its as a safe investment value and its intrinsic characteristics. If you want to learn more, please visit the Alternative Investment Column. 
Recevez un condensé de l'actualité dans le monde des cryptomonnaies en vous abonnant à notre nouveau service de newsletter quotidienne et hebdomadaire pour ne rien manquer de l'essentiel Cointribune !
Passionnée des nouvelles technologies, et de blockchain ! Dénicheuse de news tendances, des dernières évolutions du marché, et des pépites de l'écosystème, je me fais un plaisir de vous faire découvrir cet univers sous toutes ses couleurs.
DISCLAIMER
The views, thoughts, and opinions expressed in this article belong solely to the author, and should not be taken as investment advice. Do your own research before taking any investment decisions.