Two Golden Rules to Earn Bitcoin No Matter What
Mon 25 Jan 2021 ▪ 23h21 ▪
9
min read — by
As Bitcoin's third halving is just around the corner, more and more people are becoming interested in what Bitcoin has to offer. Many even have the ambition to buy Bitcoin in order to profit from its revolution. In today's article, I will reveal the two golden rules to make sure you can make a profit every time when trading with Bitcoin.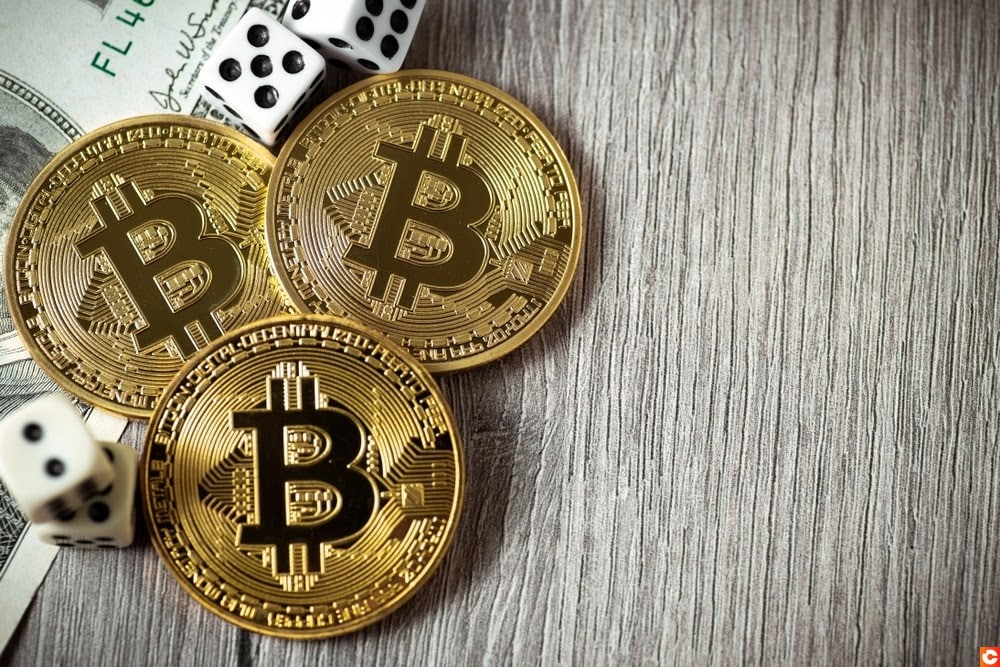 Why Bitcoin is a store of value
Bitcoin is frequently compared to gold. Many even describe Bitcoin as digital gold. However, there is a primary fundamental difference between gold and Bitcoin. It is true, however, that gold has established itself as a global store of value for many, many decades now.
Bitcoin has the chance to strengthen its position as a global store of value block after block as it is still a very young (it is a little over 11 years old) asset. Bitcoin's youth largely explains the very high volatility of its market price. This volatility will decrease over time as it is adopted by the general public.
In the meantime, many people advise against buying bitcoins because they consider Bitcoin to be too dangerous due to the aforementioned excessive volatility.
Personally, I think buying bitcoin is not as risky as it is made out to be, especially if you take the time to understand how it works and what its goals are for the future are. You can even make volatility your biggest ally if the right strategy is adopted.
If you make a concerted effort to learn the essentials and subsequently make the decision to buy bitcoin afterwards because you firmly believe in its potential, there are, in addition, two golden rules that will allow you to win every time with Bitcoin.
Golden rule number one. When the price of Bitcoin drops, buy bitcoin
The people who will win every time with Bitcoin are the ones who actually believe in Bitcoin. To believe in Bitcoin, you must have understood how it works and what it is trying to accomplish for the world of the future.
If you have faith in Bitcoin, you will join the ranks of Bitcoiners and take advantage of the price drops in order to buy more.
This is not obvious, since when the price of Bitcoin falls sharply, panic takes over the market and a feeling of FUD (Fear, Uncertainty and Doubt) tends to spread.
Many people therefore give in to this FUD and make the mistake of selling their bitcoin when really they should be keeping it or buying more.
The example of the strong and prolonged bear market of 2018 clearly showed that the majority of people do not have enough faith in Bitcoin to hold out long enough for it to make a gain.
Warren Buffett frequently repeats the following mantra:
"Be fearful when others are greedy and greedy when others are fearful."
    – Warren Buffett
When the price of Bitcoin goes down, or even collapses, you should consider this as an opportunity that you absolutely must seize.
If you are still in doubt, look at those who have massively profited off the Bitcoin price crash (below £3,500) witnessed in March 2020. It is the Bitcoiners who have an unshakable faith in Bitcoin.
They took advantage of the fall in prices in March 2020 to strengthen their positions by accumulating even more Bitcoin.
Their belief in Bitcoin has been rewarded, as today the price is again around £7,500.
The first golden rule is therefore to take advantage of the falling prices of Bitcoin to buy more and play the long term game.
Rule number two. When the price of Bitcoin increases, 'HODL'.
At the start of 2020, the price of Bitcoin went from just over £5,000 to almost £8,000 – meaning it increased by almost 60% in just over a month. However, not long after it dropped by over 50%, subsequently rebounding to what is today.
Overall, Bitcoin has therefore shown an excellent performance since the start of the year despite its fluctuations (influenced by a global crisis).
Bitcoin is progressing slowly but surely, which protects it from the formation of a speculative bubble around its price, as was the case at the end of 2017, for example.
Bitcoin's imminent third halving calls for renewed optimism. Seeing the price of Bitcoin rise above £7,000 has reassured many.
There are even some which are asking themselves if now is the time to sell the Bitcoin they purchased during March's crash.
However, people who ask themselves these types of questions are clearly not going to be able to make money repeatedly with Bitcoin.
Even when Bitcoin increases by 40% in a few days, do not take a short-term view by cashing in your gains.
Trust Bitcoin and play the long-term game by following these basic golden rules.
Ask yourself the right questions about the fundamentals of Bitcoin.
The upcoming halving will take place any day now and after previous halvings we have seen a strong Bitcoin bull market. In 2012, it took place over a 12-month period (post-halving). In 2016, the very strong bull market registered over an 18-month period.
With the third halving, there is a high probability that the situation will happen again. A very strong bull market is to be expected in the coming months or years.
It could take up to 24 months after the halving to see significant rises. So the best approach you can take when the price of Bitcoin goes up is HODL.
Still not sure? Keep in mind that HODLing has been shown to be the best strategy in 90% of cases with Bitcoin.
So don't take any chances. Store your Bitcoin safely away from price increases – even the sharpest of ones.
Good to know: These two golden rules are based, above all, on a systemic belief in Bitcoin
Overall, you must have understood that the two golden rules for profiting each and every time with Bitcoin are based on the same thing.
A belief in Bitcoin and its potential. This is what will allow you to come out on top.
By truly believing in Bitcoin and the revolution it embodies, you will have no trouble playing long term like other Bitcoineers.
You will take advantage of the price drops in order to constantly stock up on a little more bitcoin.
When its price increases, you will benefit from HODLing bitcoin, remaining patient and keeping calm, because you know that the objectives of Bitcoin will prevail in the long term. If you are still in doubt, be aware that the lowest annual price of Bitcoin has been on the up since 2010.
The year 2020 is not over, but there is a good chance that the lowest price of 2020 will remain that of March 2020 when one BTC was worth around £3,200.
With the constant increase of Bitcoin's lowest annual price, it is always in your best interest to play long-term with Bitcoin.
Bitcoin always rewards those who fundamentally believe in its revolution. The latter being able to apply the two golden rules that I have just explained to you. These individuals are called Bitcoiners. Now, it is up to you to decide if you want to be part of it.
Recevez un condensé de l'actualité dans le monde des cryptomonnaies en vous abonnant à notre nouveau service de newsletter quotidienne et hebdomadaire pour ne rien manquer de l'essentiel Cointribune !
Just your average global millennial embracing, and interested in, the future of money and finance. Excited by blockchain tech as well as fintech but have a special passion for DeFi and Yield Farming, what will this technological disruption bring next?
DISCLAIMER
The views, thoughts, and opinions expressed in this article belong solely to the author, and should not be taken as investment advice. Do your own research before taking any investment decisions.