Upcoming NFT Series: MekaVerse, Cacti Club, Capsule House
Sun 03 Oct 2021 ▪ 16h14 ▪
6
min read — by
Today is 3rd October, and this is the newest part of the "Upcoming NFT Series" column, where we talk about interesting NFT drops for the coming week. Don't miss the opportunity to purchase your tokens at the best price!
The MekaVerse
Mekavers is a collection of 8,888 generative Meks sporting hundreds of tiny little details. Each piece is unique, with its own colour palette and attributes. The goal of the collection is to perfect and polish the look of each separate Meca, prioritizing quality over quantity.
The authors believe in the Mekas' tremendous potential. The project is led by a passionate team of 3D-printing enthusiasts seeking to bring forth the coolest art using the newest tech and highest-quality materials. After several conversations with renowned art toy manufacturers, the team is also working on another project that has not yet been disclosed. The authors will take care of the Meka universe once the ongoing negotiations are done.
Creators: Mattie and Matt. B, two friends who are currently focused on merging 3D printing and various art forms. Both have a background in design and are truly passionate about art, short films, physical and digital research. They always work hard to come up with their own unique style. The guys have also worked with Apple, Microsoft, MTV, Adobe, Adidas, Nike, and more!
How much? The price for 1 Meka will be known on launch day.
When? Sales are scheduled to start on 6th October at 11 PM CET.
The Cacti Club
Cacti Club is an eclectic collection of 9999 randomly generated 3D cacti. The tokens originally appeared on the BSC blockchain.
By purchasing one, you get to become the hero of a sci-fi adventure game. The plot of the game is loosely based on the well-known 1995 Worms franchise.
In a frantic attempt to save the essence of humanity, a failed mad scientist imbues 9999 cacti with human souls and sends them travelling across the galaxy in a quest to colonize a little-known desert planet in the name of the endangered species. Equipped with little else but thorns, an impressive water retention capacity, and a rather vague understanding of blockchain, the cactus club is humanity's one and only hope.
Each cactus is unique, equipped with a special ability, and is meticulously hand-drawn by the creator going by the nickname "The Animator". Cactus owners can log into the system, compete with other players, and fight using their NFTs in real-time for high-demand tokens.
When you purchase an NFT, a series of unique blockchain-generated cacti is minted and then sent to your wallet. For the sake of fairness, the cacti don't have price levels.
When a Cactus is purchased, the owner doesn't only get an exquisite avatar and a rare art piece but also becomes part of the community, the benefits and offers of which increase over time. These cacti have been living in the real world for over 200 years and will be forever stored on the blockchain.
Authors: Our core team currently consists of six key members, all of whom have been active in the cryptocurrency and NFT space for several years.
How much? The Cacti have no price tiers, and they are all initially priced at a flat rate of 0.4 BNB.
When? 6th October at 5 PM.
Where? The cacti will be available for purchase on our website as the minting goes live.
The Capsule House
Capsule House is a collection of 10,000 unique gachapon (aka gashapon)-style NFT digital versions of collectable toys that are wildly popular in Japan. With over 100 species, 60 variations and endless trait variations, each NFT capsule contain a truly rare and unique piece of gachapon art. Holding the capsule entitles you to future team activities, as well as access to unique capsule extensions.
How much? The cost of 1 capsule is 0.08 ETH.
When? The release date is set for 1st October at 3 PM EST.
Where? You can buy a capsule house on the OpenSea marketplace.
Want to tell the world about your NFT? You finally have a chance to do it with Cointribune! Simply mail your works here. If we like them, they'll be proudly announced all across the crypto world in four languages at once!
Recevez un condensé de l'actualité dans le monde des cryptomonnaies en vous abonnant à notre nouveau service de newsletter quotidienne et hebdomadaire pour ne rien manquer de l'essentiel Cointribune !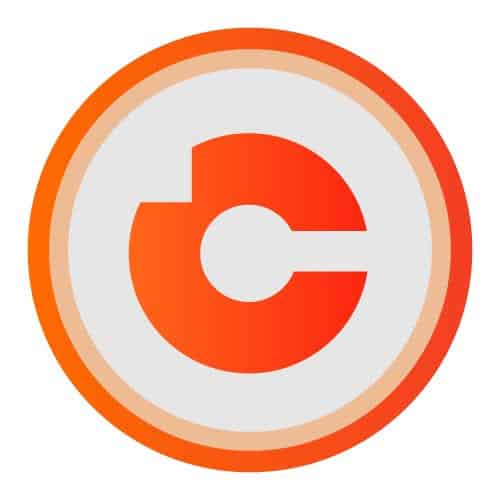 I believe in the bright future of crypto. I have been investing since 2017 and look to share my experience in, and thoughts on, crypto and the blockchain.
DISCLAIMER
The views, thoughts, and opinions expressed in this article belong solely to the author, and should not be taken as investment advice. Do your own research before taking any investment decisions.