You can now own the Eiffel Tower thanks to OVR and NFTs!
Mon 17 May 2021 ▪ 12h05 ▪
7
min read — by
"Homeowner" is such a simple word, but for human beings the world over, it is a sign of accomplishment and status in life. The British, of course, are no exception to this rule. However, in such a fiercely competitive world, where it is usually only the wealthiest who are successful, how on Earth can the rest of us become homeowners? OVR might just have the solution we have all been waiting for…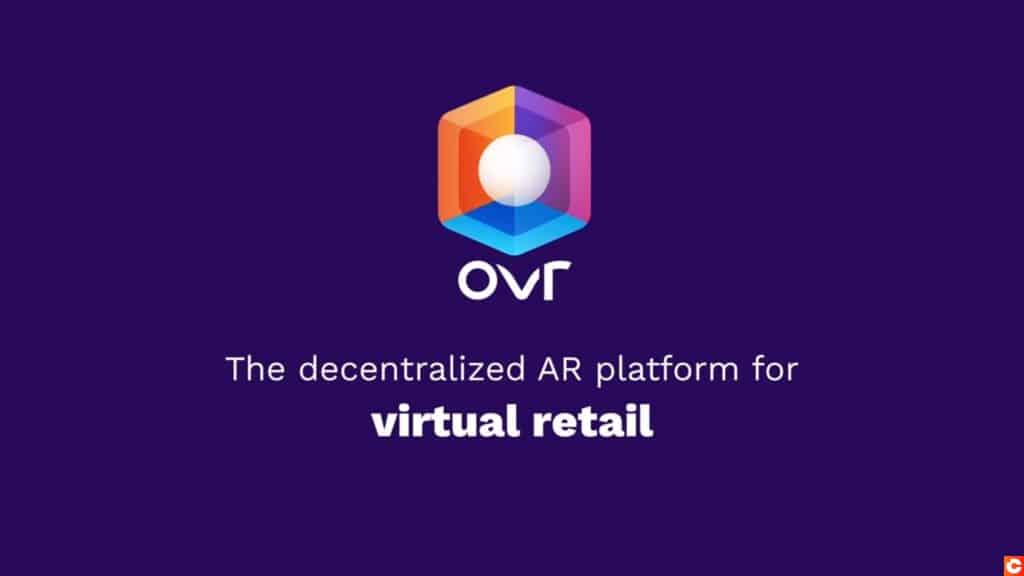 Please note: This article is brought in partnership to you by OVR. By their nature, crypto investments present an inherent risk. Be sure to carry out your own research, and do not invest beyond your financial means. This article does not constitute investment advice.
So long, cruel physical world…
"There is no such thing as 'talent'. This so-called 'talent' is merely the desire to do something."
Jacques Brel
While many of us spend our days in the real world searching for that golden opportunity to become a homeowner, the Italian startup OVR.ai has embarked on a different, but related, adventure: what if they offered everyone the chance to own land in another world? It is a world that we all visit every day, especially the loyal supporters of CoinTribune who are currently reading the words they see before them. You guessed it, I am talking about the virtual world (or perhaps 'cyberspace' for the retro science fiction fans out there). This initial premise heralded the start of OVR.ai's great tokenisation adventure on the Ethereum (ETH) blockchain.
How can I own land in this virtual world?
This question can be answered with just three (fairly) simple words:
1.      The blockchain
2.      Tokenisation
3.      Non-fungible tokens (NFTs)
OVR, or OVeRland to the purists, has initiated a massive tokenisation project to create OVRLands the world… over.
And when we say "massive", we mean it. We are talking about nearly 1.6 trillion plots of land. Let me spell that out for you: that is 1,600,000,000,000 hexagonal OVRLands! Of course, the world is quite big itself, so this makes sense when you think about it.
But what is all the fuss about these hexagonal plots, also known as NFTs or OVRLands? In short, they help you to become a landowner in our world, or at least, an augmented-reality version of it. So, there you have it: while other projects prefer to focus on creating entirely new worlds in virtual reality (VR), OVR adds a new layer to the currently existing one, all thanks to augmented reality (AR)!
Are you still struggling to see the difference? Perhaps if I say, "Pokémon Go", you might understand it all a bit better. This hugely popular app among children and adults alike also uses AR. OVR works on the exact same principle of an alternate reality, one which users can freely interact with. Of course, you are unlikely to stumble across a Pikachu, Squirtle or Bulbasaur anytime soon, but you do have every chance of discovering other treasures thanks to the OVR token chests, which can be used to buy OVRLands. In this world, everyone has the chance to own land!
Owner in a virtual world, but for what?
This question has no one answer, so everyone will find their own, but here are some things to think about:
Be able to organise online events on a voluntary basis (concerts, explorations, art exhibitions) in a world where the physical is more and more withdrawn.
Rent land to artists who will exhibit their works which will then be visible to all thanks to the OVR application and will earn money as a reward.
To be able to create an attractive storefront for customers, for people increasingly walking with their smartphones in their hands.
Provide additional information or videos of historical monuments in your city.
Not to end up virtually on the street one day, and yes, you never know.
Since OVRLands are NFTs, they cannot exist in several versions.  Just like a title deed, you will therefore become the only one who can dispose of this land as you see fit.
To date, nearly 267,000 plots have been sold, with historic monuments due to their popularity obviously the first to have been sold. Speaking of historical monuments…
The Eiffel Tower is only 38.6 ETH (~£90,000)!
What would France be without Paris and its famous Iron Lady (be careful if you answered "nothing")? The Eiffel Tower is the 7th most visited monument in the world, so of course a live sale of it was organised!
After a fierce battle, the very French "Camembert" final bid of 38.6 ETH made him the happy owner of the most famous monument in the history of global expositions. If you don't know the character, he previously bought a Christiano Ronaldo card from the Sorare game for the princely sum of $250,000 (~£177,500).
Proud of his purchase, Camembert wanted to express himself:
"I am delighted with my new NFT acquisition on OVR. The Eiffel Tower is a powerful and distinctive symbol of France. I will allow developers to launch virtual projects, organise digital exhibitions or even invite famous DJs like David Guetta to throw amazing parties there. While there are so many limits in the COVID-world, anything is possible in a digital one!"
Want to be part of the revolution? All you need to do is go to the OVR website, complete KYC and own OVR tokens in your favourite wallet. The joys of feeling like a buyer and owner are yours. I just hope that someone hasn't already bought the monument you wanted or much worse… your actual home!
Recevez un condensé de l'actualité dans le monde des cryptomonnaies en vous abonnant à notre nouveau service de newsletter quotidienne et hebdomadaire pour ne rien manquer de l'essentiel Cointribune !
Trader de métier depuis 4 ans, j'aime l'analyse technique et les chiffres. Le virage crypto était donc une évidence.
DISCLAIMER
The views, thoughts, and opinions expressed in this article belong solely to the author, and should not be taken as investment advice. Do your own research before taking any investment decisions.