Bitcoin (BTC): Volatility at an all-time low, a sign of things to come?
Tue 08 Aug 2023 ▪
4
min of reading ▪ by
Getting informed
▪
Invest
Volatility, an emblematic feature of Bitcoin, seems to be experiencing unusual days. The cryptoasset so well known for its erratic movements is currently displaying lower volatility than even the S&P 500, technology stocks and even gold. A surprising phenomenon, but what is it really hiding? Could it be the calm before the storm?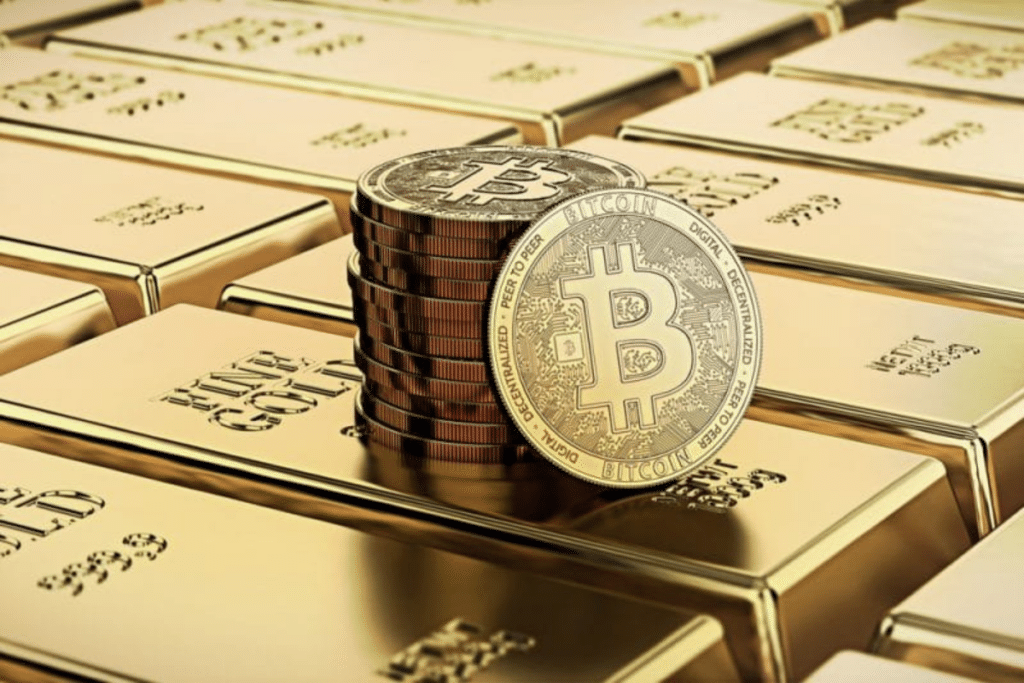 Historically low volatility
Volatility has always been a salient feature of Bitcoin. However, this volatility is not static, and fluctuates significantly. The current period, marked by historically low volatility, represents a decisive break with the patterns to which market players have become accustomed.
According to figures compiled by Bloomberg, Bitcoin has had eight consecutive trading sessions without a fluctuation of more than 1%, a sequence unseen since the beginning of the year. You have to go all the way back to October 2018 to find a similar period. This singular fact testifies to an evolution underway within the Bitcoin ecosystem.
A new paradigm of stability!
The question on the minds of many observers is: why this sudden lull? In-depth analysis points to low trading activity on the markets.
July saw exceptionally low trading volumes for Bitcoin. K33 analyst Bendik Schei calls the current stability a "rare feat". In his view, there's no doubt that traders have momentarily deserted Bitcoin.
"The market is clearly in a phase of unprecedented stability, which usually acts as a massive pressure valve for volatility when it finally reignites."
A similar observation was shared by The Block. According to their data, exchange platforms recorded a total cash transaction volume of $439 billion in May 2023, down almost 90% from $4.25 trillion two years ago.
Anticipating the inevitable: an upcoming eruption?
Despite this apparent stability, it's crucial to bear in mind that Bitcoin is unpredictable. Periods of flat calm have often been preludes to sudden and substantial movements. While history has shown a correlation between declining volatility and major variations to come, the question remains: is this lull really the truce before the storm?
There may be various explanatory factors. A major announcement could easily trigger a new episode of volatility. Some point to the fading impact of BlackRock and the Bitcoin Spot ETF. Still others point to Bitcoin's influence on the political scene, particularly in the US presidential race. The repercussions of these events could well affect the trajectory of Bitcoin.
In short, despite its reputation as a volatile asset, Bitcoin is currently experiencing a period of unusual stability. However, history reminds us that periods of calm can often give way to surprising turbulence. As investors carefully scrutinize upcoming events, the market is holding its breath, perhaps preparing for an eruption of volatility that could significantly redraw the crypto landscape.
Receive a summary of the news in the world of cryptocurrencies by subscribing to our new daily and weekly newsletter service so you don't miss any of the essentials of Cointribune!
Passionné par le Bitcoin, j'aime explorer les méandres de la blockchain et des cryptos et je partage mes découvertes avec la communauté. Mon rêve est de vivre dans un monde où la vie privée et la liberté financière sont garanties pour tous, et je crois fermement que Bitcoin est l'outil qui peut rendre cela possible.
DISCLAIMER
The views, thoughts, and opinions expressed in this article belong solely to the author, and should not be taken as investment advice. Do your own research before taking any investment decisions.