Akt.io raises 27 million euros to popularize crypto
Thu 12 May 2022 ▪
9
min of reading ▪ by
The next challenge for the crypto ecosystem lies in its adoption by the general public. This is the mindset behind the Akt.io project, which completed an exceptional 27 million euros ICO. What is the Akt.io initiative and how does the company plan to democratize access to wealth management? We'll answer these questions in this article!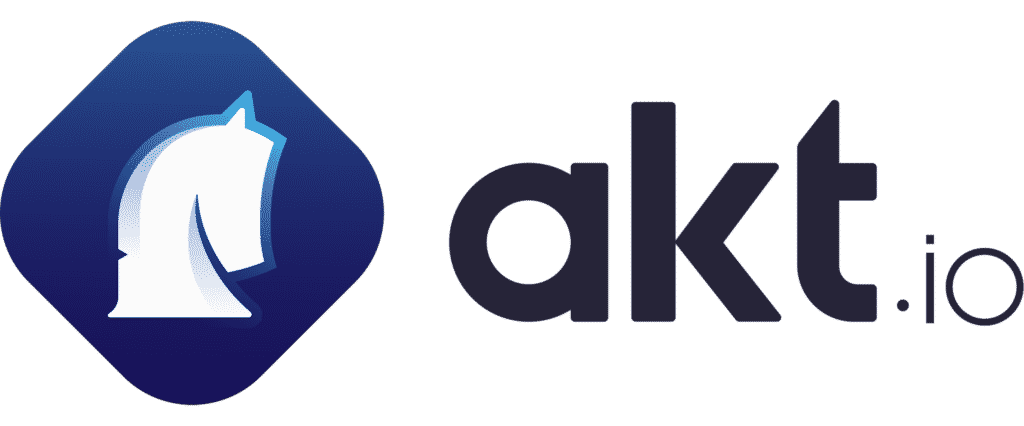 Akt.io, the result of a drive to modernize finance
The project originated from the desire of its founders to change and transform the world of finance. It is a tool developed with users in mind. The app aims to be an upgrade to traditional finance. This idea gave birth to Akt.io, a modern all-in-one platform designed to facilitate asset creation and management.
Before going into the details of the project, a few words about its founders. As a matter of fact, this is not the first time the team behind the project has done this! The platform, proposed by the Irish subsidiary of the Automata group, was created by four friends. The CEO and founder of the project, Gael Itier, has been immersed in finance since he graduated from the École Polytechnique de Nice in 2008. During his career, he has worked on high-frequency trading algorithms and received the BFM TV "Talents in Trading" award in October 2014. He was supported by Julien Halimi, CPO and co-founder, Jean-Yves Guillou, CIO and co-founder, and Stéphane Perrin, Deputy CEO and co-founder. All the ingredients were there to create an innovative solution: Akt.io was born!
The proposition made by Akt.io
The main objective of the platform is to offer a better way to create and manage assets with a focus on the user experience. After all, growing your money through an app is great, but to do so effortlessly is even better!
Therefore, everything is done to offer the most intuitive interface possible to Akt.io users. The app uses the same features as other FinTech but takes it to a new level. You can access 3 types of accounts on Akt.io, usually used by investors to manage their money: current accounts, savings accounts and investment accounts. The idea of keeping the same structure as the one found in traditional banking is to give reassurance to new users and to promote the platform's conformity.
This way, the FinTech intends to give back to its users their financial independence by offering them an alternative to the classic financial system, allowing them to take back the power over their money. With Akt.io, navigating the financial markets and making your money grow is a breeze. This all-in-one app gives you maximum flexibility by grouping all your savings in a single tool.
The technical innovations introduced by Akt.io
"Make your money work for you": the project's motto reflects its mission. To achieve its goal, the team has developed innovative technologies that allow each user to get the most out of their savings in the simplest way possible.
Let's start with Euro Vaults. With this feature, the FinTech wants to democratize the crypto savings accounts to the public. A genuine investment tool in its own right, Euro Vaults allows users to earn daily interest on their euros up to 10% annually (APY). In addition, these vaults can be shared among several people to maximize returns and plan projects. Finally, another detail all users will appreciate, withdrawals from these Euros Vaults will not be subject to fees. 
Subsequently, the project roadmap also looks exciting, promising another innovation in the coming months: WealthBot. Announced for the second quarter of 2022, WealthBot will satisfy both amateur and experienced traders. Using proprietary algorithms developed by Gael and the team, automating your positions has never been so accessible. Each user will be able to set up their trading bot according to their preferences and risk-taking, to guarantee informed decisions in all circumstances. Finally, in order to help you navigate your choices, the Akt.io algorithms will provide you with decision tools. Perfect to detect a market trend, Market Sentiment by Akt.io will be your best ally!
Flagship product, the WealthCard
However, there's still something to be said about one of this fintech's major partners, the global payment giant Visa. Released sometime in the summer of 2022, the WealthCard will allow users to spend money while generating interest by linking all the assets they own (savings account, cryptocurrencies, stocks, crypto bot) directly to a payment card. Akt.io and its crypto payment cards finally transform cryptocurrency into the daily medium of exchange and make the current account obsolete. With this innovation, Akt.io allows you to access and spend your money while it's working for you.
Finally, the centerpiece of the Akt.io app is WealthHub. This interface features over 90 cryptocurrencies and allows users to manage them with just one click. Whether you're in a buying or selling mood or simply determined to hold assets, do so effortlessly with this feature. True to its name, new cryptocurrencies are constantly being added to WealthHub with US and EU stocks coming in winter 2022.
More than a wealth management platform, Akt.io also seeks to educate the public on all these innovative topics. You can find educational content on Akt.io (news, community information, YouTube videos) to learn more about this thriving ecosystem.
After an ICO that raised more than 27 million euros, the team intends to enlist more resources to continue its expansion. This fundraising will mainly allow Akt.io to grow its teams by more than 200 people while boosting its research and development activities.
You can take a look at the project's roadmap for more information on everything that's still in the pipeline at Akt.io.
The token of the project: AKTIO
We will conclude this overview of the project by telling you about the token set up by the platform: the AKTIO. Listed at €1 on Bittrex during the Paris Blockchain Week Summit on April 13, the token has continued to rise in value during this challenging period. Proof of the hype around the project, the token is now around €5.
AKTIO allows its holders to enjoy discounts on conversion and exchange fees within the app while taking part in the platform development for an increasingly rewarding experience. On this topic, this summer you can look forward to the staking program giving AKTIO holders high yields through 1–3 months options. Finally, all AKTIO transactions are accessible in a public register, for transparency purposes.
There will be a giveaway of one million euros in AKTIO once the app reaches 100,000 users to reward all early adopters. Note that the team behind Akt.io expects to reach 300,000 users by January 2023.
If you're still reading this, it means that the Akt.io app has raised your curiosity! With its focus on technological innovation and user experience, you'd be right to want to know a little more about the project (available on Apple Store and Google Play). Akt.io has a Telegram conversation where you will find a lot of information and be able to exchange with the community. These kinds of projects are the bridges that the crypto ecosystem needs for the worldwide use of these technologies. We can only encourage you to read more about the evolution of traditional finance. 
Maximize your Cointribune experience with our 'Read to Earn' program! Earn points for each article you read and gain access to exclusive rewards. Sign up now and start accruing benefits.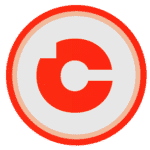 Passionné d'innovation et de projets disruptifs, les technologies Blockchain ont rapidement attiré mon attention ! Je prends plaisir à évoluer dans cet écosystème bouillonnant et à en découvrir toutes ses facettes ! Pourquoi ne pas partager cela avec vous ?
DISCLAIMER
The views, thoughts, and opinions expressed in this article belong solely to the author, and should not be taken as investment advice. Do your own research before taking any investment decisions.