Binance and crypto regulations: Interview with David Prinçay
Fri 22 Sep 2023 ▪
5
min of reading ▪ by
▪
Crypto regulation
In an environment where crypto regulation is tightening, and legal battles are intensifying, Binance, the world's leading exchange platform, is facing challenges in several jurisdictions. We had the opportunity to interview David Prinçay, CEO of Binance France, to find out more about the current situation.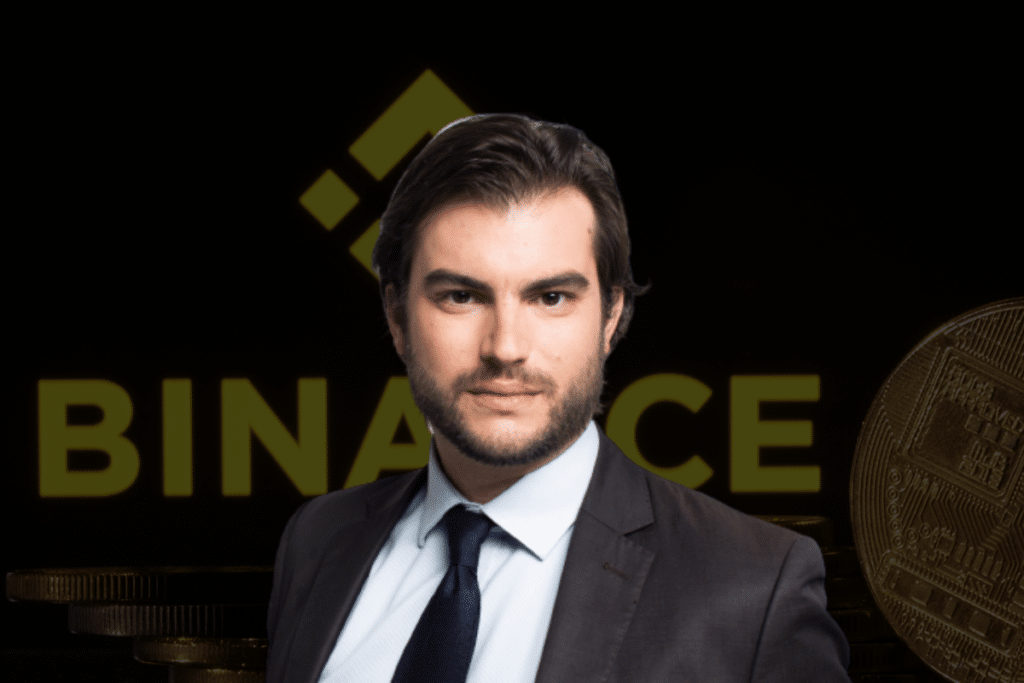 The tense crypto regulatory landscape in several countries
With cryptocurrency trading booming, regulators around the world are sharpening their weapons to oversee this volatile sector. At the heart of this regulatory storm is Binance, the world's largest cryptocurrency exchange platform.
Recently, the company has had to review its strategies in several countries, including Australia, Canada, the Netherlands and Germany. In France, Binance's situation is also complex. The company is under judicial investigation for alleged breaches of its legal obligations.
To better understand the situation and the challenges facing Binance, we spoke to David Prinçay, CEO of Binance France.
As CEO of Binance France, what's your take on French crypto regulation?
France put in place a clear regulatory framework very early on, which encouraged the development of the ecosystem and enabled previously established players like Binance to work with the regulator. This showed, in 2022, just how far ahead of the game French regulation is, especially compared with our European neighbors.
We're now approaching 2024, and it's strategic for the French regulator to set the next milestone well before MiCa comes into force, as it had done in the past to maintain its lead, although there's still a lot of work to be done.
Binance: In the eye of the regulatory storm
Against a backdrop of intensifying regulation, how does Binance plan to adjust its strategy to cope with growing regulatory pressures in different countries?
Crypto has developed at an unprecedented pace. And our industry needs to evolve to better protect users. For our part, we consider that a regulated ecosystem is a safer ecosystem for our users.
That's why, over the past six years, we have invested heavily in a robust compliance program that incorporates sophisticated anti-money laundering principles and tools used by traditional financial institutions to detect and deal with suspicious activity. And we continually strive to evolve and ensure regulatory compliance and account holder protection.
Fraud and cyberattacks in the crypto ecosystem
The crypto ecosystem is rife with malicious individuals seeking every means to deceive users, whether novices or simply unwary. These crooks employ a variety of often ingenious techniques.
Unfortunately, cyberattacks on platforms to steal cryptocurrencies are commonplace. Quite often, these ill-gotten assets are subsequently routed to other exchange platforms for liquidation. In addition to regulatory issues, we discussed cybersecurity with Mr. Prinçay.
We often hear about fraud in the blockchain ecosystem: what are you doing to combat it?
First of all, we work on scenarios: such and such behavior observed on such and such transactions potentially signals fraudulent use. And in this case, we're really talking about criminal activity. This is the case, for example, when we observe people splitting up their payments, with small sums scattered right and left.
Secondly, we have tools that enable us to trace funds on the blockchain. So if we see that certain assets are linked in the 1st or 2nd degree to portfolios suspected of criminal activity, this enters our tools, and we can also consider them as suspicious activity.
The design of these tools surpasses those used in the banking sector. At Binance France, our teams include people from law enforcement agencies, who have succeeded in tracing funds in situations that would have been insurmountable without the transparency offered by blockchain.
For example, on February 14, Binance and Huobi froze $1.4 million in crypto linked to the account of the North Korean group Lazarus.
In conclusion, what are Binance's priorities today, both on the French and international markets?
Our priority is to continue maintaining our financial performance in France and abroad. Our main objective remains to build the products that our community demands of us. That's why it works.
We do everything we can to satisfy our users. It's thanks to the combined efforts of the authorities and ecosystem players that we work daily to build a harmonious environment, favoring the adoption of this technology.
Maximize your Cointribune experience with our 'Read to Earn' program! Earn points for each article you read and gain access to exclusive rewards. Sign up now and start accruing benefits.
Passionné par le Bitcoin, j'aime explorer les méandres de la blockchain et des cryptos et je partage mes découvertes avec la communauté. Mon rêve est de vivre dans un monde où la vie privée et la liberté financière sont garanties pour tous, et je crois fermement que Bitcoin est l'outil qui peut rendre cela possible.
DISCLAIMER
The views, thoughts, and opinions expressed in this article belong solely to the author, and should not be taken as investment advice. Do your own research before taking any investment decisions.